Meatballs probably make you think of spaghetti and meatballs, or perhaps your mind goes to Swedish meatballs served in creamy gravy. But meatballs can mean many, many things. First, there's the meat, which can be beef, pork, veal, chicken, turkey or even a combination of two or more. Next, there's flavor. In addition to those Italian American and Scandinavian classics, meatballs can feature a wide range of ingredients to suit the season, your favorite ingredients or even your mood. There's also size to consider, as meatballs can range from mini to medium to almost-meatloaf size, and of course, they can be cooked in different ways, including in the oven, on the stovetop and in the slow cooker.
For inspiration, we asked a few of our favorite food pros, including Giada De Laurentiis, Teri Turner, Alex Snodgrass, Kelly Senyei and Serena Wolf, to share their best meatball recipes. Here, you'll find baked Buffalo chicken meatballs, slow cooker turkey meatballs, pork and sage breakfast meatballs and more. Once you find your favorites, we recommend making extra to freeze, so you can have a meatball meal ready for those busy nights when there's no time to cook or just anytime the craving strikes.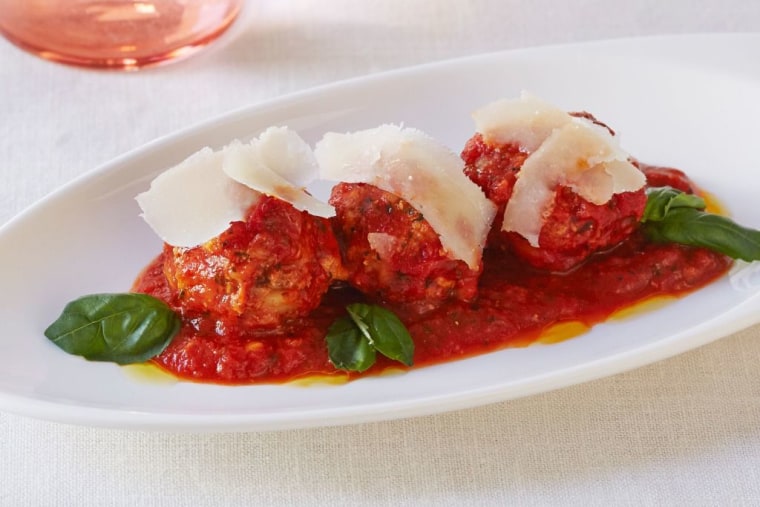 Meatballs are often made with breadcrumbs, which help bind the meat and other ingredients together, but TV personality, cookbook author and restaurateur Giada De Laurentiis has a creative alternative. "For these light and delicate meatballs, I swap in orzo pasta as a tribute to Italian American spaghetti and meatballs," she explains.
"By cooking them right in the sauce, the pasta absorbs all that flavor from the marinara, spreading the goodness throughout the whole meatball!"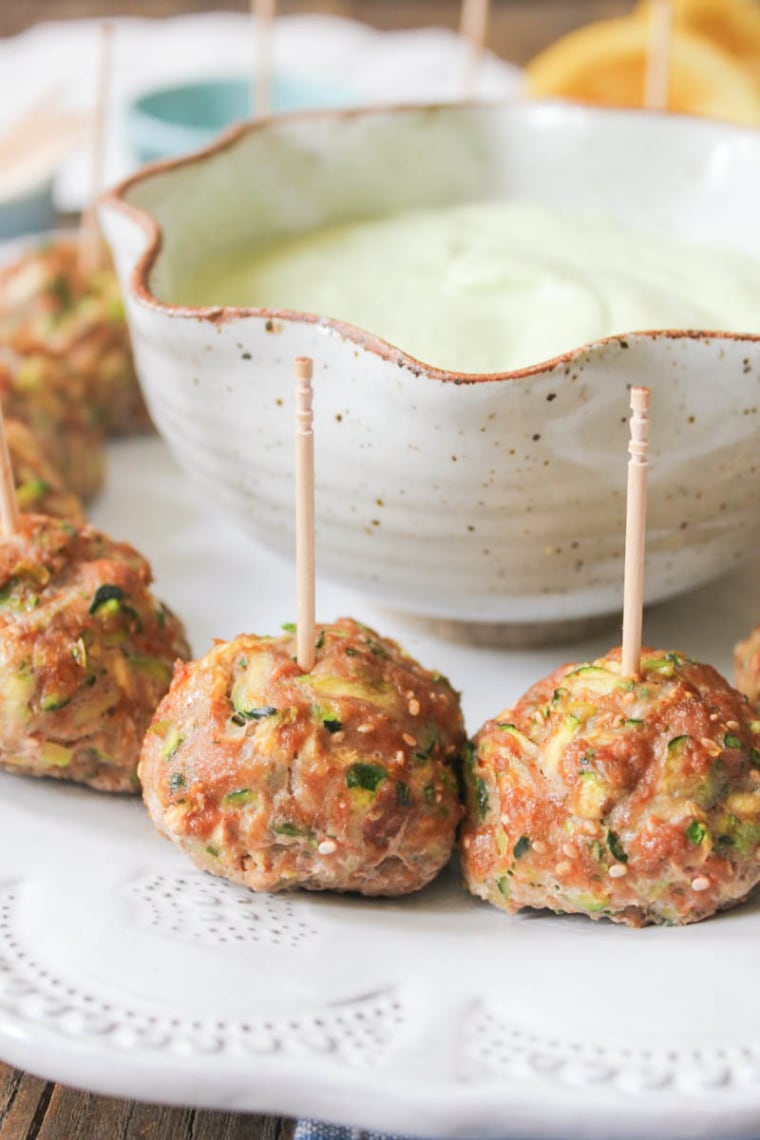 "Zucchini keeps these delicious meatballs from drying out, while also adding a healthy dose of vitamins, minerals and phytonutrients," says Serena Wolf, the blogger behind Domesticate Me and author of the upcoming cookbook, "The Dude Diet Dinnertime: 125 Clean(ish) Recipes for Weeknight Winners and Fancypants Dinners."
It also adds a hint of green to what can often be a boring, brown food. In place of standard breadcrumbs, Wolf uses chia seeds as a binder, which makes these meatballs gluten free and adds extra protein and fiber. Wolf serves them with a "cooling and tangy basil yogurt sauce" but recommends harissa, romesco, tahini or even marinara sauce as alternatives.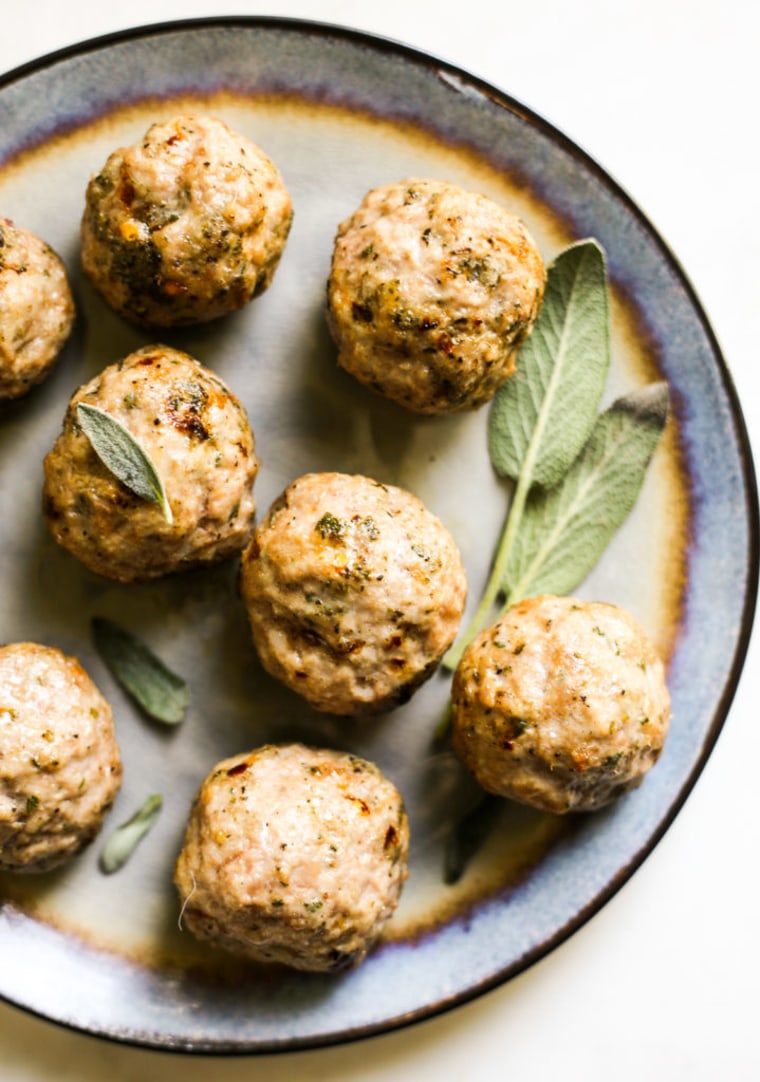 "I love these meatballs because they are packed with the flavors of traditional breakfast sausage, with no added junk!" explains Alex Snodgrass, the blogger behind The Defined Dish and author of the upcoming "The Defined Dish: Whole30 Endorsed, Healthy and Wholesome Weeknight Recipes."
A double hit of ground and fresh sage give these meatballs "a big pop of flavor," but the recipe is surprisingly simple. All the prep is done in one bowl and the meatballs bake in the oven for just 15 minutes. Snodgrass recommends keeping a batch in the fridge to make hectic mornings a bit easier. "While they are delicious reheated, they are just as yummy right out of the fridge," insists Snodgrass. "Perfect for a protein-packed breakfast while running out the door!"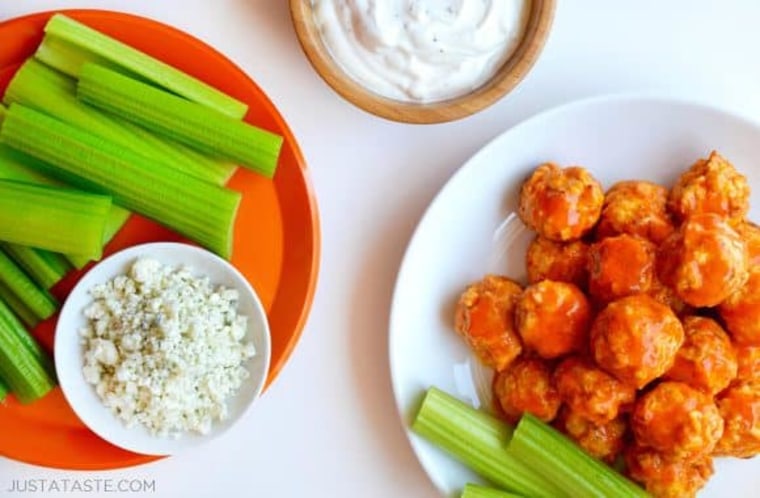 "When it comes to baking meatballs, especially chicken meatballs, the key to sealing in moisture actually doesn't come in the form of an ingredient but rather a simple piece of equipment," says Just a Taste blogger Kelly Senyei, who makes these Buffalo wing–inspired chicken meatballs in a mini muffin pan. "Baking the meatballs in the pan allows all of the released juices to collect and soak back into the meatballs," she explains. "Toss them in a spicy, butter-based Buffalo sauce and don't forget to dunk them in a cool pool of blue cheese dressing to tame the heat."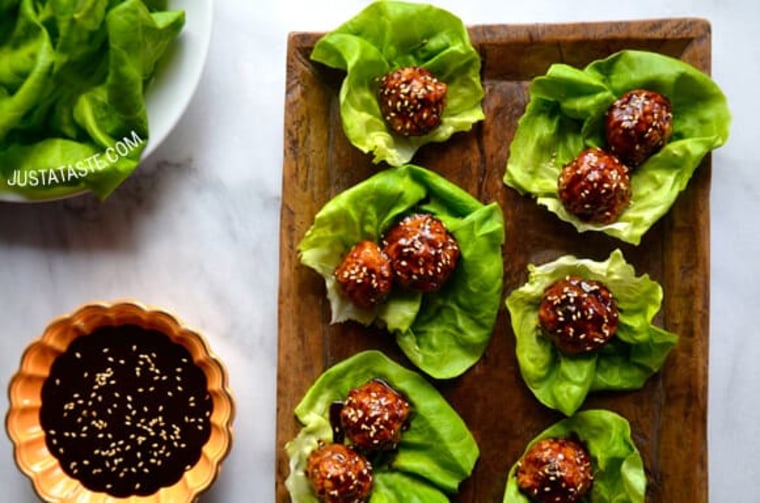 "Ground chicken is a blank canvas, but it doesn't have to be a bland one!" insists Senyei. Her Asian Chicken Meatballs "pack maximum flavor into each bite thanks to the dynamic duo of garlic and ginger," plus a sweet and tangy glaze made with hoisin sauce and sweet blackberry jam. Senyei wraps these tasty treats in crisp Boston lettuce for serving, which keeps them light and makes them perfect for parties. "Best of all, these meatballs can be prepped in advance and taste great as lunchbox leftovers. "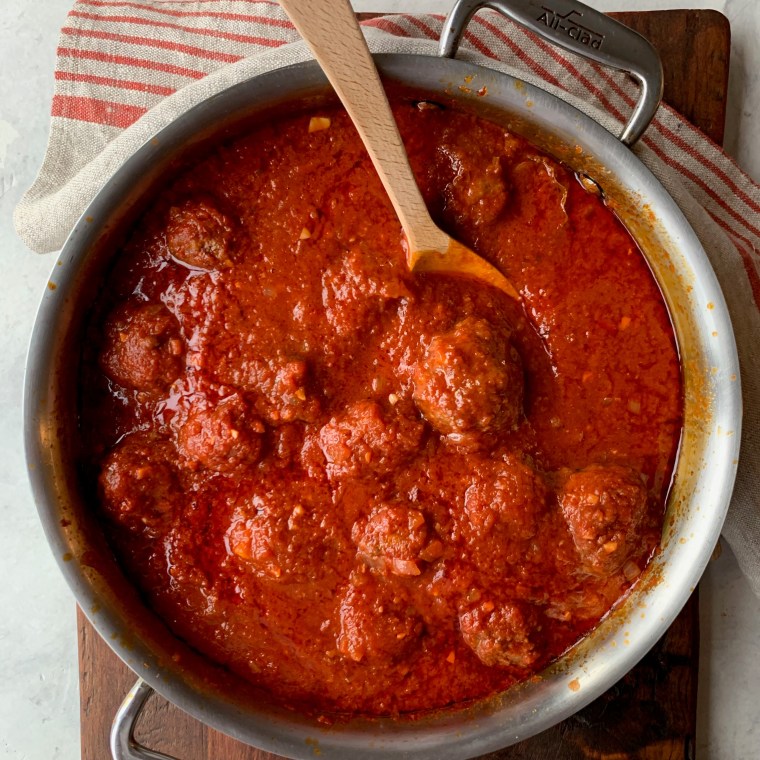 "They are totally luscious with an updated spice profile," says No Crumbs Left blogger Teri Turner about her Spicy Guajillo Chile Meatballs. Turner, who is also the author of "No Crumbs Left: Recipes for Everyday Food Made Marvelous," combines veal, beef and pork for her meatballs but says you can use whichever meat or meat mixture you prefer. She adds guajillo chiles, smoked paprika and coriander to her meatball mixture, as well as her tomato sauce, resulting in a dish so richly satisfying that you don't even need to serve it with pasta. "It's the kind of thing you eat and then two months later you find yourself still thinking about," Turner insists.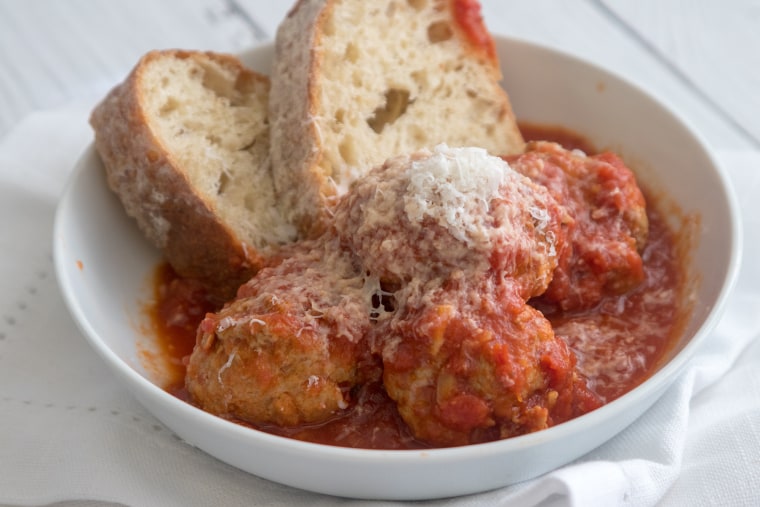 Leave it to De Laurentiis to have another irresistible spin on classic meatballs—slow cooker meatballs! By cooking her turkey meatballs "low and slow," says De Laurentiis, "they stay juicy and tender and so flavorful from all that time in the sauce." Of course, "the best part is you can walk away and come back to dinner already done!"
MORE FROM BETTER
Want more tips like these? NBC News BETTER is obsessed with finding easier, healthier and smarter ways to live. Sign up for our newsletter and follow us on Facebook, Twitter and Instagram.