We get it — it's a busy time of year, and between shopping for school supplies, meet-the-teacher-night and fall sports signups, ordering takeout pizza can feel like your only option for getting dinner on the table.
But making your own pizza doesn't take as long as you might think. And with your own ingredients, you can take control of the calories, and the cost.
"With high delivery fees and upcharges for premium toppings, ordering pizza can get pricey. I'd take a custom, homemade pie over takeout any day," says Kevin Curry, creator of Fit Men Cook.
You can sink your teeth into any of these four tasty pizzas in just 15 to 35 minutes.
TWICE-GRILLED MARGHERITA PIZZA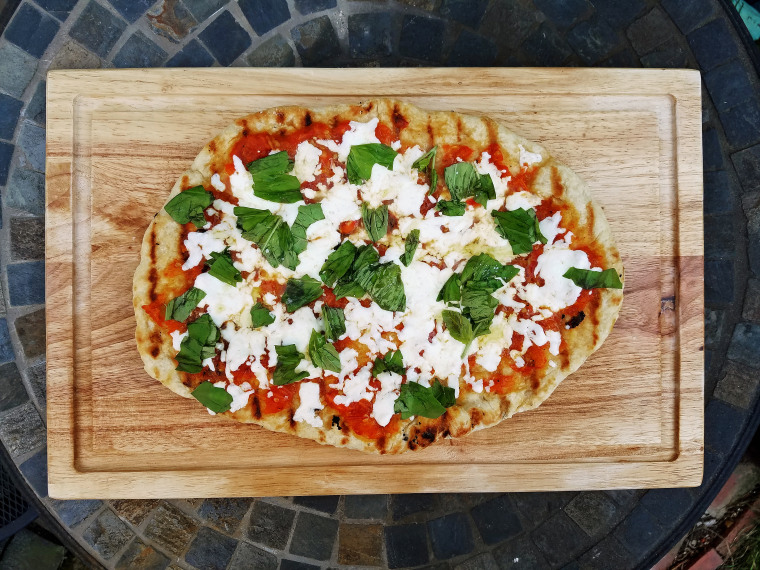 You can't go wrong with a classic — here's a twice-grilled margherita pizza from Peggy Paul Casella of Thursday Night Pizza: Weekly Adventures in Making Pizza from Scratch. The zesty flavor of the grilled tomatoes means you can go light on cheese, cutting some fat and calories without sacrificing flavor.
"Use this pizza as an excuse to splurge on the tastiest, most colorful heirloom tomatoes you can find, and drizzle with a schmancy finishing olive oil after the pizza comes off the grill," Casella says. "Grilling intensifies the flavor of the tomatoes, and since the toppings are so simple, good ingredients really shine here."
WHITE ZUCCHINI CORN PIZZA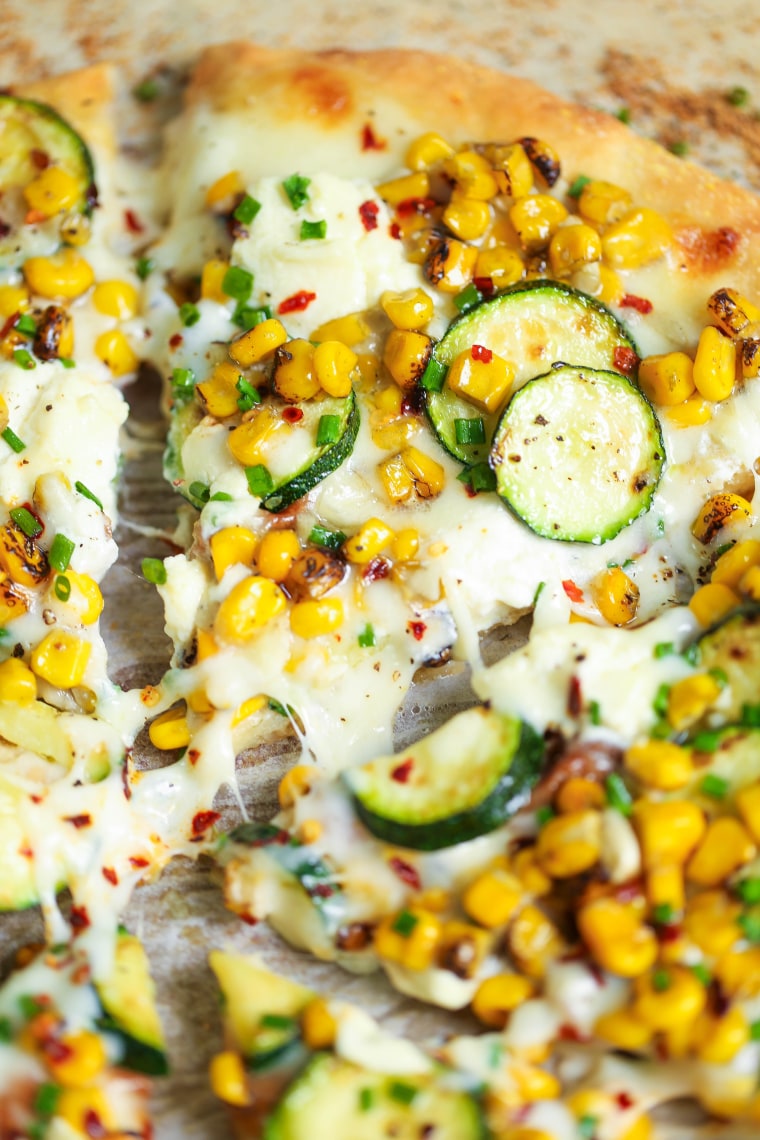 Hit up your farmers' market for peak-season zucchini and corn, and let the summer flavors shine through in Chungah Rhee's white zucchini corn pizza. Without tomato sauce, the veggies steal the spotlight.
"This is one of my favorite seasonal pizzas, and you can use up the abundance of all the summer produce. It's so, so good," says Rhee, the blogger behind Damn Delicious: Quick and Easy Meals for the Home Cook.
CHICKEN CRUST LOW-CARB PIZZA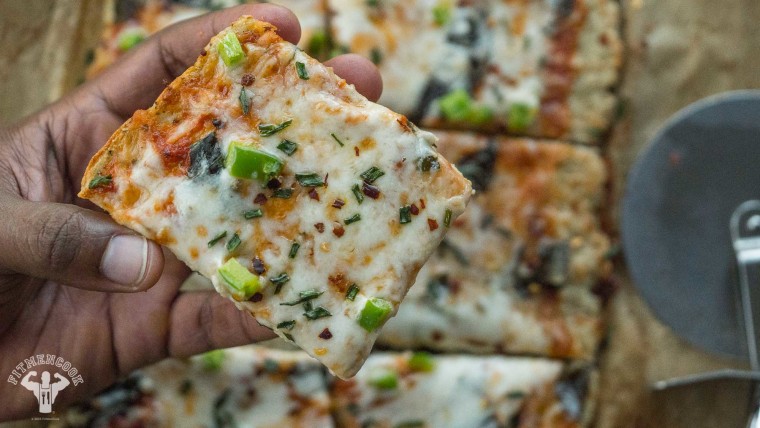 If you're watching your carb count and cauliflower crust pizza isn't your thing, try Curry's chicken crust pizza. Yep, you read that right. The chicken breast-based crust keeps the carbs down to just three grams per serving.
"Don't knock it until you try it," says Curry. "Turn your pizza crust into a low-carb and high-protein vehicle for cheesy goodness. With a crust made of savory, lean chicken breast, I guarantee this will be love at first bite."
Once the crust is cooked through, you can follow the recipe or use whatever you have on hand, Curry says: "It's the perfect 'clean out the fridge' meal."
Give it a few minutes to cool and you'll be surprised at how close it comes to a traditional pizza.
BLAT PIZZA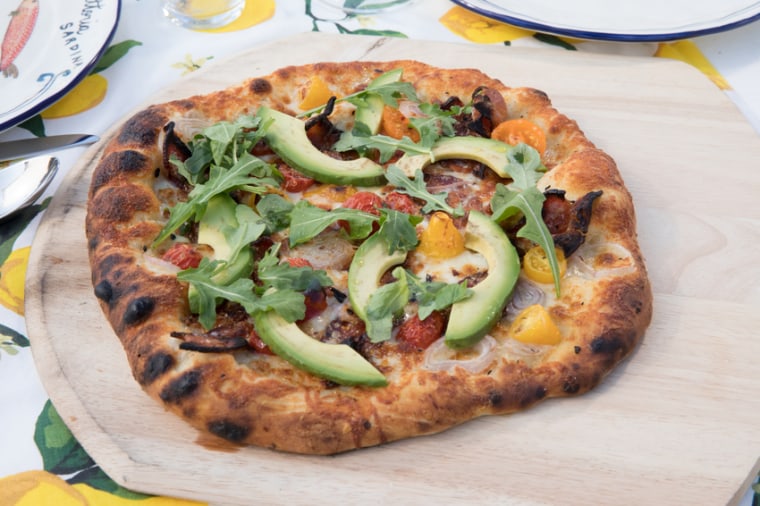 What's not to love about a California-style pizza topped with bacon, lettuce (well, arugula), avocado, and tomato?
Chef Giada De Laurentiis shares her recipe for BLAT pizza and says, "This Italian twist on a classic BLT is a family favorite, and after one bite you will understand why."
She says she recruits her family to help assemble the pizza. "And if I don't have time to make my own dough, store-bought works great here," she adds.
MORE RECIPE IDEAS
Want more tips like these? NBC News BETTER is obsessed with finding easier, healthier and smarter ways to live. Sign up for our newsletter and follow us on Facebook, Twitter and Instagram.