Speaking as a cook, a parent and a member of the general population who isn't going to become vegetarian any time soon, I know that the decisions I make around eating meat need re-evaluating. Choosing animal products that are sustainable and humanely raised is one consideration we all need to focus in on. And eating less meat is another: smaller portions, more vegetarian moments in the week ... all of this can contribute to the health of our families as well as our planet and neighbors.
But, hey, no soapboxes here — just an awareness that even small changes add up on all sorts of fronts. One way to move the needle is to institute one completely vegetarian meal per week in your home, a Meatless Monday (or any day that works for you). And it doesn't have to be on one consistent day — the point is simply to consciously make one dinner completely meat free. Whether you decide to go full vegan (no dairy, eggs, honey or anything that comes from an animal) is of course up to you.
So, yes, we know there are a lot of reasons to think more vegetarian thoughts, but if it's not delicious and satisfying — and if you can't sell it to your family — then all of the good intentions in the world will fizzle out pretty quickly. So, without further ado, our first collection of crowd-pleasing meatless recipes for March, one for each week in the month!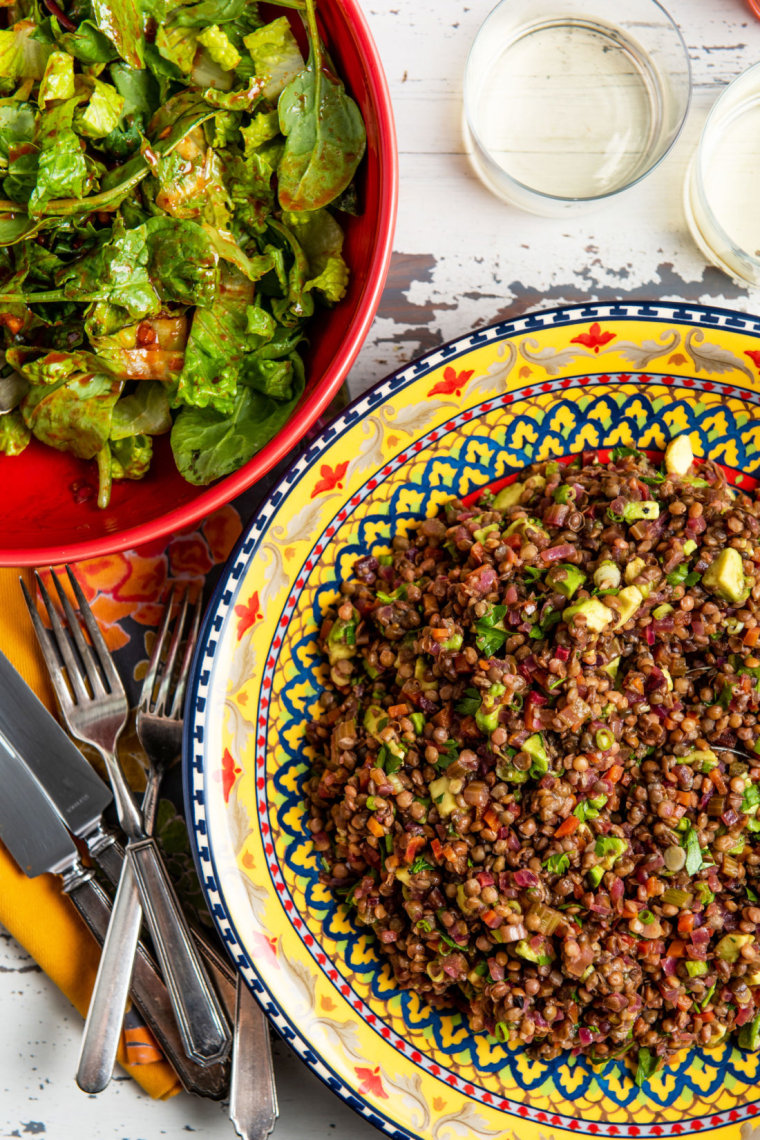 If you ever thought lentil salads were boring, think again! Fresh, delicious, and so easy to make. In this salad lentils (try and get the French ones) are simply cooked, then combined with a balsamic dressing and some lightly cooked vegetables. And then the finishing touches: diced avocado, plus healthy handfuls of sliced scallions and herby fresh parsley. The colorful assortment of chopped and diced vegetables results in a lentil salad that's a little lighter than straight lentil salads, and very varied (e.g., not at all boring) within each bite.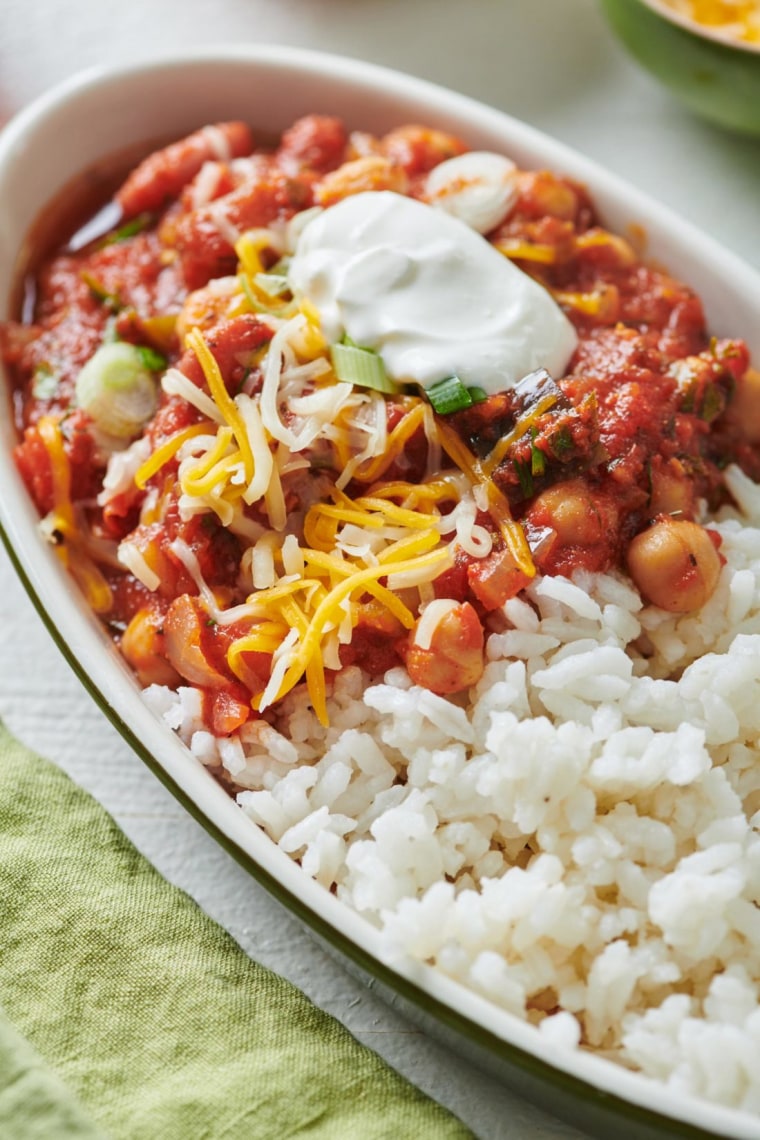 The classic perfect vegetarian chili recipe, reinterpreted for the Instant Pot. It's straightforward, it's delicious, it's economical, it's just what a vegetarian chili should be. If you don't have an Instant Pot, you can cook it in a regular slow cooker, but you will have to sauté some of the ingredients first. And you also can make it on the stove, and just let it simmer for an hour or so once all of the ingredients are in the pot. Skip the sour cream and shredded cheese at the end, or use dairy-free versions, if you are looking to keep the meal vegan.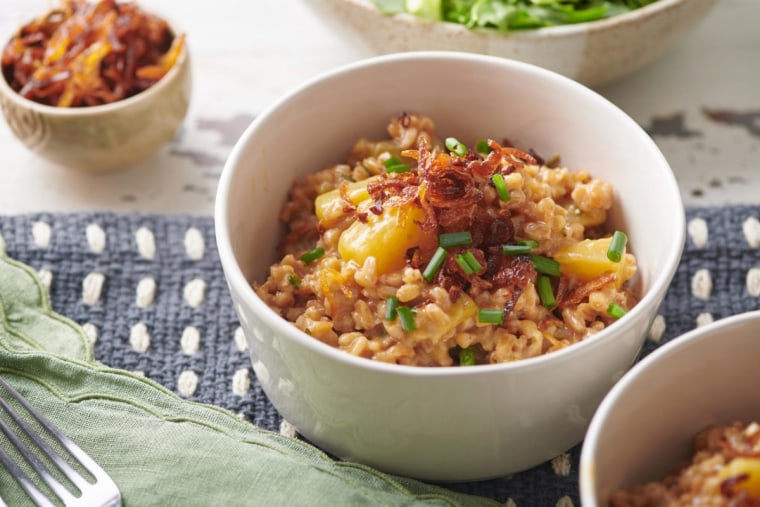 Farrotto is essentially risotto, but instead of being made with short grain rice (like arborio) it's made with farro. Farro is an ancient hearty wheat grain, with a chewy texture, and it's a good source of iron, fiber and protein. Its nutritional value makes it an excellent grain to incorporate into all kinds of dishes, particularly for vegetarians. This is another true one-pot meal.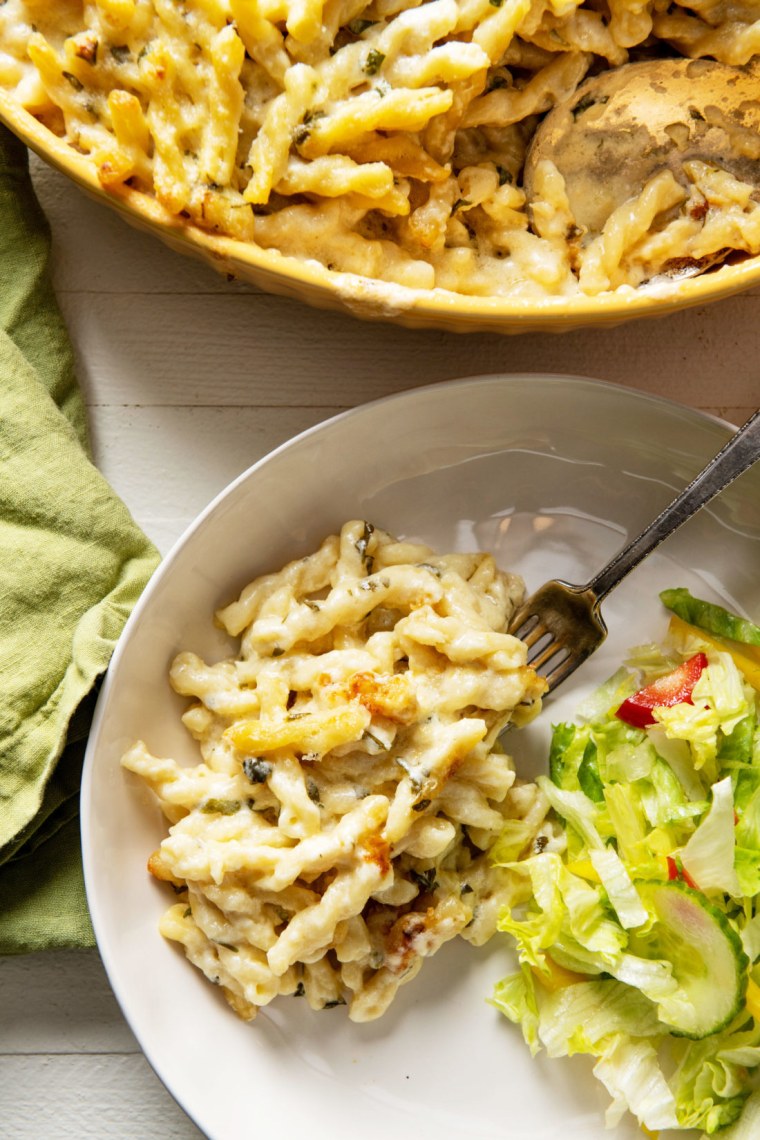 And now for something a little decadent — reach for this gem on a day that calls for a splurge. Skipping meat is hardly a hardship when there is a vat of creamy mac and cheese taking center stage. This one is ultra velvety and lush thanks to a blend of mascarpone (Italian-style cream cheese), cheddar, Monterey Jack, and creamy goat cheese. This is kind of the Rolls Royce of mac and cheeses. Balance out all that cheese and dairy with these roasted winter vegetables with Sriracha honey glaze.
More recipe ideas
Want more tips like these? NBC News BETTER is obsessed with finding easier, healthier and smarter ways to live. Sign up for our newsletter and follow us on Facebook, Twitter and Instagram.