Sure, Mexican takeout is easy — a few clicks or a quick phone call and dinner is done. But you can save yourself some money and do it yourself in minutes. These Mexican dishes are so easy to prepare you'll turn to them again and again. Plus, home cooking means you can customize the ingredients — and control the calories.
Healthy Chicken Burritos
What's better than burritos? Burritos that are ready in 20 minutes. Kelly Snyder, owner of Redefined Mom, says that Mexican is always a hit in her house, and it's easy to customize this recipe to use up what you have, or to satisfy picky eaters.
"We love adding extra ingredients depending on what we have on hand. Don't have grilled chicken? Substitute leftover steak. Don't have black beans? Add sautéed bell peppers," she says. "And since each burrito is individually wrapped, each person can customize their experience."
Stacked Red Enchiladas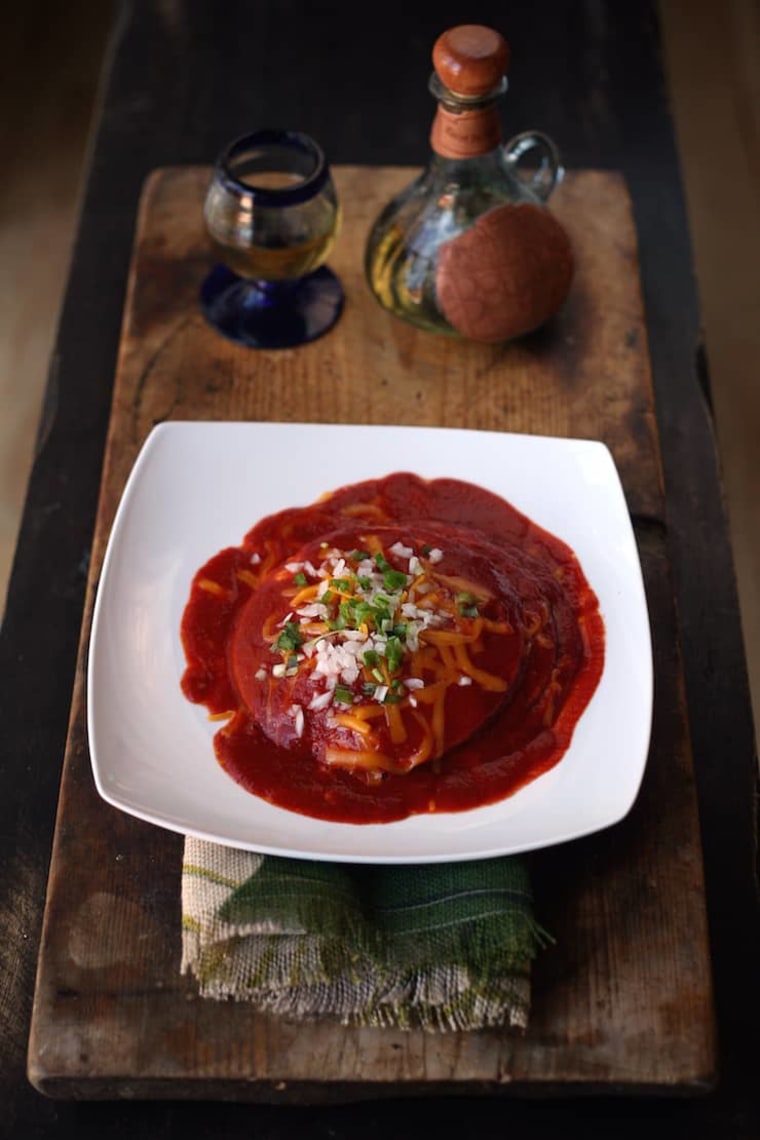 Yvette Marquez-Sharpnack, the food blogger behind Muy Bueno Cookbook, shares her grandmother's recipe for red enchiladas. She says, "I grew up eating cheese enchiladas every Friday and so I crave enchiladas often because they remind me of home. We customarily eat this meat-free dish throughout the Lenten season, although my grandmother made them every Friday."
For these enchiladas, the corn tortillas are dipped in a rich, spicy homemade red chile sauce and layered with grated cheese and onions rather than rolled. "This dish is easy, inexpensive, and beyond delicioso," Marquez-Sharpnack says. She loves to serve them with a fried egg on top and sides of frijoles de la olla and Mexican rice.
Easy Green Chile Corn Quesadillas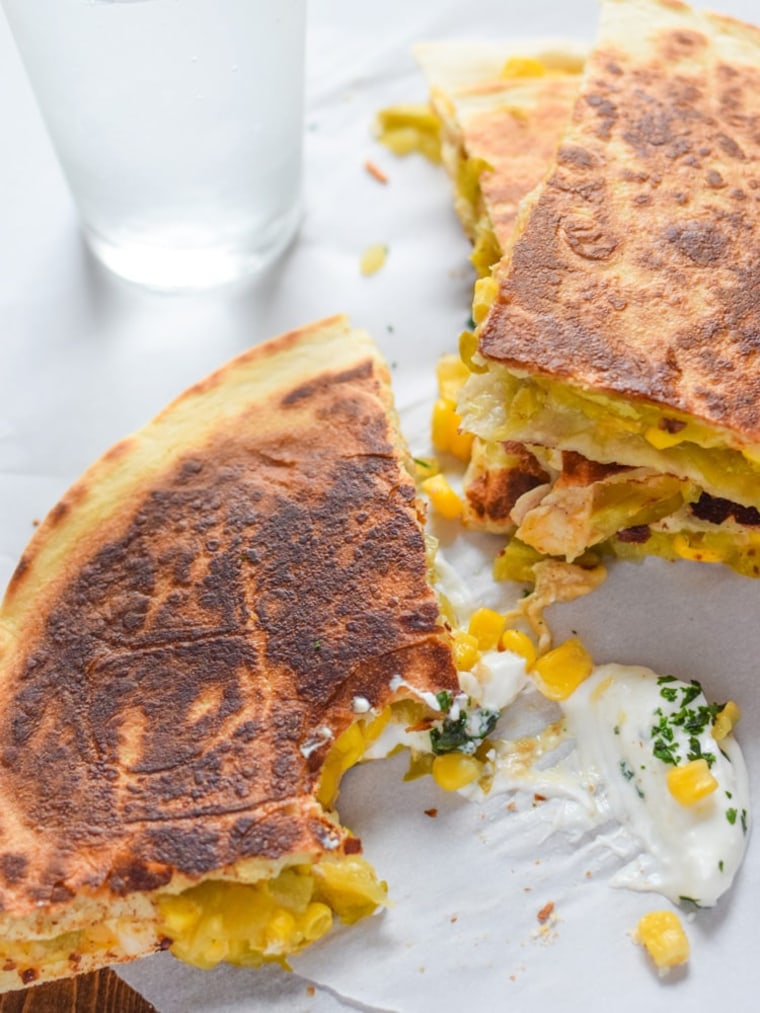 There's no excuse for overspending on takeout when you can pull together these quesadillas in less than 15 minutes, with simple, inexpensive ingredients you may already have in your pantry.
"This version includes some diced green chiles and canned corn that adds those Mexican-inspired flavors we all know and love," says Isabel Orozco-Moore, a first-generation Mexican American and food blogger at Isabel Eats. "It's easily customizable — add in some shredded chicken for extra protein, use freshly grilled corn in the summer for a roasty flavor, or add in some jalapenos for a spicy kick."
Easy, Healthy Taco Salad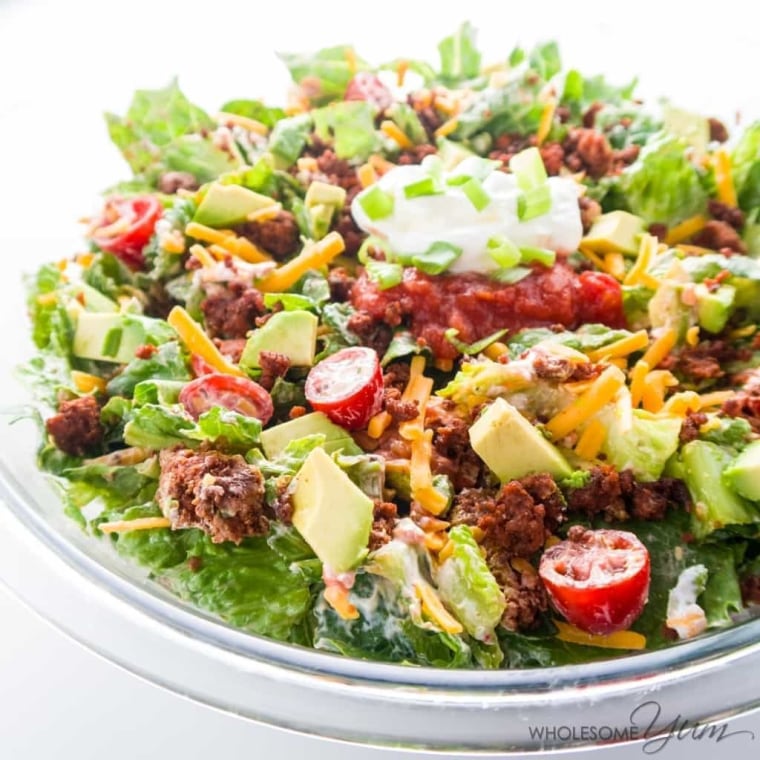 Maya Krampf, the founder of Wholesome Yum, focuses her blog on low-carb and keto-friendly recipes. She shares her recipe for taco salad and says, "Taco salad makes an easy, healthy replacement for takeout tacos. Naturally low-carb and packed with flavor, you won't even miss the shells one bit. Plus, it uses simple ingredients and takes 20 minutes from start to finish — perfect for busy weeknights!"
You can sub in other veggies and replace the ground beef with ground turkey if you like.
Guacamole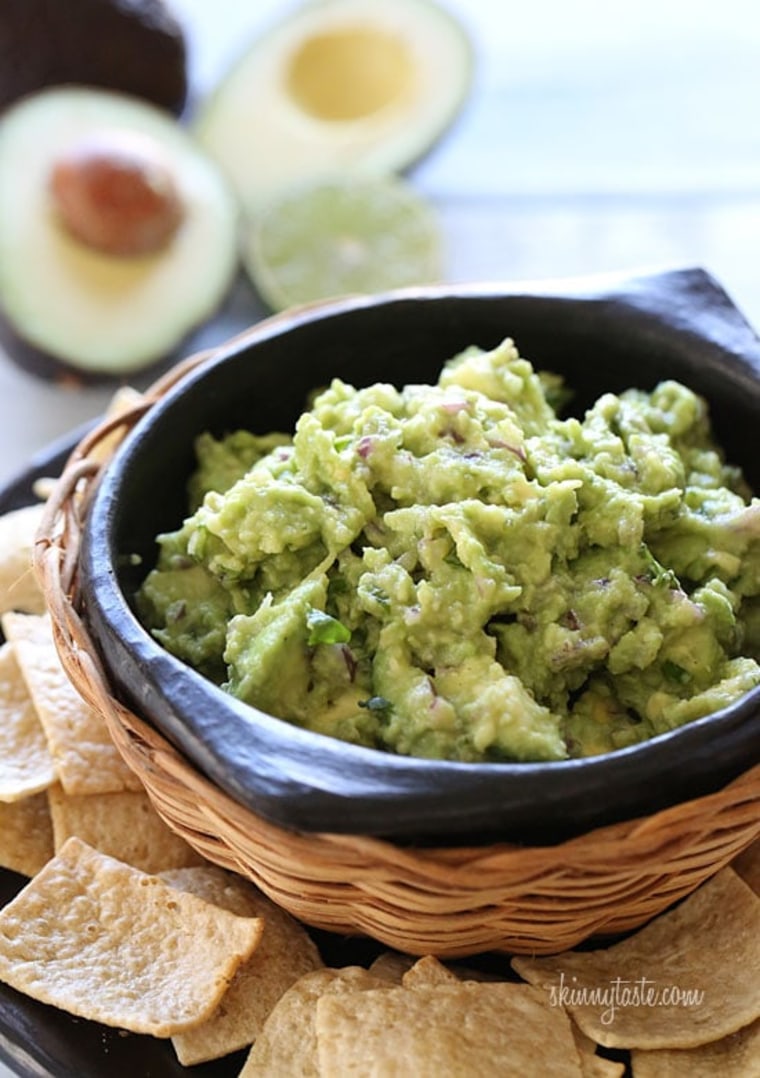 Guacamole in five minutes, with five ingredients? Yes, please! Gina Homolka, author and recipe developer at Skinnytaste.com, says, "Whenever we go to a party we're in charge of bringing the guacamole because everyone loves it!" She loves avocados so much she created this avocado-obsessed Pinterest board that's attracted more than 1.7 million followers.
She says that perfectly ripe avocados are the key to a good guacamole — otherwise your guac will be "less than stellar." If you want a little heat, add some diced jalapeno. Some people also like to add diced tomatoes.
Carne Asada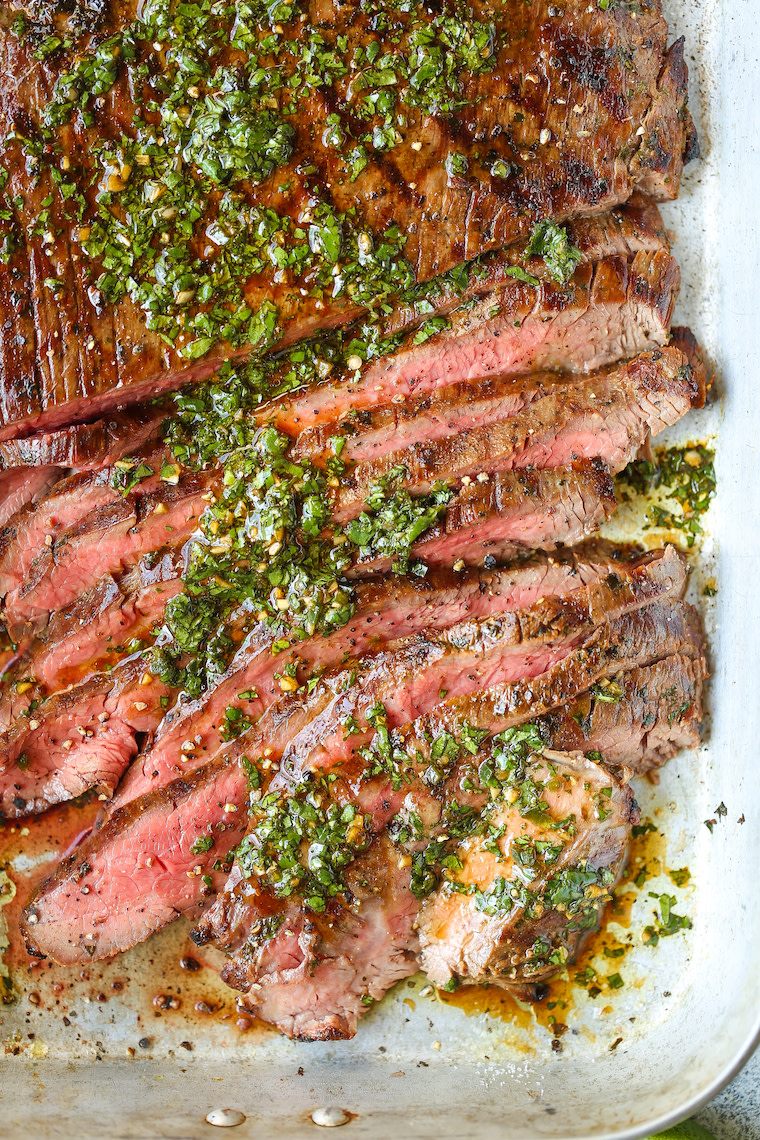 Chungah Rhee, CEO and founder of Damn Delicious: Quick and Easy Meals for the Home Cook, is such a big fan of this carne asada that she says she makes it at least once a week, switching between tacos and burrito bowls.
"Cilantro, olive oil, soy sauce, orange, lime juice, garlic, jalapeno, and cumin make for the easiest and most flavorful marinade," she says. The ingredients are all easy to find, and once you're done marinating the meat the dish comes together in just 15 minutes.
Salsa Roja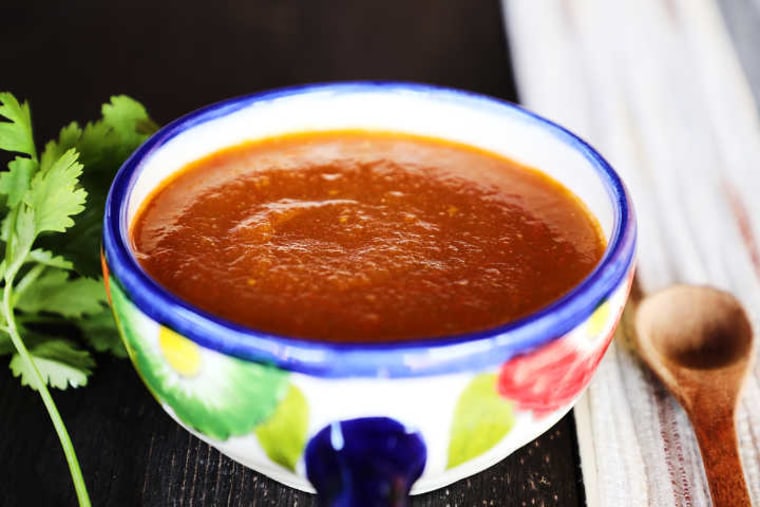 "Think of salsas as vegetables in their most delicious form," says Douglas Cullen, who has lived in Mexico for more than 20 years and co-founded Mexican Food Journal, where he shares his love for Mexican cuisine. He says homemade salsas are easy to make, inexpensive, healthy, and delicious.
"This salsa roja made with roma tomatoes, serrano peppers, onion, garlic, and cilantro is a classic Mexican salsa that works great as a topping for enchiladas, tacos, eggs, beef, and chicken," he says. "We almost always have some in the refrigerator because it's super tasty, plus it's versatile. You can easily adapt it to your taste. Like it hot? Add another serrano pepper. Prefer a more mild salsa? Use only half a pepper."
Flan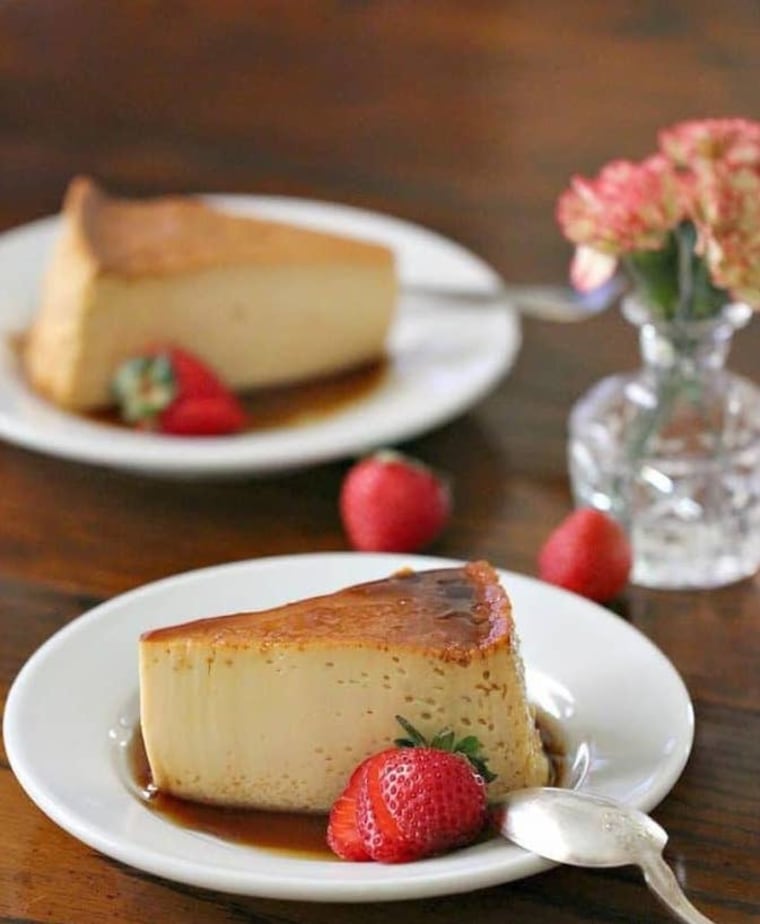 Don't forget dessert! Mely Martínez, who owns and blogs at Mexico in my Kitchen, says this version of flan is delicious, but doesn't require the long simmering time of traditional flan recipes. You can even make it in your Instant Pot!
She says, "Flan is one of the favorite desserts in Latin America — our Mexican version is also made with cream cheese to add a delicious creamy texture to this easy-to-make treat. You only need a few ingredients to prepare it at home and enjoy with your family!"
Looking for more recipes for Mexican favorites? Try these tasty options for tacos at home.
MORE CHEAP EATS
Want more tips like these? NBC News BETTER is obsessed with finding easier, healthier and smarter ways to live. Sign up for our newsletter and follow us on Facebook, Twitter and Instagram.