Bee Yinn Low, the food blogger behind Rasa Malaysia and the author of "Easy Chinese Recipes Family Favorites From Dim Sum to Kung Pao", says Chinese New Year is extra special this year. That's because 2020 is the start of a new decade, and this year is the year of the rat, which is the first year in the 12-year cycle of the Chinese zodiac.
In Chinese culture, the new year begins on the first new moon of the lunar calendar, which falls on January 25 this year. The celebration continues for 15 days.
Low says the reunion dinner, held the day before the new year starts, is the biggest feast of the year. "It's a huge celebration," she says. "The family all comes back and gathers together."
The first two days of the new year are spent visiting family and friends, and the adults give money to the children, typically in red envelopes. On the 15th day people often celebrate by dining in a restaurant together.
Here, Low shares accessible versions of some of her favorite recipes, and says it's common to make dishes like these anytime during the 15-day celebration. "They mean something — fortune, longevity, health. In the 15 days you want to eat something that will bring you good luck," she says. "It's better to follow the tradition than to break it."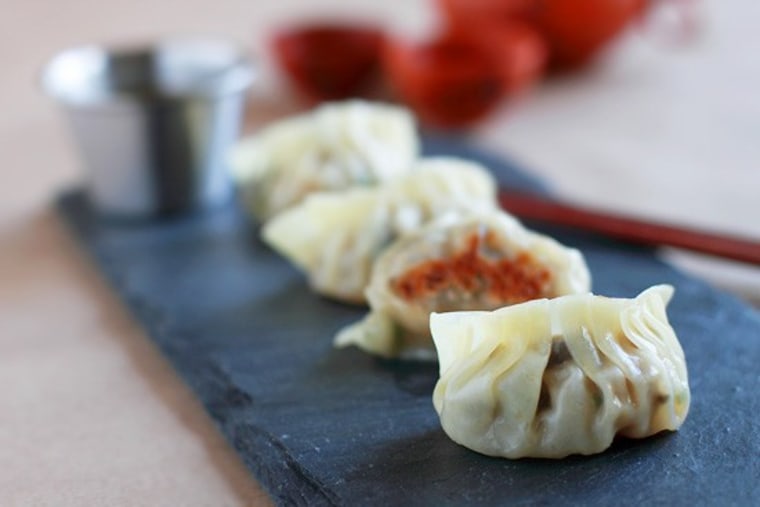 Low says that dumplings are a must for a traditional Chinese reunion dinner. "It's not so much about the food — it's about the process," she says. "Family members come from out of town and gather together in the kitchen to make everything from scratch."
She says the dumplings can be formed into different shapes. The shape of an ancient Chinese gold ingot is popular, since it symbolizes prosperity and good fortune in the new year.
It's not so much about the food — it's about the process.
Bee Yinn Low
While dumplings are traditionally boiled in water, Low shares her recipe for potstickers — the dumplings are pan-fried so they're crispy, and they're dipped in a sauce. You can save time by buying potsticker wrappers in an Asian market instead of making them from scratch.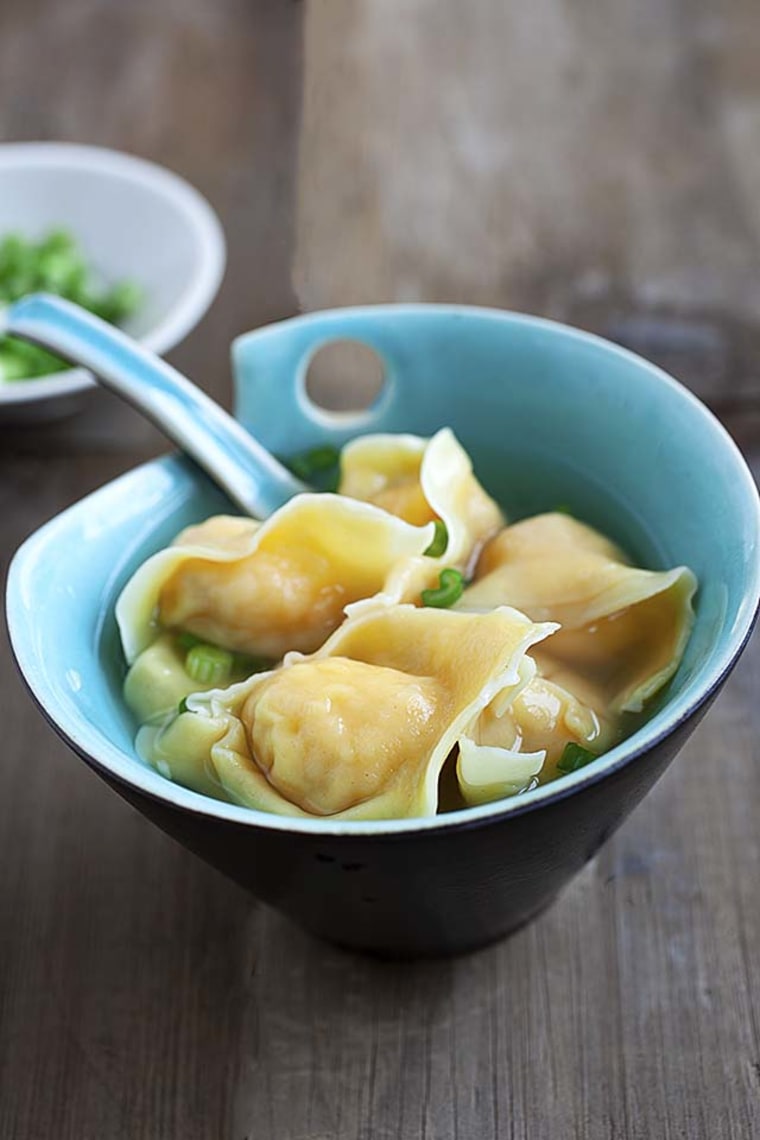 For Low's wonton soup, she uses wontons filled with shrimp. She says the Cantonese sound of shrimp — "ha" — sounds like laughter, and signifies happiness. Plus, like with the potstickers, the wontons are formed in the shape of a gold ingot.
She uses low-sodium chicken broth for the soup base as a healthier alternative to the instant soup base sold at Asian markets.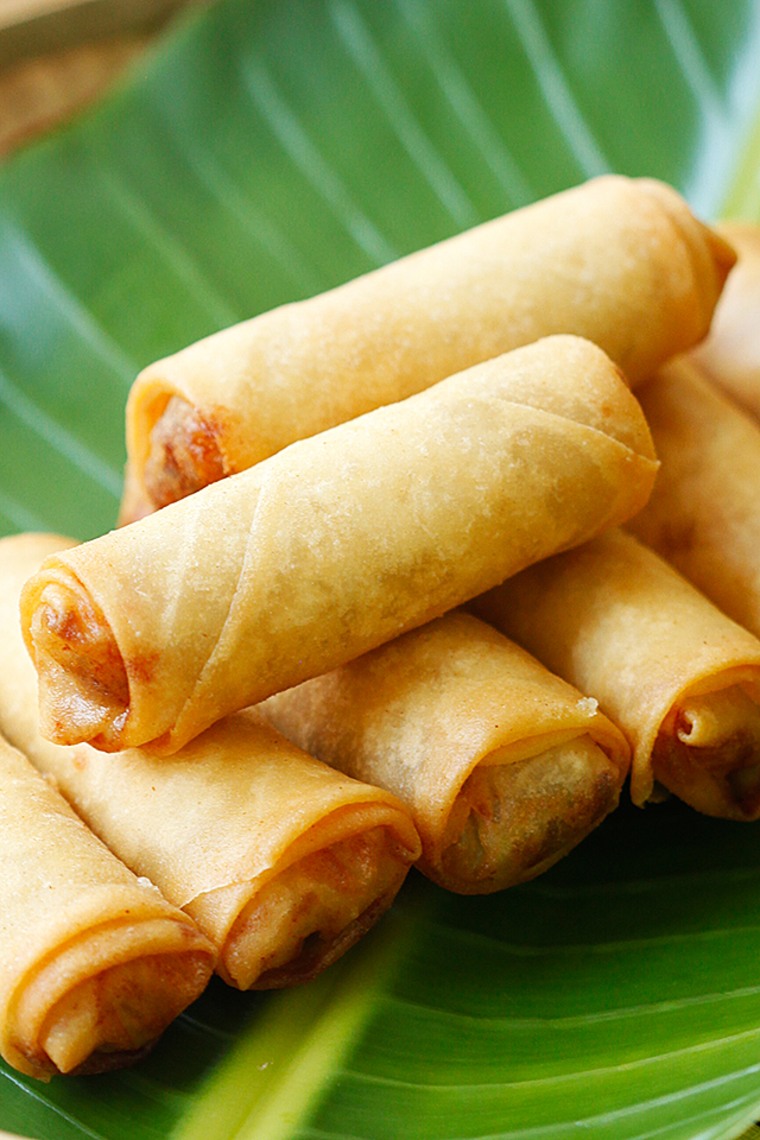 "Spring rolls are a great appetizer for Chinese reunion dinner," Low says. "You want something crispy as a starter — everyone loves spring rolls." She says that authentic spring rolls aren't served with a dipping sauce, but Chinese-American restaurants often serve them with sweet-and-sour sauce. She recommends a sweet chili or mild chili-garlic sauce instead.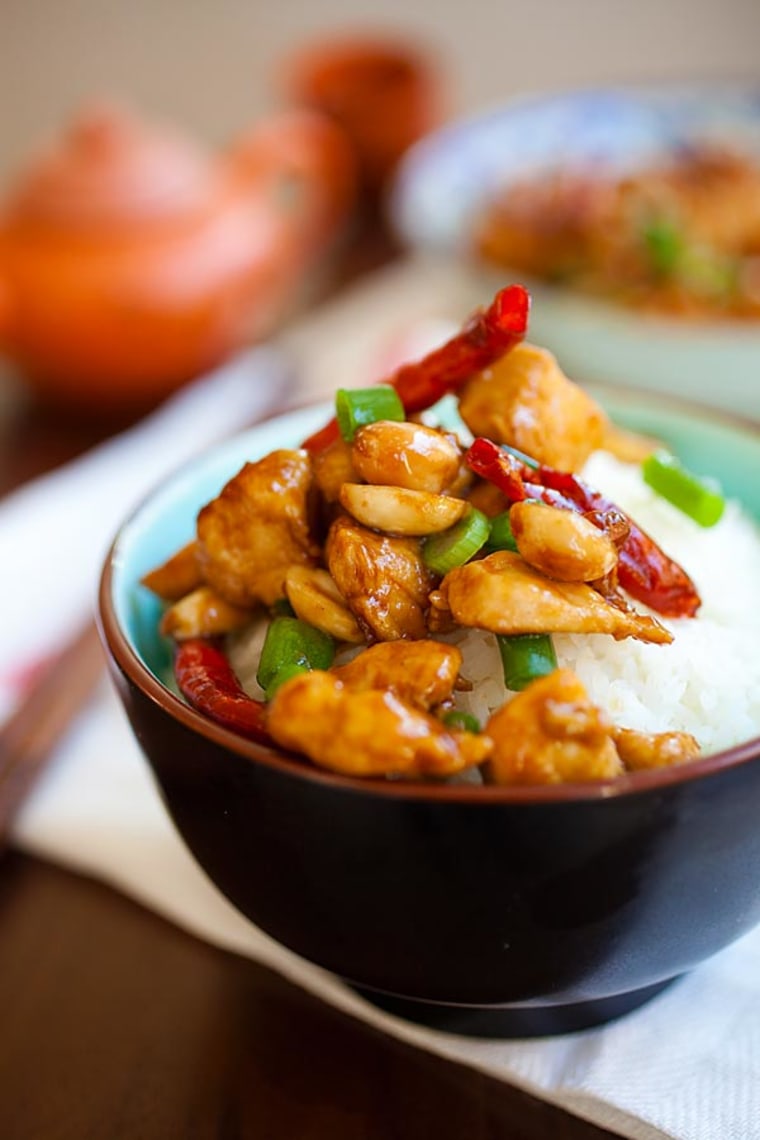 The dried red chilis in kung pao chicken signify luck, since the color red means good luck in Chinese culture. "Red is the luckiest color for Chinese — when we see red we love it," Low says.
She acknowledges that kung pao chicken probably wouldn't be served at a traditional Chinese New Year celebration, but she includes her recipe because the dish is so popular in the United States. Her version uses dried red chilis, which tone down the heat compared to the authentic version, made with Sichuan peppercorn.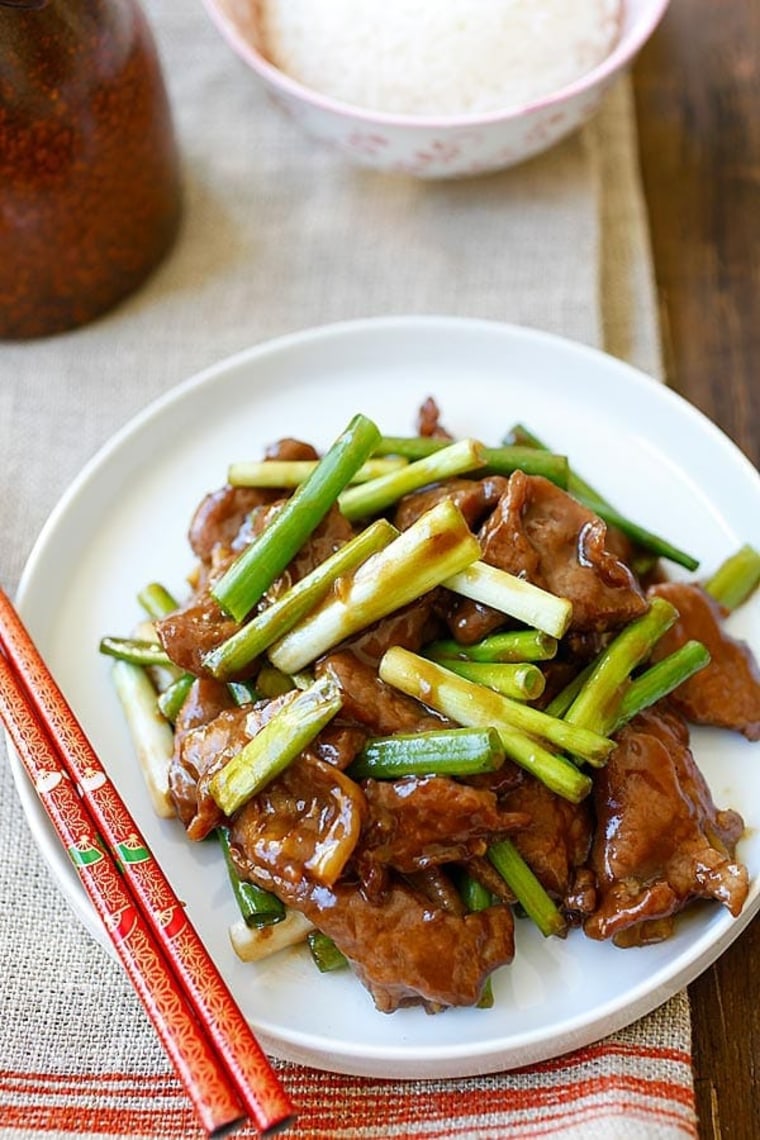 The classic Mongolian beef dish completes the Chinese reunion dinner, Low says: "It's a legit, traditional Chinese dish." It doesn't hold any special significance, it's just delicious.
"Every dish doesn't have to mean luck. If you already have lucky dishes, you can eat something just because you love it," she says.
After a 30-minute marinade, this dish comes together in just 15 minutes.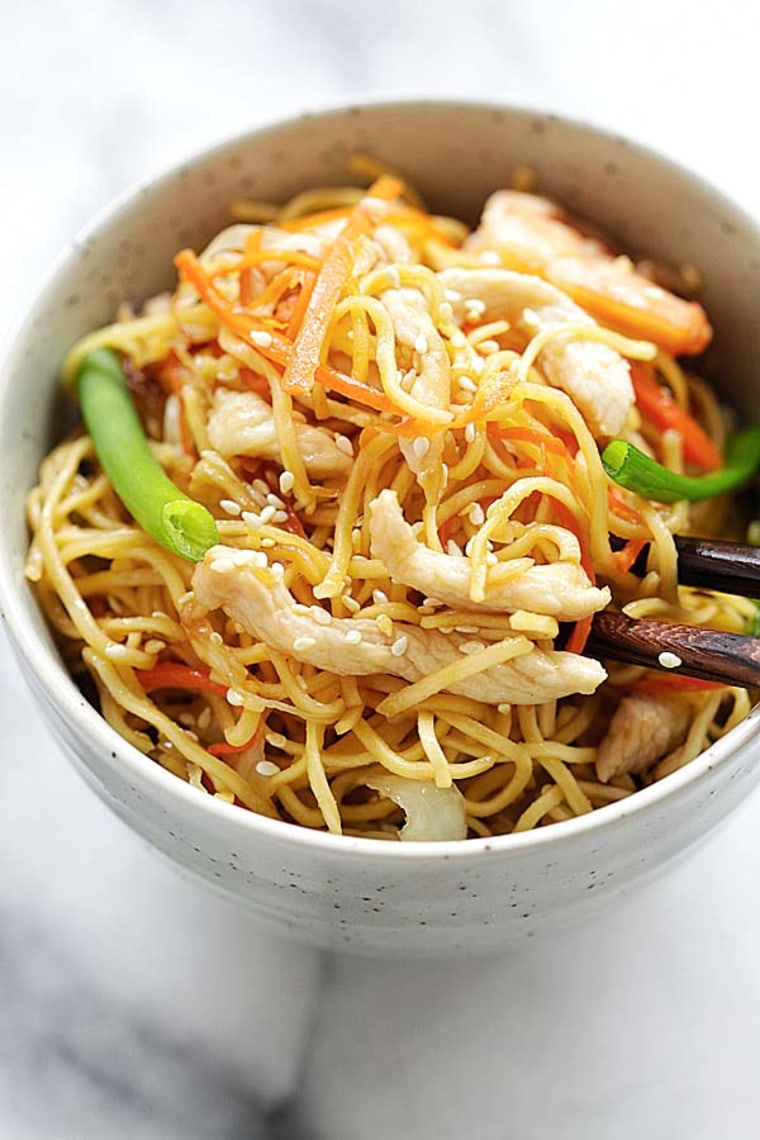 The long chow mein noodles signify longevity, Low says. Her version includes chicken and shrimp. She says vegetable lo mein would be a good alternative if you prefer your noodles wet and mixed with sauce rather than stir-fried in the chow mein style.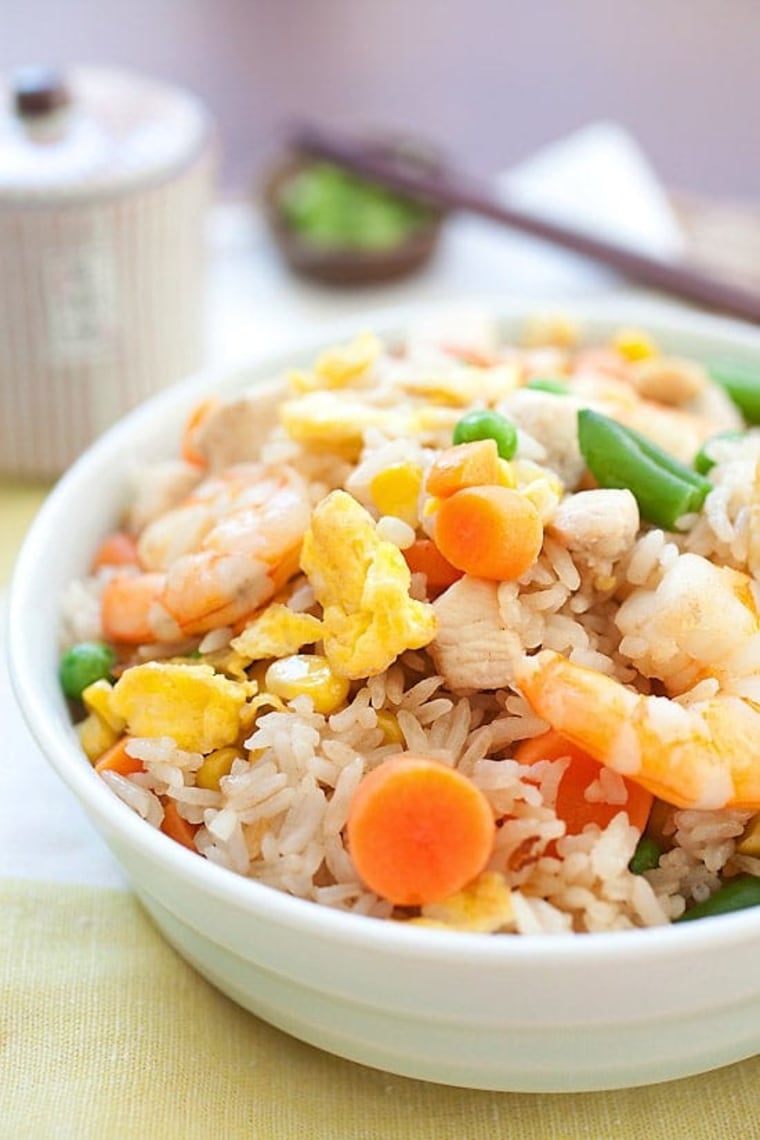 Fried rice is made from leftover rice, and having food left over signifies abundance. Low says fresh rice has too much moisture and will clump. She recommends ordering an extra container of white rice when you eat in a Chinese restaurant or get takeout — it will be perfect for making your own fried rice the next day.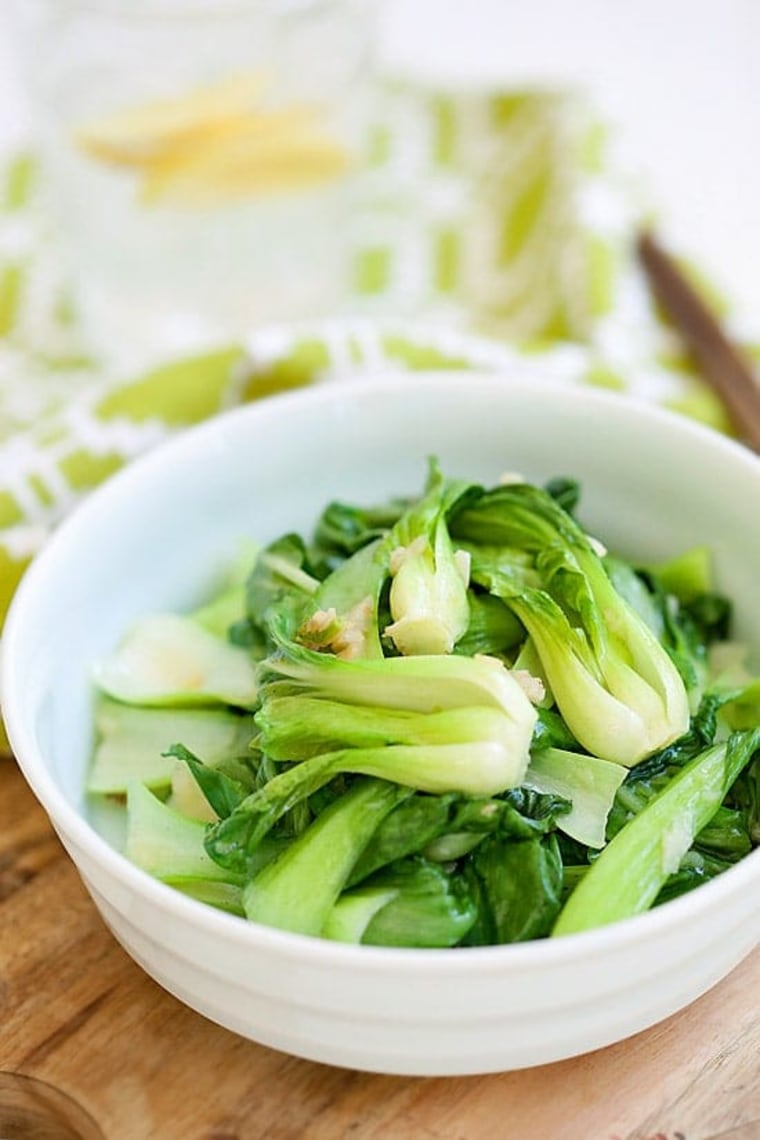 Low's simple garlic bok choy stir fry comes together in 10 minutes and requires just four ingredients. "Bok choy is the healthiest Chinese vegetable for a balanced dinner," she says. And bok choy is easy to find in just about any supermarket.
More better than takeout dishes
Want more tips like these? NBC News BETTER is obsessed with finding easier, healthier and smarter ways to live. Sign up for our newsletter and follow us on Facebook, Twitter and Instagram.