You know when you have a craving for just one type of food and no other kind will cut it?
That's the kind of feeling that I get after watching certain TV shows that I just can't get enough of. Right now, for me that show is "Fleabag," the British dramatic comedy written by and starring Phoebe Waller-Bridge. If you've seen the show, you know what I'm craving: dark humor that never goes for the easy laugh, eccentric family dynamics and a sex-crazed, grieving heroine who I have total trust would understand every aspect of my personality and problems.
But "Fleabag" isn't the only TV show I've been watching of late.
I flew through the Netflix dark comedy, "Dead To Me," which, starring Christina Applegate and Linda Cardellini, focuses on the deep friendship between two very different (or are they really?) women in mourning. I'm back on board for the third season of the gut-wrenching dystopian drama, "The Handmaid's Tale" on Hulu, and also revving up the second season of "Big Little Lies," the HBO drama that is so cinematically lush, you can practically smell the ocean shots, and so feverishly charged with a 'whodunnit" suspense you feel like you're part of a Murder Mystery party.
Did I mention I'm also watching the HBO miniseries "Chernobyl," in all its spectacular agony?
I'll admit, my dedication to TV has gotten a little out of control, and given the research showing that binge-watching isn't exactly healthy behavior, I'm looking to hit the pause button, finally get to the beach, and do better by my first favorite pastime: reading.
What books might enable my mind to dig deeper into the tones and themes of "Fleabag," "Big Little Lies" and "Chernobyl"? I did some sleuthing (and plenty of reading) to find out.
If you're obsessed with 'Fleabag' read…
You may be familiar with the work of Melissa Broder and not even know it. The poet, essayist and novelist is the mind behind the popular Twitter account, @SoSadToday, which serves as an archive of Broder's somber, self-deprecating witticisms about depression, anxiety, addiction and loneliness.
So, you may already be anticipating that Broder's latest novel, "Pisces" isn't going to be a romp through a field of ponies and peonies — and you'd be right — but just like with "Fleabag," we see glimmers of astonishing truths and beauty in this wickedly weird novel about a shame- and anxiety-ridden woman who, when cleaning up after the diabetic dog she's caring for, thinks, "this is the proper use of my love, this is the man for me, this is the way" — only to go on to form a deep obsession with a merman, bringing a whole new meaning to the term "beach read".
Banshee by Rachel DeWoskin
Ever wonder what the character of "Fleabag" was like before she was torn apart by grief? Perhaps she played a bit more by the rules, as does poetry professor Samantha Baxter, the protagonist of "Banshee" — until she gets a terrifying health diagnosis. Bracing for possible death, Samantha wages war on just about every aspect of her ostensibly peaceful life, embarking on wild sexual escapades and a path of self-destruction (or is it really self-preservation?) that keeps us turning the pages.
Lauded by author Cheryl Strayed as "DeWoskin's ferociously feminist masterpiece" this is one of those reads that you can dash through quickly — only to be left mulling it over for months. Sounds familiar, no?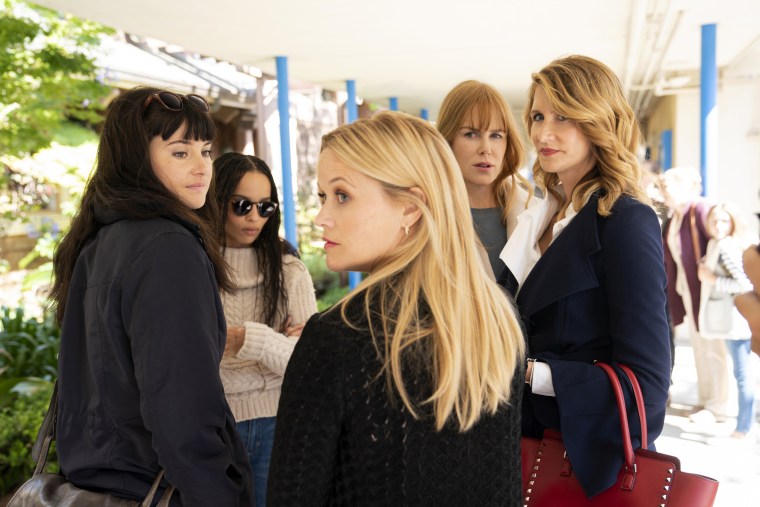 If you're hooked on 'Big Little Lies,' read…
You likely already know that "Big Little Lies" is based on the novel of the same name, by Lianne Moriarty. If you've already scarfed down that quick read, or would rather tackle a new premise from the same crafty mind, check out one of The New York Times bestselling author's other works, such as her latest, "Nine Perfect Strangers."
This novel, which was picked up by Hulu for a TV series set to debut next year (to be starred-in and executively produced by "BLL" star Nicole Kidman) centers on nine women who have each checked into a high-end wellness retreat after going through a uniquely tough time. Mystery and suspense are quick to build as the characters realize that there's something not quite right with this fancy spa — a revelation that bonds and inspires them. Just like in "BLL," concepts of beauty, power and wealth are dismantled, as something much more soulful is revealed.
"Big Little Lies" is not a comedy, but there are some truly funny moments (Laura Dern's rich lady meltdowns in season one are frankly hilarious, as is the brilliant satirization of the social be-all and end-all that is dropping your kids off at their elite school).
The novel "Where'd You Go, Bernadette" takes a deep dive into the type of character we could easily imagine in the "BLL" landscape. Bernadette is a renowned architect, mother, and wife to a Seattle tech whiz. She's really got nothing to complain about, and yet she complains about everything in a way that's so piercingly observant and funny that you can't really blame her. Bernadette she has shut herself off from the world — especially the other mothers in her orbit, whom she refers to as "gnats". Readers get to know their caustic antiheroine through the lens of her bright and devoted daughter Bee, who is literally and figuratively on a quest to figure out where her mother has gone after a family trip to Antarctica takes some unexpected turns.
Another reason to dive into this delightfully entertaining novel is the fact that seven years after its lauded debut, it's making its way to the big screen, with Richard Linklater's film adaptation starring Cate Blanchett and Kristin Wiig slated for release later this summer.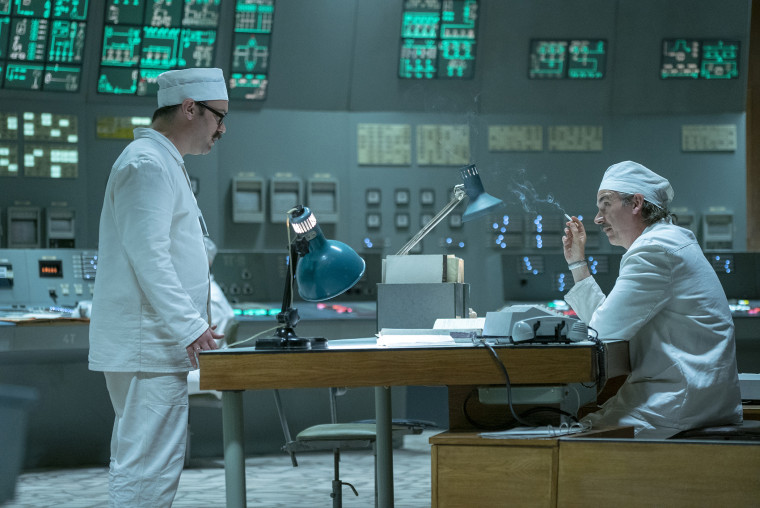 If you can't look away from 'Chernobyl,' read…
If you're looking to go even deeper than the show goes into what happened at Chernobyl (and perhaps more intriguingly, the gaslighting and the denial of scientific truths that sprung up around it) check out this beefy book, weighing in at over 550 pages.
This work, which took journalist Adam Higginbotham over a decade to research, draws on hundreds of hours of interviews with sources, and also brings in epistolary and unpublished works, along with documents that were formerly classified. It's not a breezy read (how could it be?), but it manages to stand as one of the most comprehensive and engaging examinations of this devastating event and how it changed the world.
For an even more heartbreaking read, see this brave and haunting book by Belarusian journalist Svetlana Alexievich, who scooped up the 2015 Nobel Prize in Literature.
The non-fiction work comprises the stories of numerous locals who lived through the explosions. Though bonded by the same tragedy, these voices fashion a multilayered chorus of experiences and perspectives that leaves the reader with a profound impression of how uniquely this disaster affected the people closest, and more philosophically, what it means to be a survivor.
Want more tips like these? NBC News BETTER is obsessed with finding easier, healthier and smarter ways to live. Sign up for our newsletter and follow us on Facebook, Twitter and Instagram.