When it comes to quick and easy eating, few ingredients stack up quite like boneless, skinless chicken breasts. This supermarket staple is simple to cook and can be prepped in such a wide variety of ways, that it's probably always on your weekly shopping list. You just know you're going to use it and even if you don't, chicken can easily be frozen for future meals. In fact, do your budget a favor and pick up a value pack of breasts to freeze in individual or family-size portions, so you always have a wallet-friendly dinner at the ready.
No doubt you have a few favorite chicken recipes in your back pocket, but considering the ease, affordability and versatility of boneless breasts, why not mix up your repertoire with a few fresh ideas? Here, chefs and food experts, including Giada De Laurentiis, Andrew Zimmern, Urvashi Pitre, Cassy Joy Garcia, Serena Wolf, Nik Sharma, Marge Perry and David Bonom share the chicken dishes they make over and over again. Their recipes show just how much you can do with simple chicken breasts, including grilling, roasting and stir-frying, plus how well this lean protein takes to different flavors. So, stock your fridge and freezer and get ready for some serious kitchen inspiration.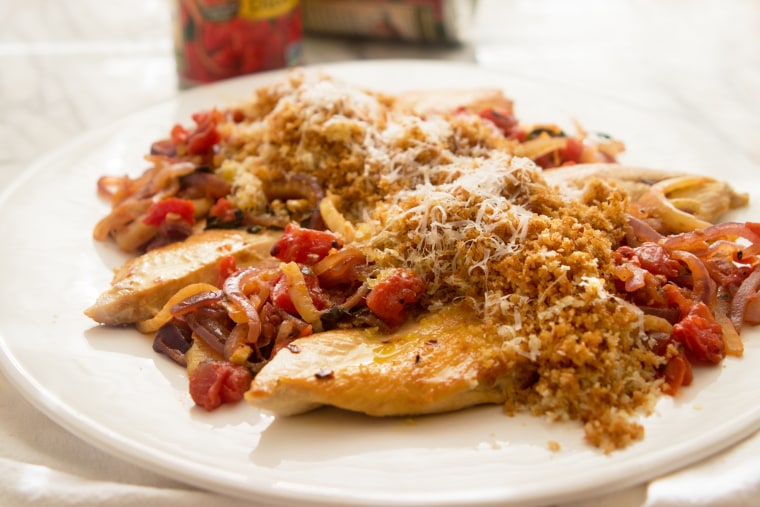 "This dish is easy to throw together on a weeknight with everything I always have in my kitchen: boneless, skinless chicken breasts, fennel, onion and canned tomatoes," says TV personality, cookbook author and restaurateur Giada De Laurentiis. It's a lighter — not to mention speedier — take on an Italian classic. "The breadcrumbs are still there for crunch, but by sprinkling them on top, the prep is even easier and cleaner," explains De Laurentiis.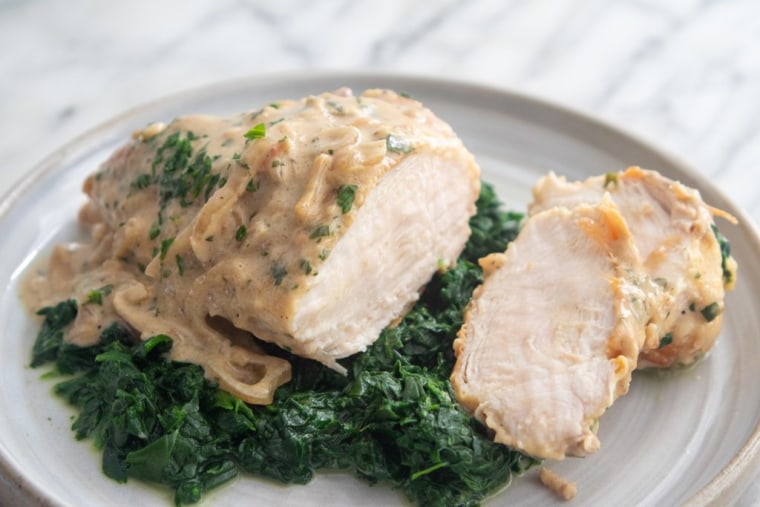 For another weeknight-friendly chicken dish, De Laurentiis looks to Tuscany. "These chicken breasts are simple yet delicious." Plus, most of the supporting ingredients are ones you likely have on hand and the recipe takes just 30 minutes from start to finish. Serving the chicken breasts over spinach "adds balance and makes them a complete meal," notes De Laurentiis. And if you have fresh spinach, feel free to use it in place of the frozen.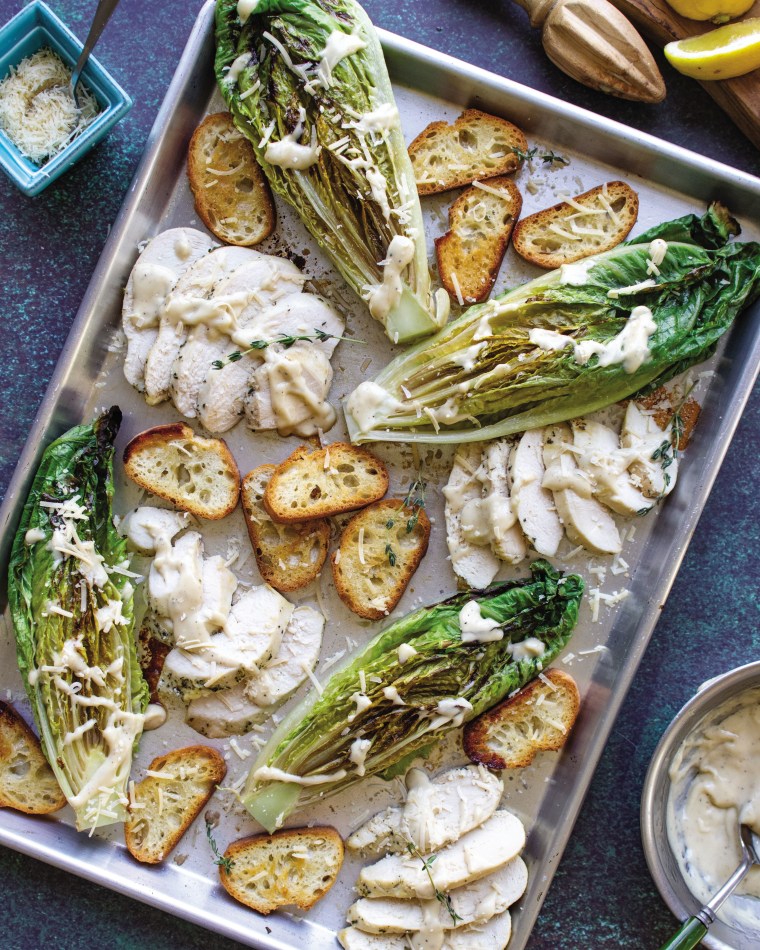 This quick, deconstructed salad, from Marge Perry and David Bonom's cookbook, "Hero Dinners: Complete One-Pan Meals That Save the Day" puts a new spin on a guaranteed crowd-pleaser. "Roasting boneless, skinless breasts to temperature results in juicy, tender chicken — and couldn't be simpler!" insists Perry. "The key is using an instant-read thermometer and cooking the chicken until it is safe but not overcooked and dry: 160°F." It's also essential to let the chicken rest. "If you were to slice the chicken right away, the juices would pour out onto the cutting board, which would result in drier, less tender chicken," explains Perry.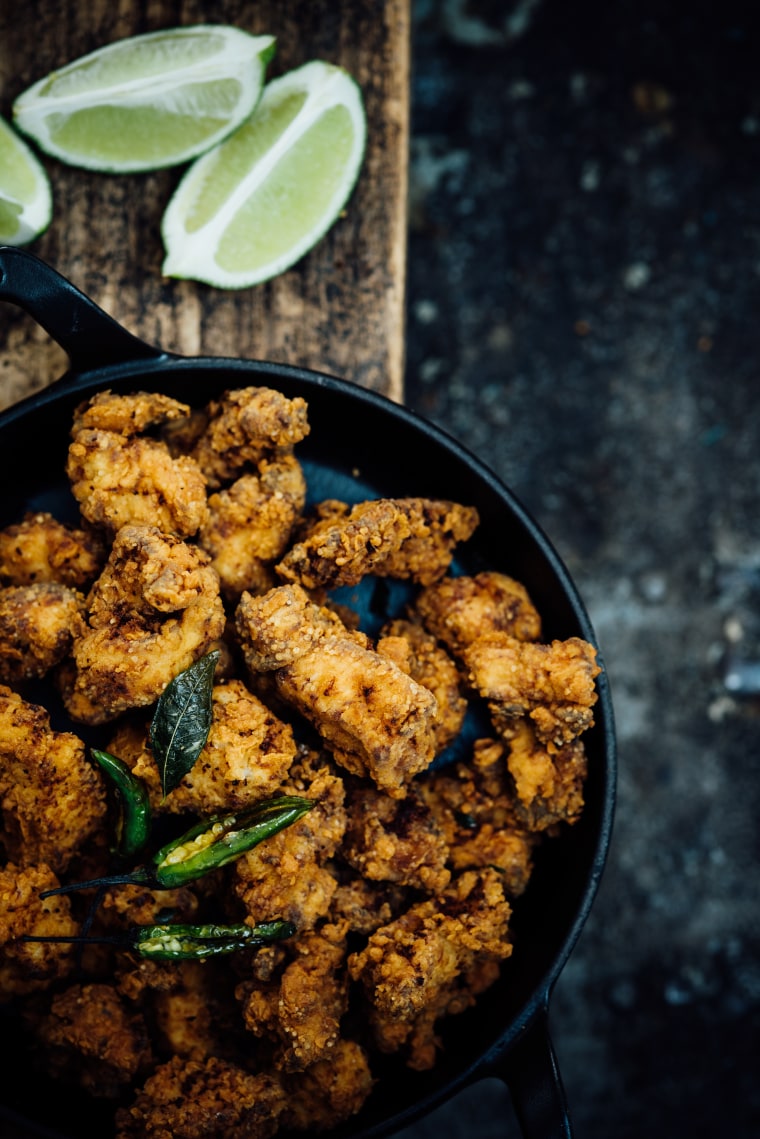 Seasoning chicken breasts with a marinade gives them "a whole new life," says Nik Sharma, the blogger behind A Brown Table and author of "Season: Big Flavors, Beautiful Food". Sharma combines buttermilk, lime juice, serrano chiles, scallions, ginger, garlic, curry leaves, cayenne, coriander, cardamom and cumin and recommends marinating for at least four hours and up to eight. His recipe is "a playful take on fried chicken with a big boost of flavors and a great way to introduce curry leaves to folks that are new to it." If you're nervous about frying, don't be. It's a lot easier to fry small chunks of chicken than whole, bone-in pieces and Sharma has two handy tips: Cut the chicken into equal size pieces so it cooks evenly and watch the temperature of the oil. Otherwise, there's nothing to it.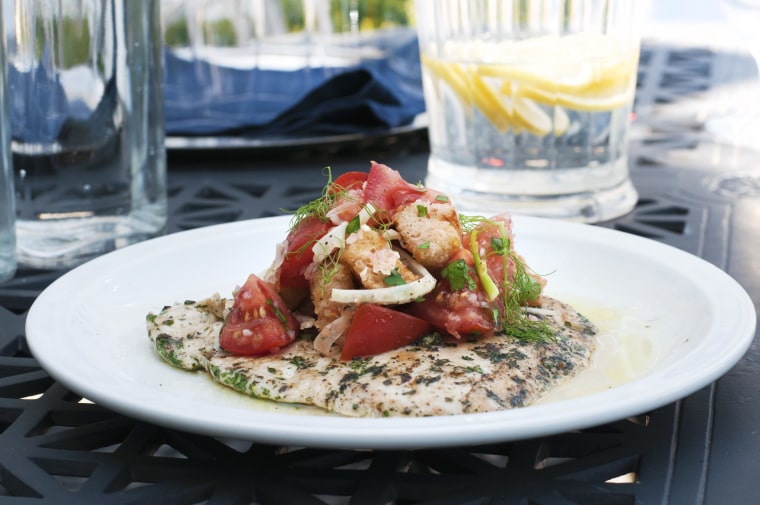 This speedy supper, from Andrew Zimmern, the James Beard Award-winning TV personality, chef, executive producer and host of Travel Channel's "Bizarre Foods", pairs grilled chicken with Panzanella, a traditional Italian bread salad. Zimmern seasons boneless, skinless chicken breasts with garlic, parsley and chives and then gently pounds them, so they can be quickly charred over high heat and will "look beautiful on the plate." Pounding also makes them tender enough for "fork only" eating. Zimmern's Panzanella features tomato, basil, fennel, and grapefruit, but he encourages you to improvise with what looks good at the farmers' market.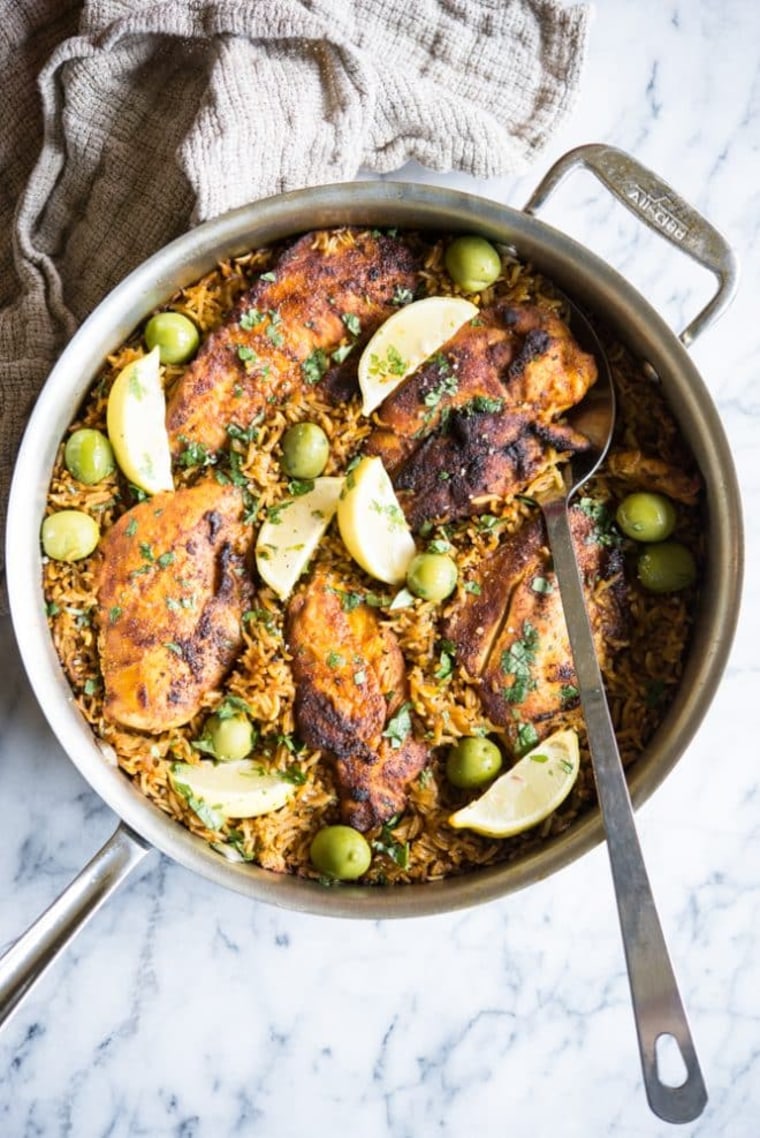 "I love the unique flavors of this dish and that it's so easy to pull together," says Cassy Joy Garcia, the blogger behind Fed + Fit and author of the cookbook, "Cook Once, Eat All Week: 26 Weeks of Gluten-Free, Affordable Meal Prep to Preserve Your Time & Sanity". Boneless, skinless breasts are generously seasoned with a blend of ginger, cumin, garlic, paprika and turmeric then seared in a hot pan. Next, rice is cooked in the same pan, so it picks up all that great Moroccan-inspired flair. Green olives, lemon wedges and chopped fresh cilantro add a little color and brightness to the final dish.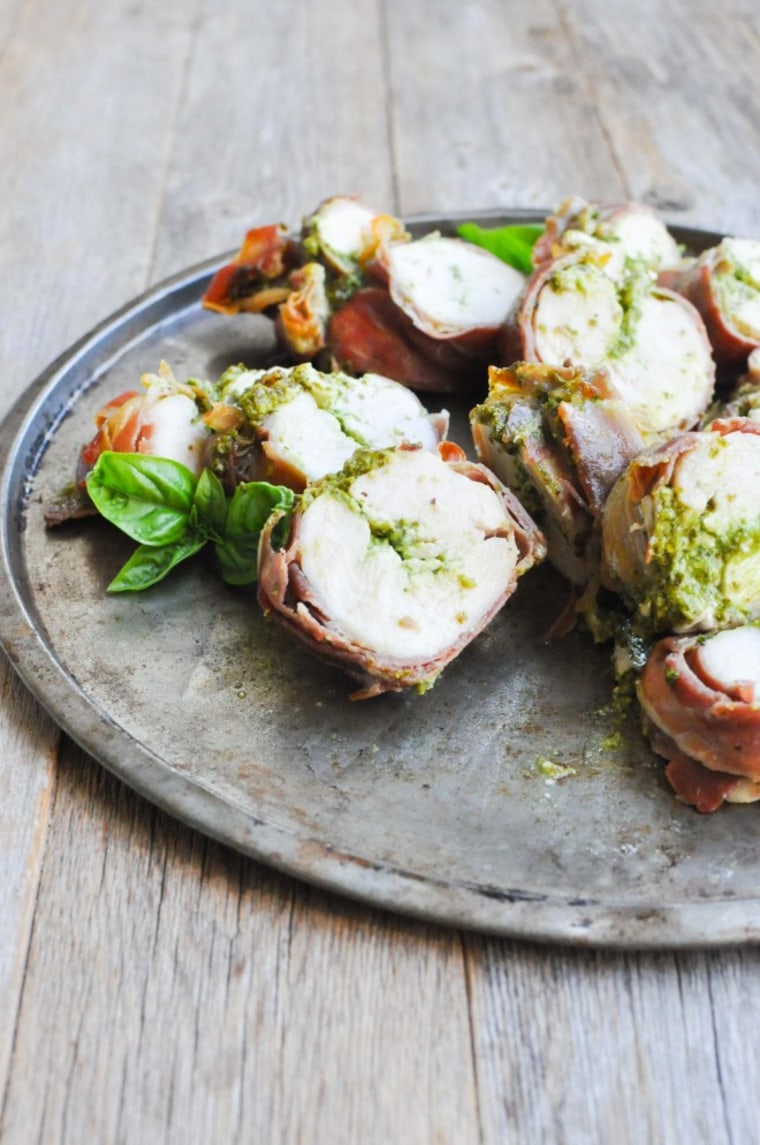 "Chicken is really easy to work with," insists Garcia, who pairs boneless breasts with homemade roasted garlic pesto and prosciutto. "The pesto and prosciutto offer wonderful flavor, bringing chicken from standard to really exciting," says Garcia. Plus, "it's an easy protein to prepare in advance, so you can enjoy it for several meals throughout the week." Garcia recommends pairing the chicken with simple roasted potatoes and a green salad for a complete feast.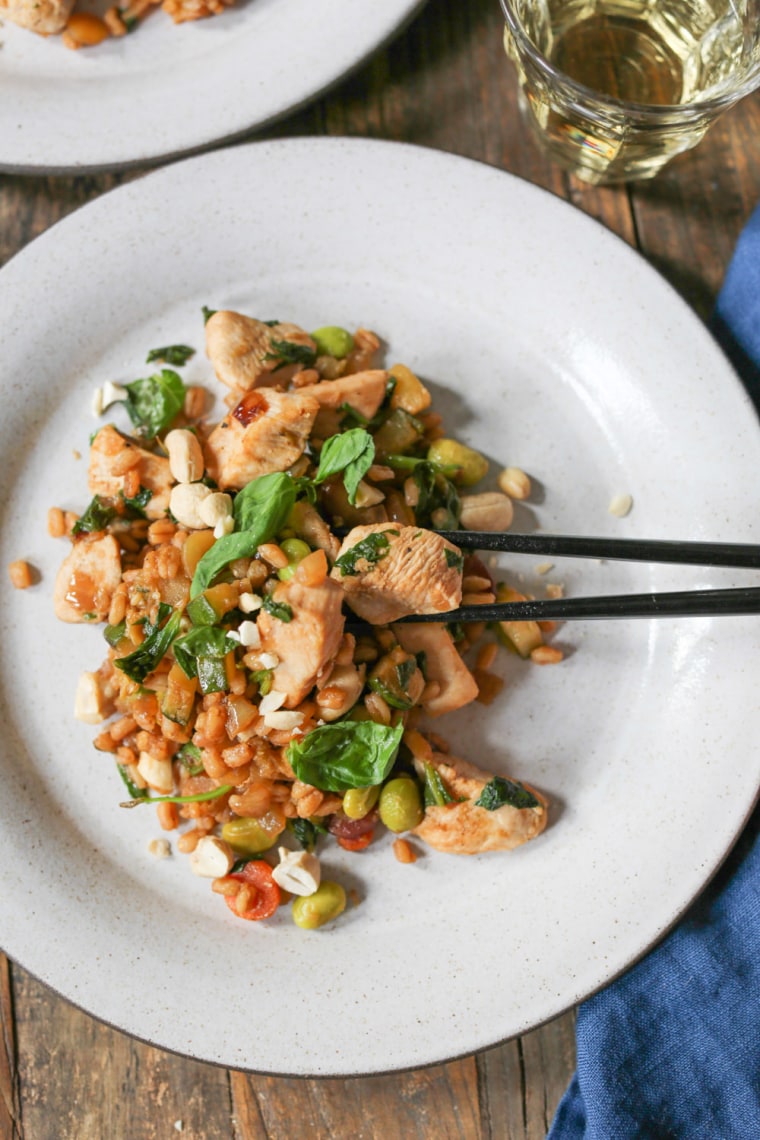 "Boneless, skinless chicken breasts get a bad rap for being dry and tasteless, but that's because most people overcook and under season the protein, says Serena Wolf, the blogger behind Domesticate Me and author of the upcoming "The Dude Diet Dinnertime: 125 Clean(ish) Recipes for Weeknight Winners and Fancypants Dinners". But, if you season the meat well — even just with salt and pepper —and stick to the suggested cooking time, this lean protein can't be beat. Sliced or diced breast meat is particularly good in stir-fries, because it cooks quickly and absorbs flavor so well, explains Wolf. To guarantee the chicken stays juicy, Wolf cooks it on its own then adds it back to the pan after the other ingredients are ready.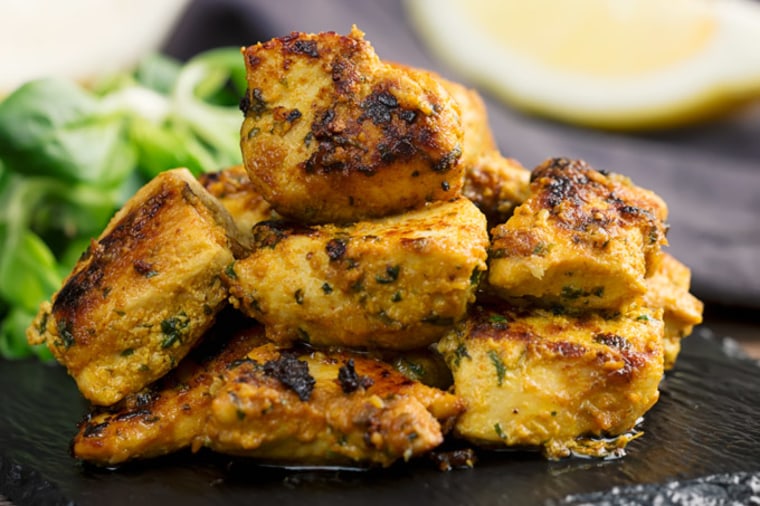 For her couldn't-be-simpler Indian Chicken Tikka Bites, Urvashi Pitre, the blogger behind Two Sleevers and the author of "Keto Fat Bombs, Sweet & Treats: Over 100 Recipes and Ideas for Low-Carb Breads, Cakes, Cookies and More", uses a marinade of yogurt, garlic, ginger and spices to tenderize and flavor the meat. "You can cook the chicken quickly, but still have a tender little mouthful of spicy goodness," says Pitre. Her other trick is to cook the chicken in ghee, which is clarified butter. It has a higher smoke point than regular butter, so you can use high heat to sear the chicken. Ghee can be purchased at many supermarkets, or you can make your own in less than 20 minutes with Pitre's easy recipe.
MORE RECIPE IDEAS
Want more tips like these? NBC News BETTER is obsessed with finding easier, healthier and smarter ways to live. Sign up for our newsletter and follow us on Facebook, Twitter and Instagram.