As recently as a month ago, there were many of us who felt like we had to be better at making time for family meals. I think that's been taken care of.
But we miss our friends and other family members that we don't live with. Why not virtually invite them to Sunday supper? Use Zoom or FaceTime or another remote conferencing platform, set a time, and (an exception to the hard and fast everyday rule) set up a screen so you can all see it, and you can all be seen. Maybe coordinate a menu with your dinnermates so that you are all serving the same thing.
Here's my reality — I've been in New York by myself for three weeks. I stayed to volunteer at City Harvest, the city's largest food rescue hunger relief organization, where I have been a board member for many years. So, we've been having dinner together on Zoom most nights. I can say with certainty that my family has cooked more in the past three weeks with me away than they have cooked in their collective lifetimes. I am so excited to see them and roll up my sleeves in the kitchen again. One week to go.
This is what they'll be making on Sunday: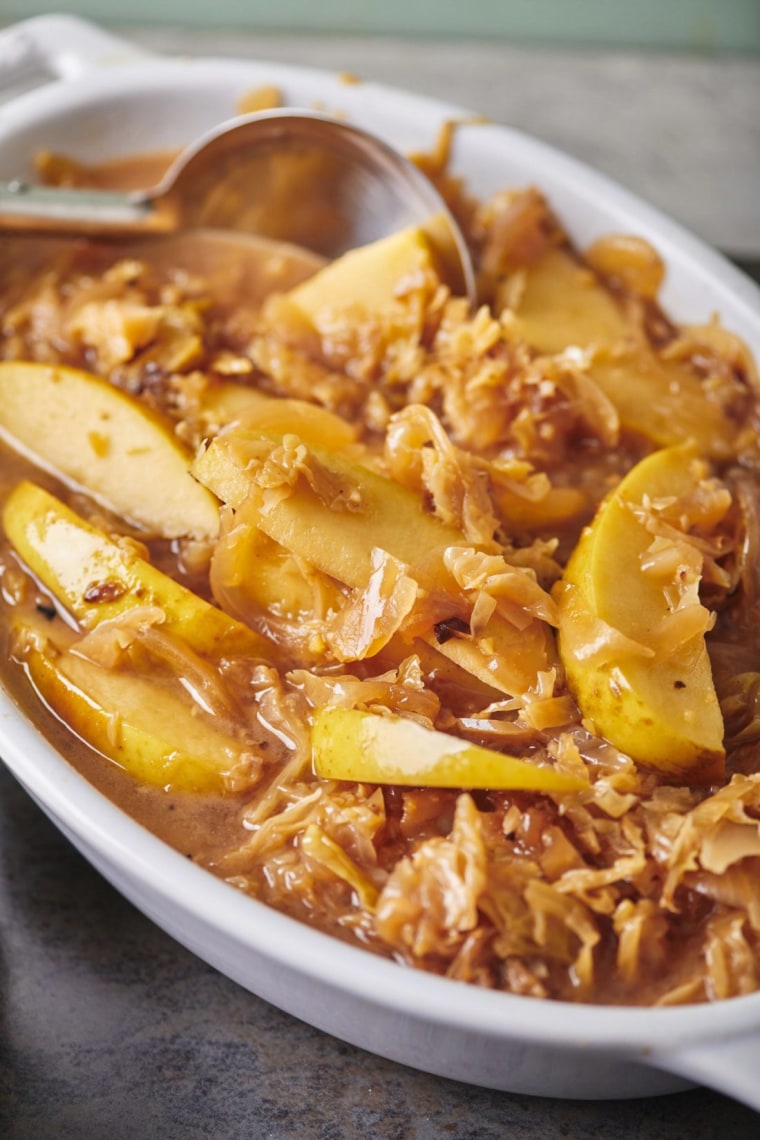 This dish is inexpensive and it's also really easy to make. It's kind of autumnal, but it's also just straight on comfort food, and while there is still a chill in the air, I think this is what we need right now.
You can use any apples you like, from Golden Delicious to Empire to Fuji. You add the apples towards the end of the cooking process, so they get nicely softened and both lend flavor to and absorb flavor from the rest of the dish, but don't become mushy.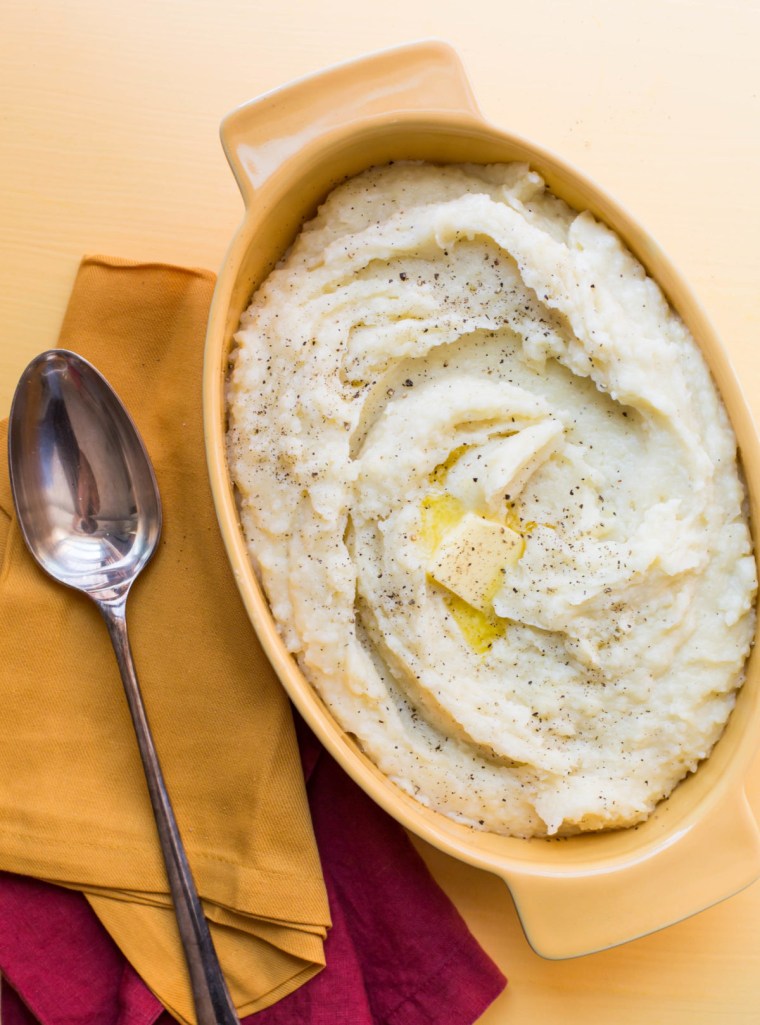 The addition of roasted garlic gives sweet potatoes a very savory twist. If you haven't ever tried making roasted garlic, just do that today. Stupidly, stupidly easy. And such a simple way to change up the flavor of everything from garlic bread to sauces to marinades.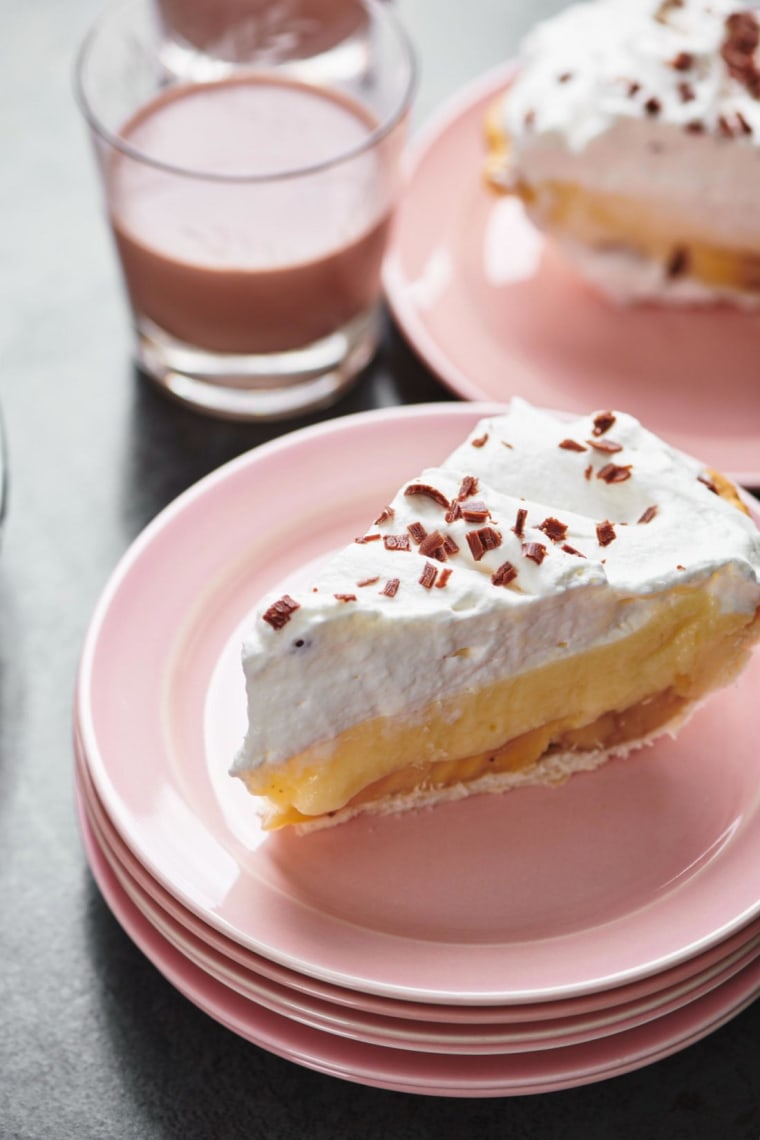 This is one of the most comforting pies I know. A flaky crust is lined with sliced bananas, then a simple sweet custard is spooned over the top. The whole shebang is covered with swells of whipped cream, and then — if you like — some curls of chocolate. Now that's a nice way to get ready to start a new week.
More family dinner ideas
Want more tips like these? NBC News BETTER is obsessed with finding easier, healthier and smarter ways to live. Sign up for our newsletter and follow us on Facebook, Twitter and Instagram.