Porsche will replace the engines in all of its current model year 911 GT3 sports cars and has told owners to stop driving the cars because they could catch fire, the Volkswagen AG unit said Tuesday.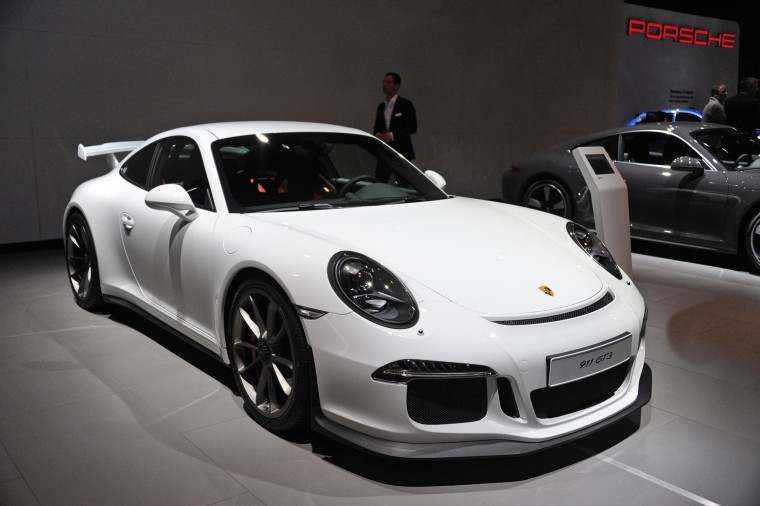 Last month, Porsche said it was recalling all 785 of the model year 2014 911 GT3 cars because of the fire risk.
The action was taken after Porsche said it investigated two engine fires in which a loosened fastener caused oil to leak, which then caught fire. In the two fires, in Italy and in Switzerland, no one was injured, a Porsche official said.
Porsche, based in Stuttgart, Germany, is cooperating with U.S. regulators in the recall and engine replacements, and is in touch with each customer who owns one of the affected vehicles, the Porsche official said.
Porsche did not say how much it will cost to replace the 785 engines. The new engines will have "optimized fasteners," the company said.
The GT3 is the sportiest of the 16 variants of the Porsche 911 sold in the U.S. market. The GT3 is often driven by their owners on race tracks.
Of the 785 GT3 models that will have engines replaced, about 400 were shipped to the United States, and about half of those have been sold, a Porsche official said.
Other 911 models and variants are not affected.
The two-seat sports car has a base price of about $131,000 in the United States and about 137,000 euros ($191,000) in Europe.
-Reuters