PARIS - Renault said on Tuesday it planned a software upgrade to cut nitrogen oxide pollution from its diesel engines, which have come under fire for their relatively high emissions in the wake of the Volkswagen test-rigging scandal.
Following VW's exposure last September for using software "defeat devices" to cheat U.S. regulatory tests, the French carmaker has drawn public and investor scrutiny over its own emissions performance.
As of Monday's market close, Renault shares had fallen 14 percent since the Jan. 14 disclosure that investigators raided its offices this month over suspicions of emissions fraud - since roundly denied by company and government officials. On Tuesday, the stock was up 1.8 percent at 75.50 euros ($82.20 U.S.).
Besides VW's outright cheating, the diesel scandal has heightened awareness of real-world nitrogen oxide (NOx) emissions by the broader auto industry far exceeding those measured in flawed European regulatory tests - with Renault often cited by campaigners as among the worst offenders.
German green group DUH said in November that Renault's popular Espace minivan had released NOx emissions 25 times over EU limits during a Swiss study using driving styles that are more realistic than the EU test cycle.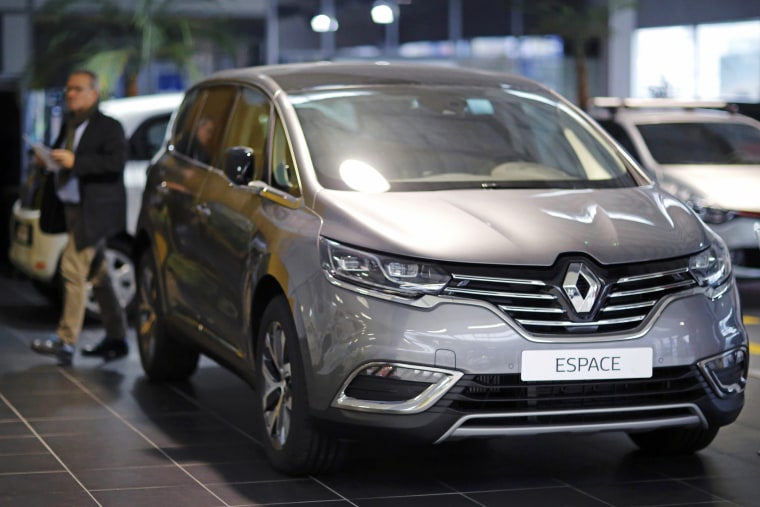 "We agree that our position is not satisfactory," Renault Chief Competitive Officer Thierry Bollore told reporters at the company's headquarters west of Paris, while disputing many of the reported measurements. "We are the first ones to admit that we have room for improvement."
Testing by a French government-led commission established after the VW scandal has also found relatively high NOx emissions from Renault models, members have said.
The French carmaker will detail the planned adjustments in March for vehicles with the latest Euro 6 generation of diesels, Bollore told reporters, and begin offering voluntary engine checks to owners four months later.
Safety Watchlist Finds Stalling Complaints About Fixed GM Cars
Based on current production levels, the approximate number of vehicles eligible for checks could approach 700,000, Renault said, but the total ultimately affected and brought in to dealerships is bound to be much lower. No firm estimates have yet been made, the company added. Software tweaks can be "flashed" to a vehicle during a routine oil change or servicing visit, at minimal extra cost.
Bollore, second-in-command to Chief Executive Carlos Ghosn, had already announced last month that Renault was stepping up investment to improve its NOx emissions performance.
The carmaker has earmarked 50 million euros ($54 million) to upgrade its current diesels, while accelerating the 1.2 billion euro development of their next generation - dubbed Euro 6D - from five years to three.
Renault's relatively poor record on NOx - blamed for a host of respiratory illnesses - contrasts sharply with its achievements in developing diesel and gasoline engines that achieve industry-leading levels of fuel economy, and accompanying low carbon dioxide emissions.
Separately, Renault confirmed on Tuesday it was recalling more than 15,000 diesel versions of its Captur mini-SUV to correct an engine processor fault that disabled its exhaust after-treatment system, causing NOx levels to soar.
Obama Administration Unveils $4B Plan to Jump-Start Self-Driving Cars
The recall, announced by French Environment Minister Segolene Royal earlier in the day, was launched in November in response to problems detected last July, Bollore said.
The official commission established by Royal is currently testing 100 car models from all major automotive brands to compare on-the-road emissions with regulatory test-bench scores as it looks for any evidence of more widespread test rigging.