CHATTANOOGA, Tennessee — In a stunning defeat that could accelerate the decades-long decline of the United Auto Workers, employees voted against union representation at Volkswagen AG's Chattanooga, Tennessee, plant, a factory seen as organized labor's best chance to expand in the U.S. South.
An official overseeing the vote, retired judge Sam Payne, said that a majority had voted against UAW representation by 712 to 626.
The plant's workers voted by paper ballot over the past three days, with individual votes hand-counted after the election closed at 8:30 pm ET on Friday.
The loss could further dent the prestige of the UAW, whose membership has plummeted 75 percent since 1979 and now stands at just under 400,000.
It also is likely to reinforce the widely held notion that the UAW cannot make significant inroads in a region that historically has been steadfastly against organized labor and where all foreign-owned assembly plants employ nonunion workers.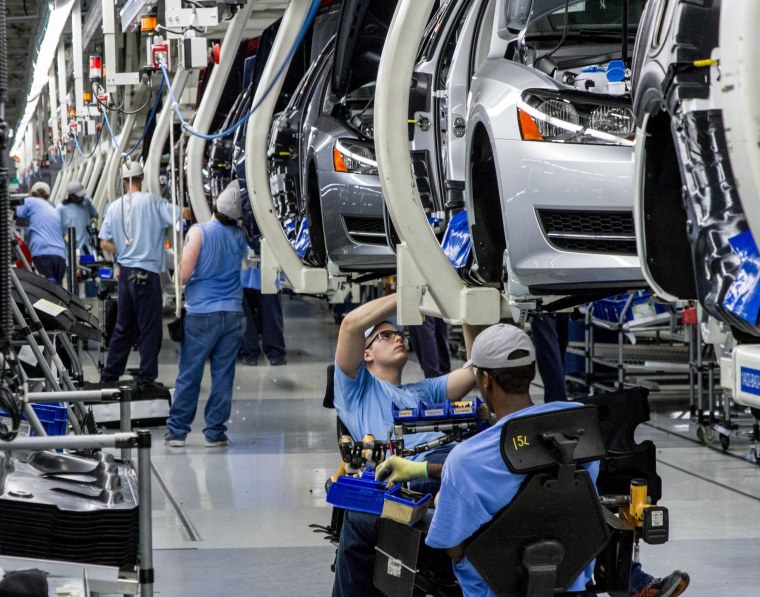 The vote faced fierce resistance from local Republican politicians and national conservative groups who warned that a UAW victory could hurt economic growth in Tennessee. While voting was under way on Wednesday, Republican U.S. Senator Bob Corker said VW would announce new investment in the plant if the UAW lost the secret ballot.
President Barack Obama waded into the discussion on Friday, accusing Republican politicians who oppose unionization of being more concerned about German shareholders than U.S. workers.
For VW, the stakes also are high. The German automaker invested $1 billion in the Chattanooga plant, which began building Passat mid-size sedans in April 2011, after being awarded more than $577 million in state and local incentives.
VW executives have said a new seven-passenger crossover vehicle, due in 2016 and known internally as CrossBlue, could be built at either Chattanooga or Mexico.
An announcement on where the vehicle will be produced could come as early as next week, VW sources said.
— Reuters