The Geneva Motor Show has a history of throwing curve balls, and this year is no exception, with luxury brands rolling out sporty high-performance vehicles — some of which are hybrid or powered by batteries.
Everywhere you turn at the biggest European automotive event of the season, manufacturers are upping the ante, starting with mainstream brands like Toyota and its Korean rival Kia — which rolled out a sporty new version of its little Rio.
At the upper end, horsepower numbers are pushing extremes. Ferrari's 488 Pista boasts the brand's most powerful V-8 ever, the 711 hp supercar capable of hitting 211 mph. Mercedes's high-performance AMG brand revealed a four-door version of its own GT coupe, here offered in fast, faster, and fastest versions making up to 630 hp and topping out at 194 mph.
Not to be outdone, American specialty maker Hennessey Performance rolled into Geneva with its new Venom F5, a 1,600 hp "hypercar" expected to soon capture the world speed record for a production car, topping 300 mph. But in terms of raw muscle, even the Venom will have to cede the crown to little-known Rimac, whose latest model, the Concept Two, can pump out a neck-snapping 2,000 hp.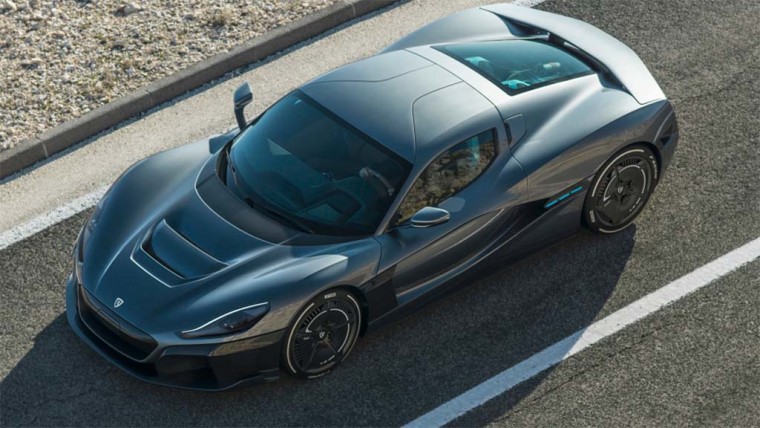 It's not just that Rimac has toppled traditional performance kings like Porsche or Ferrari, nor even the fact that the car maker is based in Croatia, a country not on anyone's automotive radar until recently. The big surprise is that the Concept Two is powered by electric motors drawing power from a lithium-ion battery pack.
If the words electric vehicle make you think of slow and stodgy models like the Ford Focus EV or Nissan Leaf, this year's Geneva Motor Show will come as a revelation.
While Rimac's numbers may be difficult to beat, there are plenty of performance electric vehicles on display. Porsche's Mission E Cross Turismo makes 600 hp, about 40 more than the also new 911 GT3, with the battery car concept shooting to 60 in 3.5 seconds. While officially a concept, "The Mission E Cross Turismo is an expression of how we envision the all-electric future," hinted Porsche AG CEO Oliver Blume, all but confirming it will soon join the German maker's first battery car, the Mission E Coupe due out next year.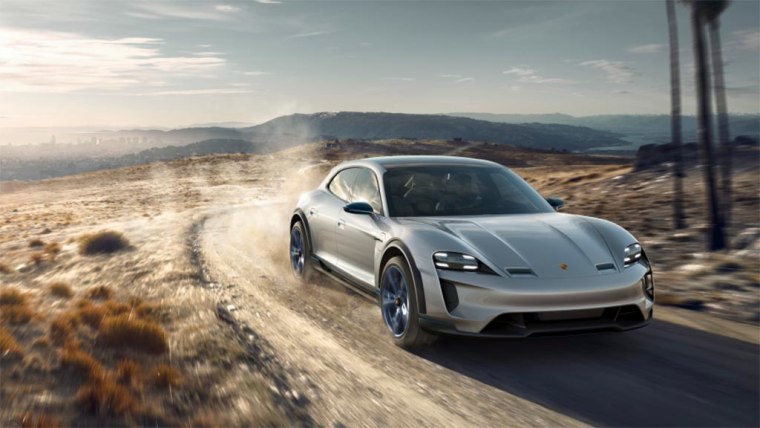 Aston Martin's Lagonda Vision Concept previews two production models the British marque plans to introduce by 2023 under the long-dormant Lagonda nameplate. The badge on the concept's nose tells you something is different. The oversized "O" in Lag0nda is actually a zero, and Aston CEO Andy Palmer suggested the reborn Lagonda will offer only zero-emissions vehicles.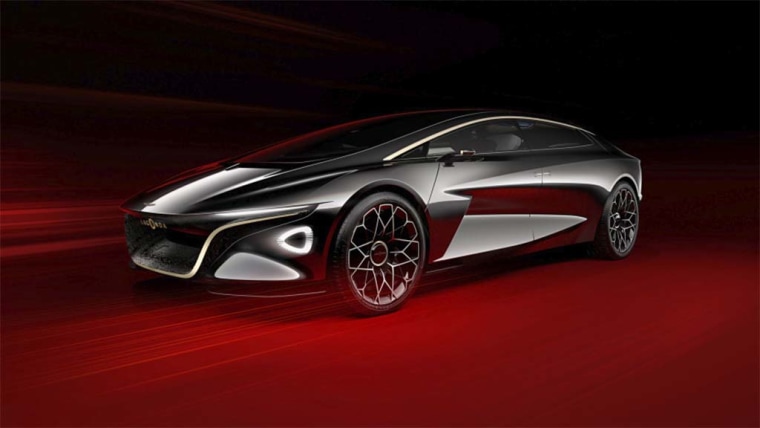 Even seemingly conventional vehicles are getting into the battery act. One of the three Mercedes-AMG GT Four-Door variants adopts a hybrid drivetrain, and Bentley introduced a new plug-in version of its massive Bentayga sport-utility vehicle.
Going electric is going to be critical, industry officials and analysts agree, if car makers are going to continue to meet consumer demand for ever more powerful products, as well as the ongoing shift from conventional passenger cars to SUVs and crossover-utility vehicles.
China, now the world's largest auto market, rolled out strict new emissions rules late last year requiring a sharp increase in zero-emissions vehicles — and it may ban internal combustion-powered models entirely. Norway and India have already begun phasing out gas and diesel vehicles, and France, Britain and even Germany are considering similar rules — as is California, one of the world's largest markets for luxury and performance automobiles. Paris and London are also considering bans in their city centers.
The good news is that battery technology is progressing faster than expected. Prices are falling, range is increasing, and charging times are speeding up. Porsche is looking at well over 300 miles for the Mission E while new charging technology could all but "refill" its batteries in 20 minutes.
That said, sales of electrified vehicles still haven't made much of a dent in the global market, so manufacturers are hoping that events like the Geneva Motor Show will start to charge up potential buyers.