Incarceration is big business, but a shift in the political winds could dampen what has been a meteoric rise in the private prison industry.
On Monday, President Barack Obama implemented changes in federal hiring processes to make it easier for convicted criminals to get a job after serving their time, and was expected to announce additional criminal justice reforms. These efforts come on the heels of the Department of Justice releasing some 6,000 federal prisoners and rollbacks of some of the tough minimum sentencing laws that were put into place a generation ago, particularly for nonviolent drug offenses.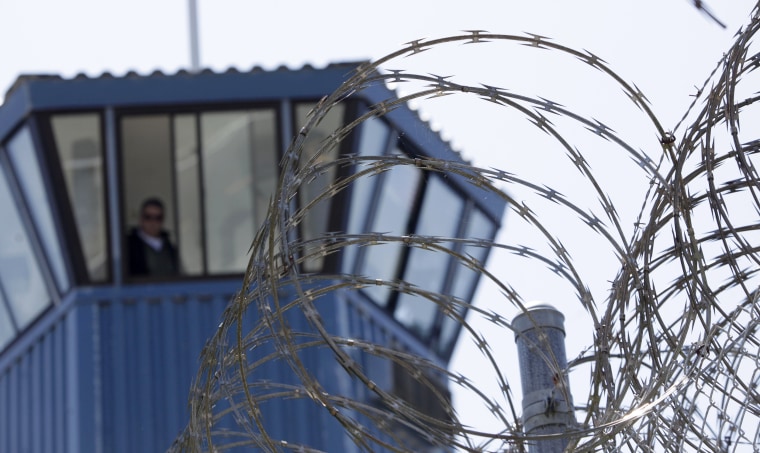 The scope of the corrections infrastructure in this country is nearly unmatched. Although persistent problems with overcrowding are likely to insulate private operators in the near term, a lot of money is at stake if lawmakers in both political parties continue to turn away from policies of mass incarceration.
Obama Bans Hiring Bias Against Ex-Cons Seeking Federal Jobs
Here is a look at American incarceration, by the numbers:
The United States locks up a lot of people. Our prison population rate of roughly 700 per 100,000 is the second-highest of 222 countries tracked by the Institute for Criminal Policy Research.
At the end of 2013, roughly 6.9 million adults — 2.8 percent of the population — were under some kind of "correctional supervision,"according to the Bureau of Justice Statistics (BJS). About 70 percent of these are on either parole or probation, with the remaining 2.3 million in local jails or state or federal prisons. ("Prison" and "jail" are often used interchangeably, but they're not the same; jails are managed at the municipal level and intended for short-term incarceration, while prisons are managed at the federal and state level and house inmates for the duration of what are usually lengthier sentences.)

As of 2013, 37 percent of male inmates in state or federal prisons were black, 32 percent white and 22 percent Hispanic,

according to the BJS

. (Whites make up about 77 percent of the total U.S. population, compared to 13 percent for blacks and 17 percent for Hispanic or Latino,

according to the Census

.)

Nearly 20 percent of federal prisoners and 7 percent of state prisoners – or 8 percent of the overall total -- were held in private correctional facilities at the end of 2013, according to the BJS.
Private correctional facilities were a $4.8 billion industry last year, with profits of $629 million, according to market research firm IBISWorld.
IBISWorld estimated that the two biggest players in the market, Corrections Corp. of America and The GEO Group Inc., hold roughly 37 percent and 28 percent, respectively, of the industry's market share, although the industry includes nearly 400 companies (most of them much smaller) in total.
The most recent annual reports from CCA and GEO showed annual revenues of $1.6 billion and $1.7 billion, respectively. The two companies spent a combined $8.7 million on lobbying efforts from 2010 through 2015, according to data from OpenSecrets.org.
GEO also operates correctional facilities in a number of countries overseas; its last annual report said that roughly two-thirds of its revenue comes from corrections and detention in the United States.
According to CCA, the number of people incarcerated in private facilities has risen rapidly. CCA said that since the end of 2000, the number of federal inmates in private facilities jumped by 165 percent, while the number of state inmates went up by 22 percent.