Brits will soon be able to dine in the buff at a new all-naked restaurant where the waitstaff and clientele will wear nothing but their birthday suits. Opening in June, London's Bunyadi restaurant expands the concept of "natural" to include "au naturel," offering stripped-down decor, lighting, menu items — and patrons.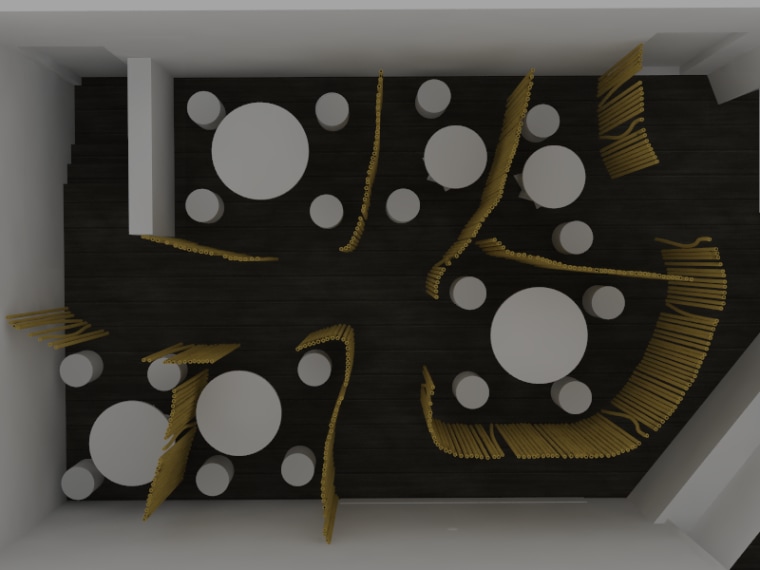 "The idea is to experience true liberation," said founder Seb Lyall in a press release announcing the venture. "People should get the chance to enjoy and experience a night out without any impurities: no chemicals, no artificial colors, no electricity, no gas, no phone and even no clothes if they wish to."
Named after a Hindi word that means "natural" or "basic," the 42-seat restaurant will offer separate sections to shield the nudes from the prudes. Guests who wish to go naked can disrobe in a dressing room, or wear a gown that can be easily slipped off if they start to feel cheeky.
According to the website, for around $100 each, guests will enjoy "wood-flame-grilled meals served on handmade clay crockery and edible cutlery, in a space void of the industrialized-world's modern trappings. They will dine under a canopy of candle lights, creatively partitioned with bamboo and wicker, as they recline on wood-hewn furniture."
Dripping candles, bare flames, and wicker seating might not seem the friendliest climate for naked dining, but so far it's bottoms up for Britain: the wait list has already topped 11,000 people.