Don't expect "Game of Thrones" to get cheaper after the AT&T-Time Warner deal.
In fact, in many ways it's hard to say what the proposed mega-merger might mean for consumers — because it isn't for consumers.
"This is not about consumer benefits," Rich Greenfield, a media analyst at BTIG Research, told NBC News by phone. "This is about AT&T diversifying its business."
The deal, announced on Saturday, would be a fusing of content and delivery. AT&T, the nation's largest wireless carrier and an owner of satellite TV service after its acquisition of DirecTV last year, would get direct access to Time Warner's film and cable properties, including HBO and its hit show Game of Thrones; CNN; Warner Brothers and its DC Comics subsidiary, home to the Batman and Superman franchises.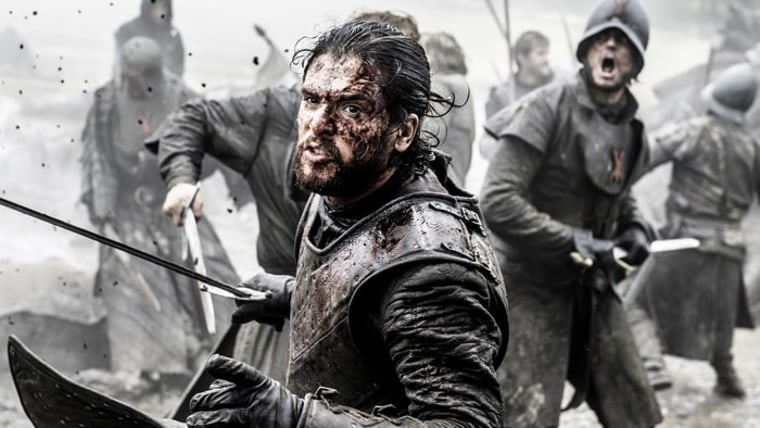 It's almost a throwback to when the film studios owned the movie theaters. Except the film studio makes 55-minute epic fantasy TV segments and the movie theater is now your iPad.
AT&T's CEO Randall Stephenson suggested in a CNBC interview that his company will be better able to give Time Warner and advertisers data on what customers are watching. He also said it will spur his company's development of high-speed wireless networks that might some day compete with legacy cable providers in delivering video content.
The deal has drawn comparisons to Comcast's acquisition of NBC News's parent company, NBC Universal.
"I think if you look at the Comcast and NBC transaction you'd be hard pressed to see prices go down or go up less than at other cable companies. I don't think vertical integration leads to lower prices," said Greenfield.
The deal is also sure to draw regulatory scrutiny — but may have a shot since the two companies don't compete in the same business areas.
Stephenson told CNBC on Monday that the mega-deal to buy Time Warner is a "pure vertical integration."
As is typical in these arrangements, the companies may be forced to sell off some assets in order to get approved. AT&T would likely also have to agree to certain limits on using its power to block or thwart content from rival distributors and studios with slower speeds or higher prices.
In midday trading, Wall Street showed skepticism about the deal, with Time Warner shares down 20 percent from the offer price as investors hedged their bets on regulatory interference.
But not everyone is convinced the proposed merger would be easily scuttled — or necessarily bad for the consumer.
"Acquiring Time Warner's premium content will make AT&T's upcoming DirecTV Now streaming service more attractive to cable cord-cutters. That means more and better choices for consumers," wrote management consultant Steve Tobak.
"The deal does not give AT&T an unfair competitive advantage that would allow the telecom giant to raise prices or restrict trade — key requirements to triggering the Sherman Antitrust Act."
The deal isn't expected to be finalized until the end of 2017.