Department stores across the country are paying the price for underestimating Amazon this holiday season.
Macy's and Kohl's both reported lower-than-expected sales during the all-important end-of-year retail period, and announced a spate of store closures that will lead to thousands of lost jobs. Sears has even been reduced to selling off one of its iconic brands after a double-digit sales slide.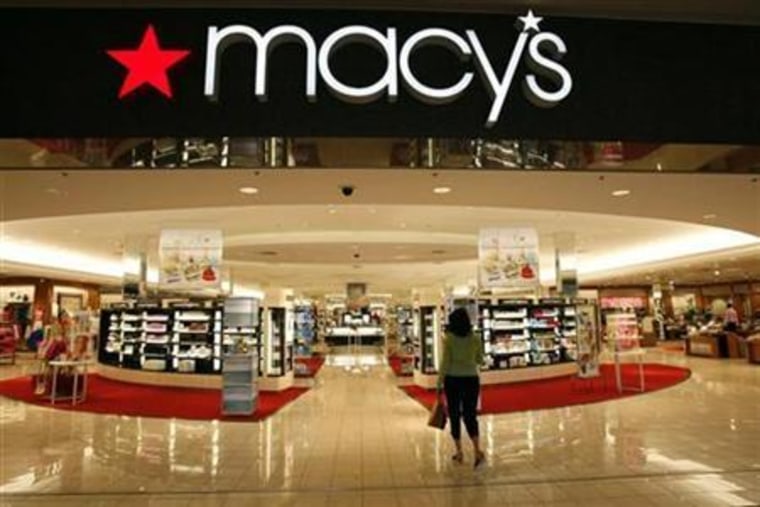 Industry observers blame online competition, as well as department store brands' own shortfalls in adapting to a fundamental shift in consumer behavior.
"For both retailers, the consistent themes of the shortfalls are weak traffic between Black Friday and Christmas," Goldman Sachs analyst Lindsay Drucker Mann wrote in a research note addressing the bad news from Macy's and Kohl's, which drove both companies' stock prices lower by double-digit percentages by midday Thursday.
Also on Thursday, Sears Holdings announced that it would sell off its Craftsman tools brand — considered one of the struggling company's prize assets — to Stanley Black & Decker for $775 million, and said sales at Sears and Kmart stores slid as much as 13 percent during the holidays.
Amazon Takes the Prize
Many point a finger at Amazon. The company, which reports quarterly results at the end of the month, characterized this holiday season as the "best-ever" in a press release issued two days after Christmas.
"[Amazon] may well have walked away with almost all the growth in e-commerce again, as well as taking share from brick and mortar stores," Jan Dawson, chief analyst at Jackdaw Research, said via email. "Traditional retail definitely continues to struggle in the face of stronger e-commerce sales."
According to data from Adobe, stores raked in a collective $91.7 billion in online sales during November and December, an 11 percent increase from the previous year and $115 million higher than Adobe had predicted.
Related: Online Sales Hit a Record $91.7 Billion Over the Holiday Period
Department stores failed to adapt quickly enough to the online shopping boom in general — and underestimated the threat posed by Amazon in particular.
"Consumers are shopping in different ways and in different channels. It's happening so rapidly that they are losing share on the whole," said Liz Dunn, founder and CEO of Talmage Advisors. "That's likely going to continue — they've been market share losers for 15, 20 years," she said. "There's a hastening of the pace now because of the growth in e-commerce."
Too Late for Catch-Up
By the time many traditional department stores grasped the idea that customers wanted the same items in stores and online, at the same prices, their pure-play online competitors were moving on to sophisticated algorithm-based upselling and fostering a dialogue with shoppers by encouraging online reviews and continued contact via email or apps.
"Omnichannel is old and obsolete… Now we have to move on," said Marshal Cohen, chief industry analyst at the NPD Group. "What they have to do is sell before, during, and after the transaction," he said.
Instead, too many simply focused on pricing, which Dunn called a "race to the bottom." Primed not to pay full price, consumers held out for sales and price-checked items before purchase as a matter of course — which put traditional department stores at a disadvantage.
Related: Check This List to See if Your Local Sears, Kmart, or Macy's is Closing
"Customers shopped smart, which contributed to margin pressure," Stifel, Nicolaus & Co. analyst Richard Jaffe said in a research note.
"It's becoming increasingly clear that Amazon has built all kinds of very strong differentiators across logistics, brand, selection, and more that are making it very tough for others to compete on level footing," Dawson said.
Out of Touch
Shoppers this year also were less interested in clothes and accessories like handbags and watches — key department store categories. "The hot products this year weren't traditional items that the department stores carry," Cohen said.
Even relying on aggressive promotions didn't do department stores any favors, since that often came at the expense of product differentiation, brand loyalty and the in-store experience.
"The consumer is looking for more interesting, more compelling assortments," Dunn said. "They're not so interested in just shopping based on price, to the extent they're looking for an in-store experience." If customers are going to bother going to a brick-and-mortar store today, they want special products and customized service.
"There's not as much of an emphasis on the strength of the product, the quality of the service," she said. "The overall trend of department stores losing market share… is going to continue."