Watching Netflix just got way classier.
The world's largest video streaming service, Netflix, announced a new partnership today with movie chain iPic Entertainment that will bring new Netflix movies to local cinemas across the country.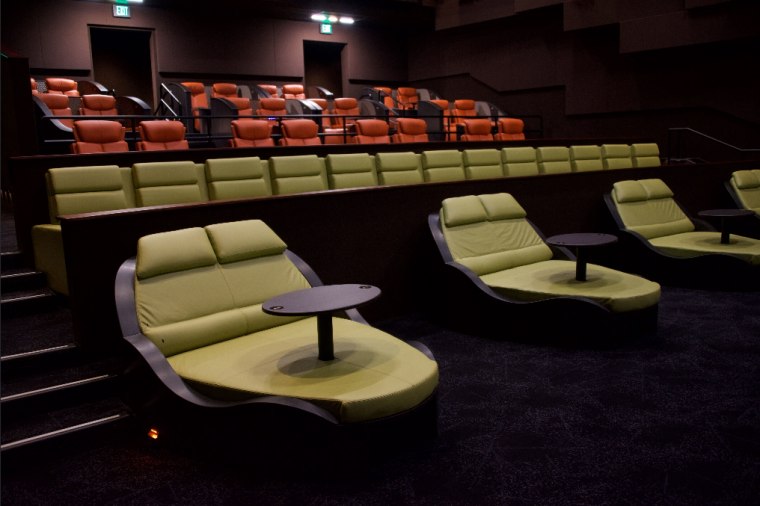 And the theaters showing the Netflix movies are anything but ordinary.
Premium customers can enjoy first-class style seats that recline into flat beds, five star food and dining, and unlimited free popcorn.
The movie theater chain, iPic, operates 15 locations across the country, including New York, Los Angeles, Houston, and Austin.
The move comes as movie theaters have been in a rapid decline over the past 10 years. Ticket sales are on pace to be down in 2016 from 1.2 million to 1 million from 1995, according to analysts.
So to reverse the downward trend, movie theaters have begun rolling out the red carpet. These theaters are betting that it will take more than just 3-D glasses to bring movie goers back, and have focused on upgrading the experience.
IMAX Shift in Brooklyn, New York, has debuted a group cycling studio in front of a large IMAX projection screen, giving the rider a cinematic experience while working out.
The Harkins Movie Theater chain introduced day care centers at their theaters, to help busy parents get some relaxation time while their children are watched after.
"We are very excited to announce this significant game changer for consumers and fans, paving way for a new frontier in shared experience viewing of Netflix entertainment," says Hamid Hashemi, President and CEO of iPic Entertainment.
Netflix's new film "The Siege of Jadotville" starring Jamie Dornan (Fifty Shades of Grey) will be the first to debut on the big screen.