The maker of Four Loko has agreed with 20 U.S. state attorneys general and the city of San Francisco to a series of reforms to resolve allegations that it improperly marketed flavored malt beverages to young people and encouraged alcohol abuse.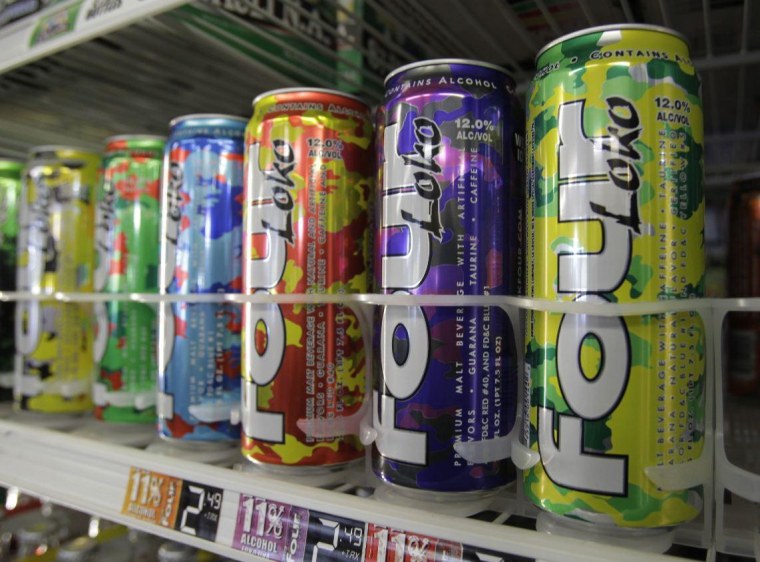 Phusion Projects LLC, which is based in Chicago, agreed not to sell caffeinated alcoholic drinks, agreed not to promote binge drinking or other misuses of alcohol, and accepted marketing limits designed to keep people under 21 from buying alcoholic products.
Among these limits are a ban on promoting flavored malt beverages on school or college property except at licensed retailers, and not using models or actors under age 25 or who appear to be under age 21 in its advertising.
Phusion also agreed to pay $400,000 to the regulators as part of the settlement.
The danger of mixing caffeine and alcohol was spotlighted in 2010 when some college students were hospitalized for alcohol poisoning after drinking alcoholic energy drinks.
Phusion that year removed the caffeine and other stimulants from beverages, including Four Loko, after the U.S. Food and Drug Administration warned the company and rivals that "blackout in a can" drinks combining alcohol and caffeine were unsafe.
"Alcoholic energy drinks are dangerous - especially for the teenagers and young adults they target," New York Attorney General Eric Schneiderman said in a statement. "Today's agreement ensures that one company will no longer market a dangerous product to youth."
In the settlement, Phusion denied the regulators' allegations and that it violated any laws, including state laws governing consumer protection and trade practices.
"We consider this agreement a practical way to move forward and an opportunity to highlight our continued commitment to ensuring that our products are consumed safely and responsibly only by adults 21 and over," President Jim Sloan said in a statement. "Phusion continues to believe, however, as do many people throughout the world, that the combination of alcohol and caffeine can be consumed safely and responsibly."
- Reuters