The owner of seven franchised McDonald's restaurants in Manhattan agreed to pay almost $500,000 to workers who were required to work "off the clock" and were subject to other practices that violated state labor laws, New York state's attorney general, Eric Schneiderman, said Tuesday.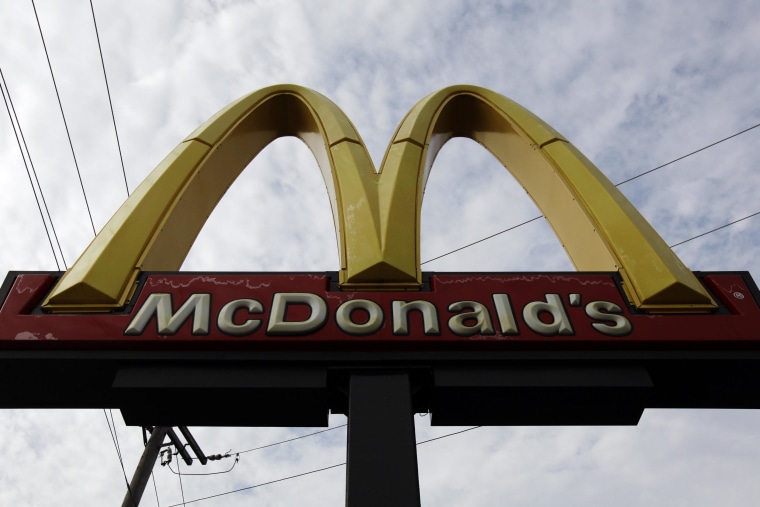 The settlement is the second from an ongoing New York investigation into alleged labor law violations at numerous fast-food chains and comes a week after McDonald's workers in three U.S. states sued the world's biggest restaurant company over alleged wage theft and other pay issues.
U.S. restaurant and retail workers, many of whom earn minimum wage and live below the poverty line, have helped spark a national debate over income inequality. Their efforts, including protests planned for Tuesday, are backed by U.S. organized labor, which has experienced plummeting membership in recent decades.
Schneiderman said the settlement with McDonald's Corp. New York City franchisee Richard Cisneros included damages and interest and will benefit more than 1,600 workers.
"I value my employees — and it is important to me that they be paid correctly," Cisneros said in an emailed statement. Cisneros, whose McDonald's restaurants are each operated by a separate corporation, said his companies had corrected "mistakes" and are now fully compliant.
The New York attorney general's investigation found that from 2007 through mid-2013, Cisneros's restaurants at times required some of their 700 cashiers to work "off-the-clock," or without pay, before or after their shifts. Some cashiers also were required to use their own money to cover cash register shortages.
Other violations included failure to give employees an extra hour of pay at minimum wage when they worked more than 10 hours in a day, as mandated by state law.
The restaurant operator also failed to either launder or to pay for the cost of cleaning employees uniforms, as required under New York state law.
-Reuters