Employment growth likely picked up in September, putting pressure on the Federal Reserve to raise interest rates and signaling that steam could be building in the economy ahead of America's presidential election.
Nonfarm payrolls are expected to have risen by 175,000 last month from 151,000 in August, according to a Reuters survey of economists.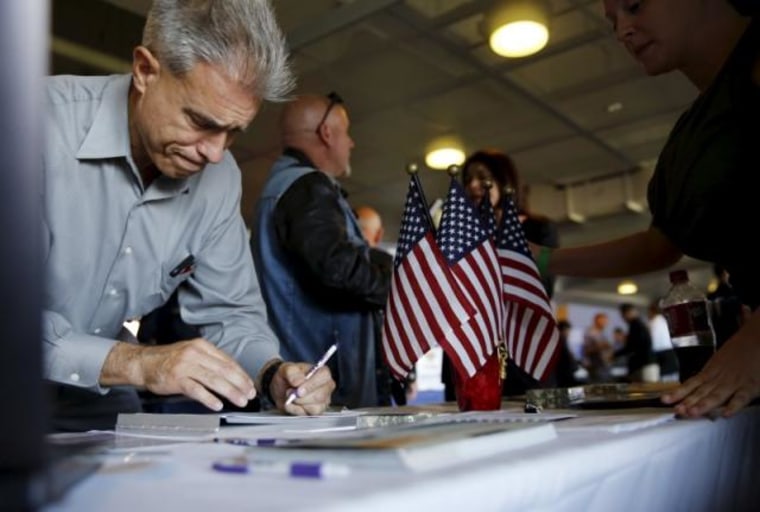 That would be around the average monthly job growth so far this year, which Fed Chair Janet Yellen said last month was "unsustainable" and could over time cause the economy to overheat. Yellen has said the economy needs to create just under 100,000 jobs a month to keep up with population growth.
The Labor Department will release its employment report on Friday at 8:30 a.m and the data is expected to show the jobless rate holding steady at 4.9 percent.
"A strong jobs report is going to bolster the case for a rate increase," Richmond Fed President Jeffrey Lacker, referring to the consensus forecast for job growth, told reporters this week in Huntington, West Virginia.
It will be the last employment report before the Fed's Nov. 1-2 policy meeting. Investors see almost no chance of a rate increase at that meeting given how close it is to the Nov. 8 presidential election.
Yellen said last month the Fed will likely raise rates once this year but prices on fed funds futures suggest just above even odds the hike will come at the Fed's last policy meeting for the year in December. Some Fed policymakers have vocally defended a go-slow approach to rate increases but three policymakers voted for a hike last month when the Fed kept rates steady.
Economists expect hourly wages for private sector workers rose 2.6 percent in September from the same month in 2015. The annual growth rate has shown signs of accelerating over the last year although it remains slower than before the 2007-09 recession.
The expected pace of job growth in September would come after a slowdown in August that many economists believe reflected challenges adjusting the data for changes in the weather.