New U.S. single-family home sales rose more than expected in June, reaching their highest level in nearly 8-1/2 years, the latest sign that the housing market was gathering momentum.
The Commerce Department said on Tuesday new home sales increased 3.5 percent to a seasonally adjusted annual rate of 592,000 units last month, the highest level since February 2008.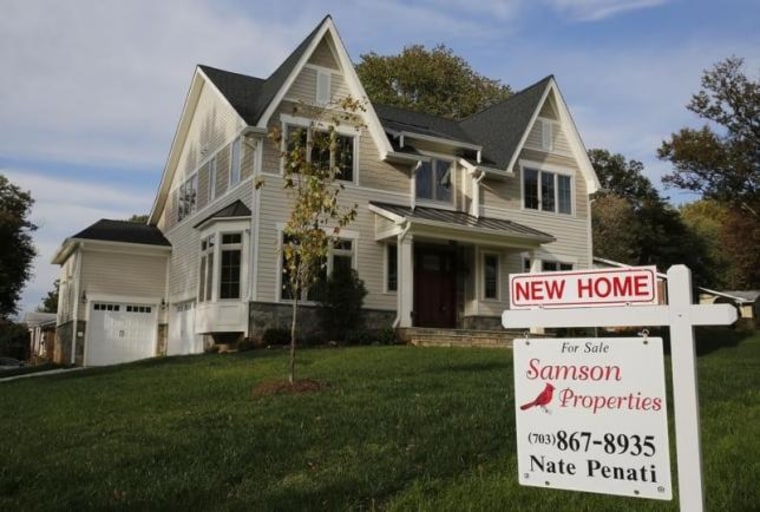 May's sales pace was revised up to 572,000 units from the previously reported 551,000 units. Economists polled by Reuters had forecast new home sales, which account for about 9.6 percent of the housing market, rising to a rate of 560,000 units last month.
Sales were up 25.4 percent from a year ago. Last month's increase left new home sales in the second quarter well above their average for the first three months of the year.
The housing market is gaining speed with a report last week showing home resales vaulted to near a 9-1/2-year high in June.
At the same time, single-family housing starts increased solidly in June.
The housing market, which is being supported by tightening labor market conditions and mortgage rates near record lows, is helping to power the economy. New home sales are likely benefiting from a persistent shortage of previously owned houses available for sale.
Read More: Home Sales Up in Signs of Strong Spring Selling Season
New single-family homes sales jumped 10.4 percent in the Midwest and soared 10.9 percent in the West, which has seen a sharp increase in home prices amid tight inventories. But sales fell 5.6 percent in the Northeast and slipped 0.3 percent in the populous South.
Last month, the inventory of new homes on the market increased 1.2 percent to 244,000 units. At June's sales pace it would take 4.9 months to clear the supply of houses on the market, down from 5.1 months in May.
The median price for a new home rose 6.1 percent from a year ago to $306,700.