Air travel is usually more stressful than romantic, but on Valentine's Day many airports and airlines go out of their way to add a little love — or at least some chocolate — to the journey.
This year, Delta Air Lines customers flying in the main cabin on select flights between JFK and SFO/LAX will receive mini bottles of La Marca Prosecco, along with a striped straw and two Vosges Haut-Chocolat chocolate truffles. Passengers in the business class cabins will get Prosecco and four pieces of Vosges chocolate.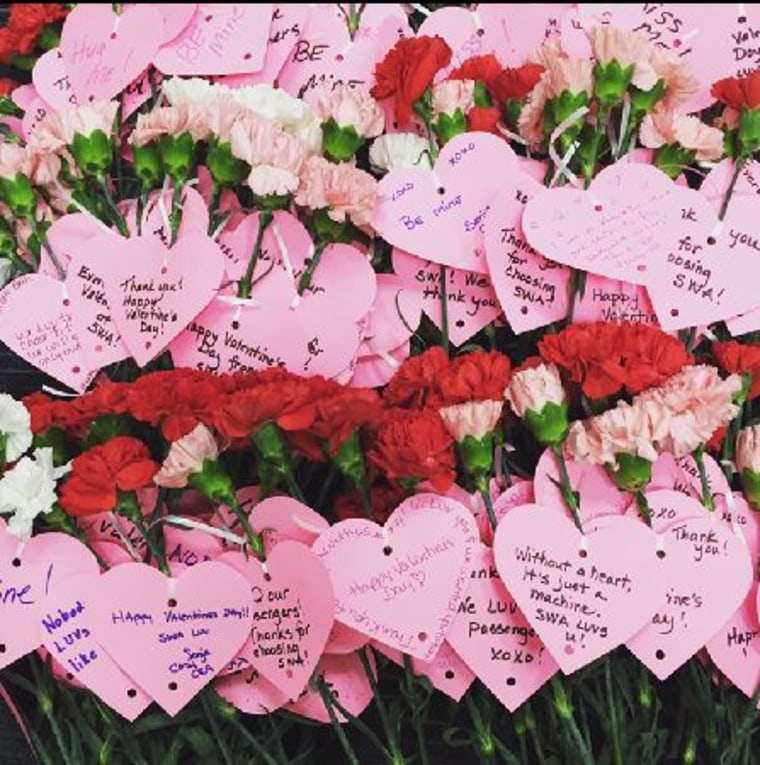 Valentine's Day is one of several days during the year when passengers on Southwest Airlines are treated to a complimentary alcoholic beverage. Employees of Southwest (which uses the stock ticker symbol LUV) will also be decorating gate areas and, at Phoenix Sky Harbor International Airport, welcoming representatives from the Phoenix Suns basketball team, who will marshal in an aircraft, hand out valentines and take boarding passes.
At both Jacksonville International Airport and Philadelphia International Airport, there will be complimentary carnations for travelers (while supplies last).
Chocolate Kisses
Austin Bergstrom International Airport will be handing out free chocolates to travelers and inviting passengers to snap a photo at a special selfie station with an airport-themed replica of the city's "I Love You So Much" mural, while entertainment, free candy giveaways and a 'love wall' for messages welcome travelers today at Hartsfield-Jackson Atlanta International Airport.
This past weekend, passengers at San Francisco International Airport had a chance to see the Wag Brigade's therapy pig, LiLou, in her Cupid costume, and on Tuesday the miniature therapy horses that occasionally visit Cincinnati/Northern Kentucky International Airport will stop by in their Valentine's Day costumes as well.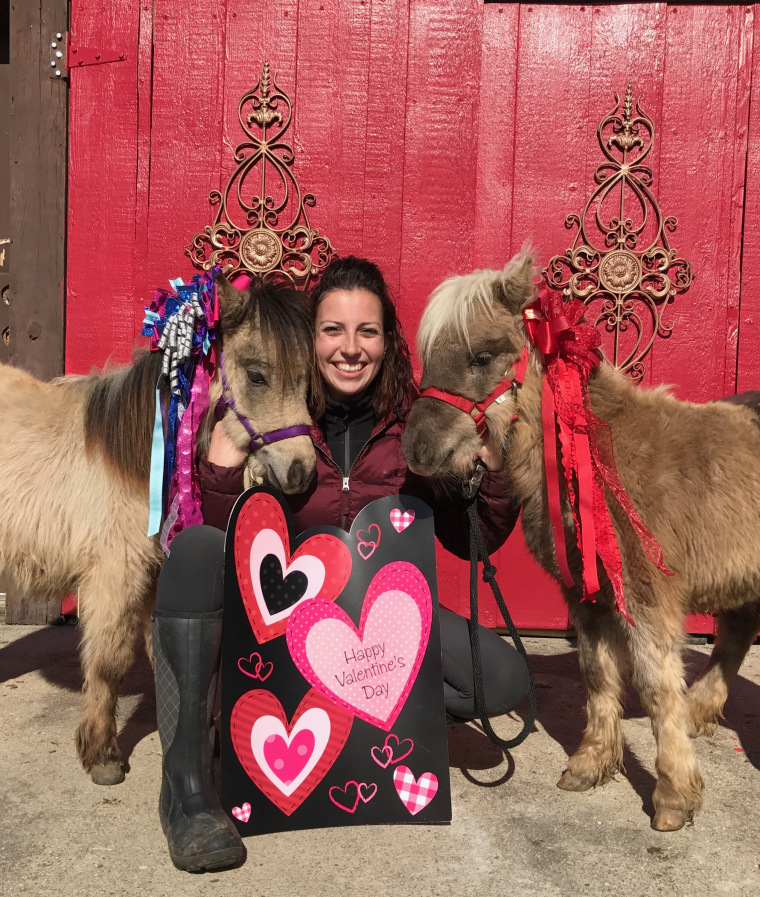 The lovefest continues at Seattle-Tacoma International Airport, where Pallino Pizza and Pasta will be surprising some guests with complimentary cookies, gelato and goodie boxes. At Cleveland Hopkins International Airport and Pittsburgh International Airport, some shops and dining outlets will be offering surprise treats throughout the day as part of AIRMALL USA's celebration of both Valentine's Day and Random Acts of Kindness Week.
Say It with Flowers
Of course, at airports nationwide today men and women will be on the hunt for roses and other flowers to take home to their sweethearts.
Many of the bouquets they'll find for sale will be flowers that arrived just days ago from Ecuador and Columbia and transported by LATAM Cargo, which said that in advance of Valentine's Day this year it shipped more than 9,000 tons of flowers.
That's the equivalent, said LATAM, of 16 million bouquets or 200 million flowers — and enough for all 160 million women in the United States to receive at least one flower each.