/ Source: Associated Press
"This case is about more than one rabbit."
Or so says a lawyer representing a group of businessmen that bought Simon, the oversized rabbit that died on April 26 while traveling with embattled airline United between London and Chicago, the Associated Press reported.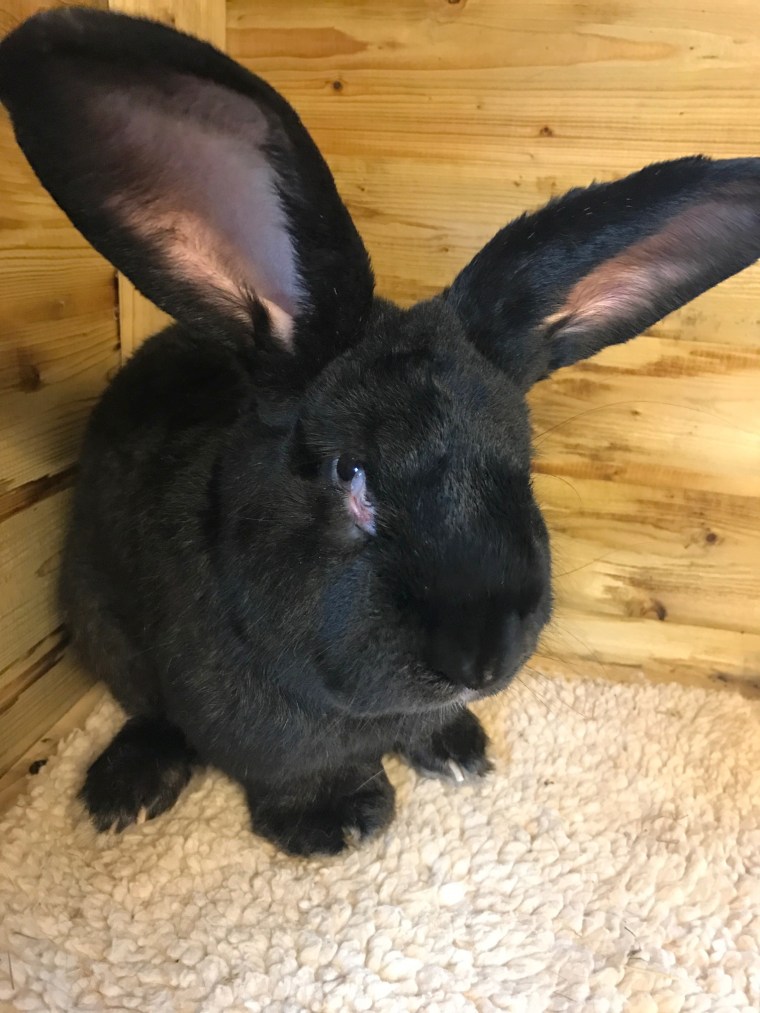 During a news conference on Monday, the lawyer, Guy Cook, announced possible legal action against the company, and said United has refused to answer basic questions about Simon's death, according to the AP.
"United has taken no action to rectify this," he said.
Related: United Spokesman: Giant Rabbit Was Alive When Plane Landed in Chicago
The businessmen had planned to show and market the 10-month-old, 20 pound, 3 ½ foot rabbit, who was expected to become the largest in the world, Cook said. Instead, Simon was cremated immediately after his death — and before a necropsy could be conducted.
Cook described this as "strong circumstantial proof that something was wrong here," and added that United had the worst record for pet deaths in 2016.
"For the last five years they're responsible for one-third of all pet deaths among the airlines transporting pets," Cook said, according to NBC affiliate WHO.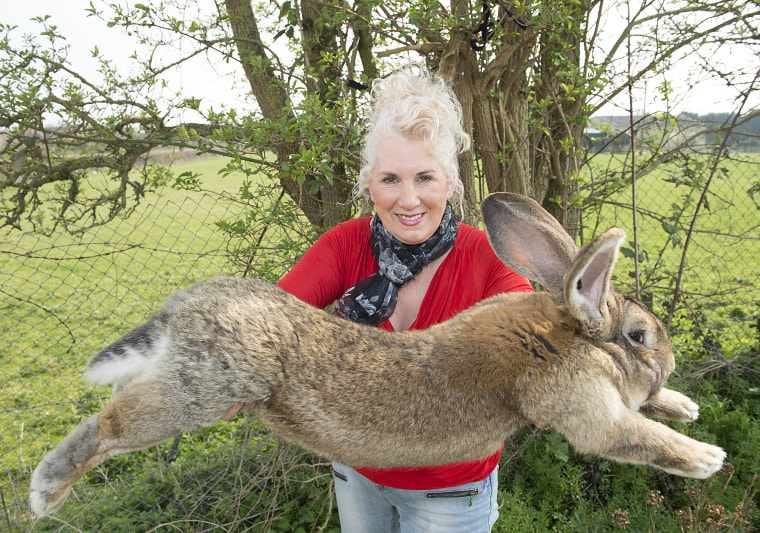 A United spokeswoman told NBC News that the company had received a letter from the owners and was reviewing it.
"Our United team takes its responsibilities in transporting pets seriously, and is saddened by Simon's death," the airline said in a statement.
She did not immediately respond to questions about Cook's allegations, but a spokesman told AP that the company reached "a satisfactory resolution" with the rabbit's breeder, Annette Edwards, in the United Kingdom.
The spokesman said that Edwards was United's customer and had turned down an offer of a post-mortem examination.
Asked about a letter from the businessmen requesting details of Simon's death, the spokesman told the AP that Edwards was United's customer and that she had turned down an offer of a post-mortem examination.
Related: United CEO: Doctor Being Dragged Off Plane Was 'Watershed Moment'
Simon's death came amid a barrage of bad news for United. In April, a doctor who was violently removed from a flight suffered a broken nose, a concussion and other injuries that were memorialized in viral cell phone video. In March, the airline barred two female passengers from boarding because they were wearing leggings — and suffered the wrath of outraged social media.
The airline's CEO, Oscar Munoz, has promised to resurrect United's image, telling shareholders last month: "We are more determined than ever to put our customers at the center of everything we do."