"He's 6'2" tall, weighs 180lbs. with brown hair and brown eyes. Last seen in Hamilton, Ohio."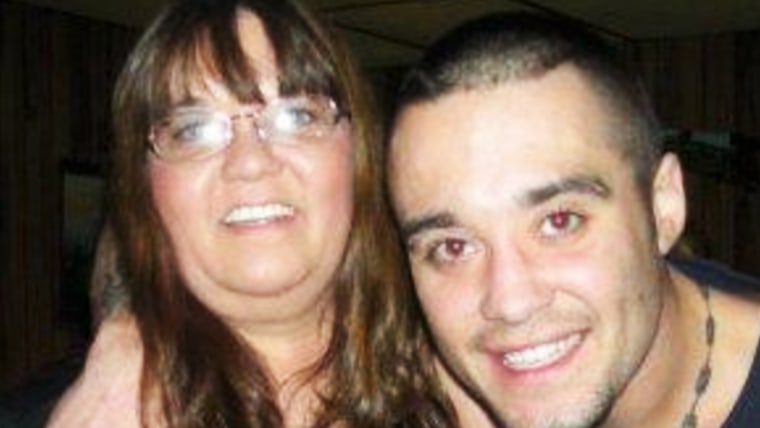 Debbie has everything about her son William and his case seared into her memory. And as the sixth anniversary of his disappearance quickly approaches, to her, it's as if it just happened.
"I'm stuck in 2011," Debbie Estes, Billy's mother, told Dateline. "I'm always going to be in 2011 until I have my son home."
Things were starting to turn around for Billy shortly before he disappeared. His past had been plagued by alcoholism, and he had been in and out of rehab trying to kick the addiction, according to Debbie.
"I won't lie and say that we weren't frustrated, but he was trying," Debbie told Dateline.
But Billy soon found something to channel his negative energy into something more productive: physical fitness. Debbie said Billy took up the workout program p90x. He was living with his grandmother, and helping her do various things. He was steering clear of friends who might tempt him to head in the the wrong direction. Things were improving for him.
Then, the Friday night before the Super Bowl that year, he came home drunk. He spent the next day in bed. "He was upset at himself for doing that," Debbie said. "He was really, really mad that he did that. Disappointed in himself. He wouldn't come out of his room."
The next day, a Sunday, Billy went over to a friend's house.
Little did anyone know when he left, that it would be the last time his family would see him.
Around 2:30 a.m. that next morning, February 7, 2011, Billy's grandmother and mom Debbie both received calls from Billy's phone. Neither picked up.
The next call Billy's grandmother got was from the friend whose house Billy had been at the night before. He said Billy left his cell phone there when he left in the middle of the night. Billy's mother Debbie didn't panic, although she did feel something was off.
"Something bad came over me when I got that news," Debbie told Dateline. "But I thought maybe he went to another friend's or went to see a woman. I grew more and more concerned when he didn't show up days later."
Debbie reported her son missing several days later and launched herself on a now nearly-six-year search for answers.
"I sometimes let myself hope he's just going to come through the door," Debbie told Dateline. "But the more years pass, I know that probably is not going to happen."
Authorities with the Butler County Sheriff's Office have conducted several massive searches in connection with the case. At first Debbie said she felt investigators believed Billy took off on his own.
Things changed, though, as the investigation continued. Officials now believe Billy met with some type of foul play.
Last year, detectives dug up a wooded area near New Miami, Ohio. A five-hour hunt with cadaver dogs was launched after a tip from a confidential informant. The search ended like every other; with no clear path to Billy.
Debbie has made it her life mission to not only search for her missing son, but to do what she can to help those in similar situations as her own. A grandmother many times over, and even a great-grandmother, Debbie empathizes with everyone who may be missing any type of loved one.
She holds an annual fundraiser to gather funds to buy space on benches across Ohio to spread awareness about Billy's case. She's become friendly enough with the bench owners that, whenever there is a space available, she works to get the photo and information of someone missing from the area added. She contributed to the book "Letters to the Missing," which features poems and letters from family members to their missing loved ones.
Instead of marking the day Billy vanished, Debbie instead marks his birthday each year with a gathering to release paper lanterns.
Such a trying time has not left her bitter. It's almost had the opposite effect.
"You see how people come together to help. There are so many more good people in this world than bad," Debbie said. "If this has taught me anything, it's that."
On Friday, Debbie got word that remains had been found on a rural property down in Kentucky. One rumor that spread after Billy disappeared was that a group of men may have driven and buried his body there.
Debbie made the call informing the investigating authorities there about her son. This isn't the first call of this sort she's made.
Maybe this time will bring her the answers she needs.
"I always think that this time may be the time," Debbie told Dateline. "But it never is. All I can do is keep trying and keep hoping. One day, we'll get hime home."
Anyone with information regarding Billy's case is urged to call the Butler County Sheriff's Office at (513) 785-1300.