Christina Hubbert recently started on the road to a better life with the help of a low-interest loan that allowed her to buy a 2006 Honda, ending her dependence on public transportation.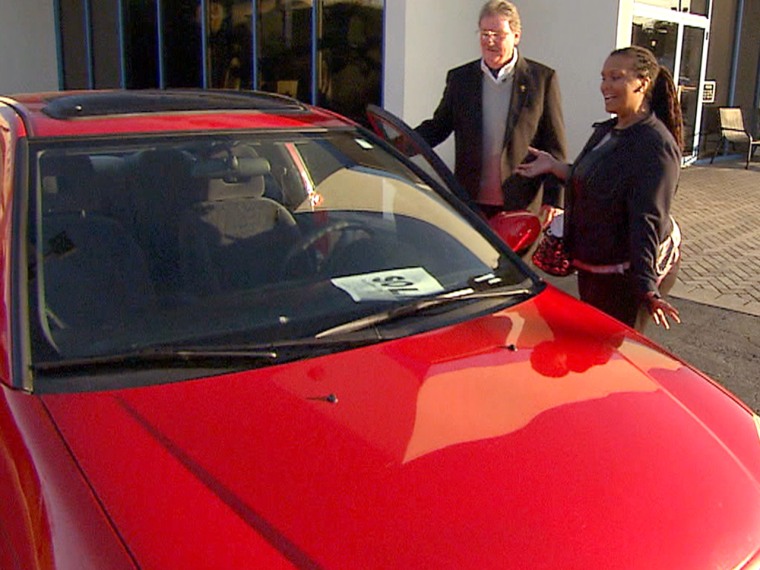 A car means Hubbert no longer spends two hours each way to and from work in suburban Atlanta. It means spending more time with her 3-year-old daughter — and no longer having to wake her up at 5 every morning so she can be in the office by 8. It also means saving hundreds of dollars each week in day care late fees she incurred when she couldn't get to the center before its 6:30 p.m. closing time.
"There was just no room to relax, no room to breathe. It was always just go, go, go, go, go," the 24-year-old single mom told TODAY's Erica Hill about a life dependent on public transportation and family who could provide her with rides.
Hubbert bought her car in late March through Ways to Work, a program that offers low-income families loans on used cars after recipients successfully complete a series of educational workshops in financial literacy.
For more information on Ways to Work, click here 
The program proved vital to Hubbert, who maxed out her credit cards in college and made other poor financial choices that left her with a low credit score that made her ineligible for a car loan with an interest rate lower than 18 percent. She says that would have left her with a huge car payment she couldn't afford.
"I was either going to have to pay for a day care or a car," she said.
Through Ways to Work, Hubbert now pays back her no-down-payment loan with 8 percent interest.
"This is a hand up," said Jeff Faulkner, the organization's president. "Our clients buy their cars, and they pay interest on their car and if they are late, then they pay a fee on it."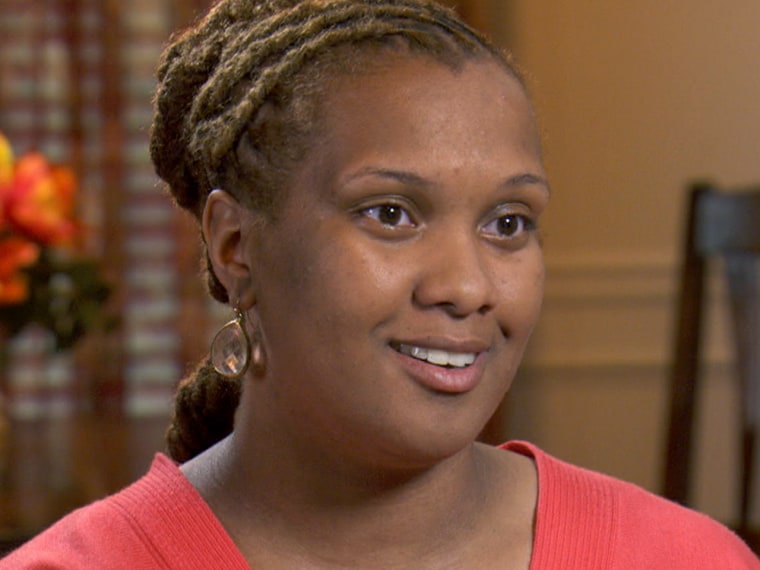 Many in the program rely on public transportation to get to work, but transit's lack of reliability can make it hard for them to keep a job, and limits their ability to earn more money for their families. 
Experts say that's because transit systems haven't kept pace with the movement of jobs and people from city centers to the suburbs. On average, low-income workers using public transit in metropolitan areas can only access 22 percent of the low-to-medium-skilled jobs for which they may be qualified, according to a Brookings Institution study on job accessibility in metropolitan areas. 
Faulkner said car ownership can have a direct impact on an individual's financial success. He cited UCLA research that examined how job opportunities open up for someone with a car, versus someone who can only reach work, or a job interview, by city bus.
"The number of job opportunities that are available in the car circle is about four times the number of opportunities that are available in the bus circle," he said.
Faulkner said Ways to Work places a heavy emphasis on helping its recipients understand steps they can take to repair their credit and improve their financial lives once they leave the program.
"We provide the education and the kick in the behind to make them be successful with this obligation," Faulkner said.
Nearly all of the program's recipients have reported their cars have helped improve their lives, according to the organization's 2011 evaluation survey. About half said they not only made it to work on time more often, they also missed fewer days. About 44 percent reported getting a promotion or a pay increase since getting their car, the report found.
"A car really is a freedom and economic driver for them," Faulkner said.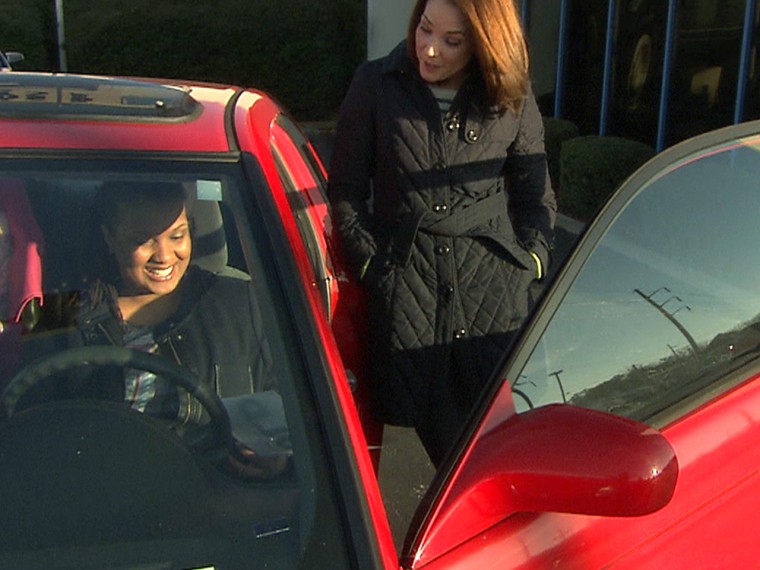 A vehicle certainly has freed up life for Hubbert. She says she now has hours of more time every day to spend with her daughter. She also has been able to talk to her daughter's day care teacher and get a full report from her every day.
"It's amazing. The best feeling in the world," she said.
Hubbert is also saving money just by picking up her daughter on time, whereas once she could easily incur $100 in a single afternoon by being late.
"Maybe four or five times a week. I was paying an extra $500," she said, sometimes having to seek the extra money from her grandfather.
It now takes Hubbert about 45 minutes to get to work instead of two hours, two trains and one bus. Ways to Work, she said, has left her dreaming about improving her credit history and possibly a better future.
"I'm more confident in myself. That when I go to job interviews I don't have to necessarily plan two or three hours ahead, waiting on a bus," she said. "If I want, I can work closer to my house, because I don't have to worry about, 'Oh, the bus goes here and doesn't go there.' To be able to actually think about career moves and where I want to go, and going back to school."