Nearly 6.4 million people have signed up for 2017 Obamacare coverage on the federal exchanges — 400,000 more than last year — the federal government said Wednesday.
The administration has been pushing the marketplace hard in the last few weeks before Obama leaves office and puts his signature health reform legislation in the hands of Republicans who have promised to repeal it.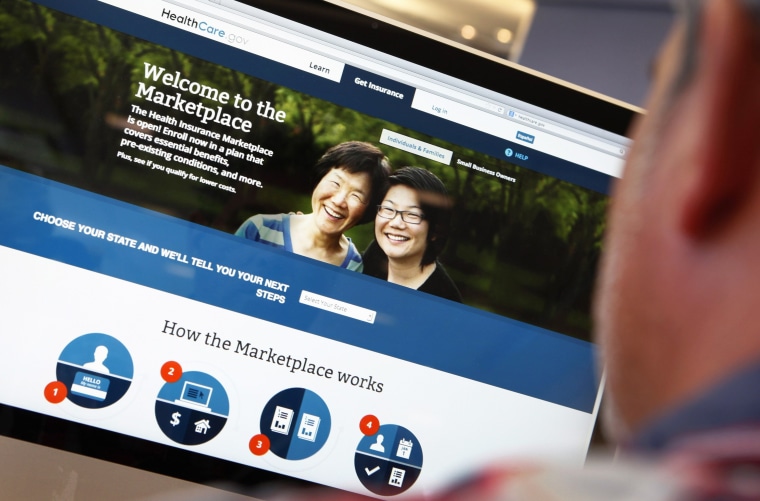 Last week, the administration extended the deadline to sign up for coverage that will start Jan. 1. Now, the final count for people who have bought coverage is 6.35 million, including 2 million new customers.
Related: Obamacare Has Its Biggest Day As Republicans Promise Repeal
"Total plan selections from November 1 through the extended deadline of December 19 include 2.05 million new consumers and 4.31 million returning consumers actively renewing their coverage," the Health and Human Services Department said in a statement.
"Consumers whose coverage will be automatically renewed for January 1 are not yet included in these totals."
This includes 39 states that use the federal Healthcare.gov website to organize private health insurance coverage for people. The other states, plus Washington, D.C. have their own sites and their numbers are not included.
Related: Obamacare as We Know It May Be Done For
"Now, we want uninsured Americans who have not yet signed up to know they have not missed their chance to get covered. Open Enrollment for 2017 continues through January 31st," HHS Secretary Sylvia Burwell said in a statement.
Most people are required to have health insurance and would face a tax if they don't get coverage.
Getting more people covered by health insurance was the first main goal of the Affordable Care Act, widely known as Obamacare. In the first quarter of 2016, about 8.6 percent of Americans — or about 27.3 million people — had no health insurance.
That was first time the nation's uninsured rate fell below 9 percent.
Most Americans get coverage through an employer or through Medicare and are not affected by Obamacare. The law also encouraged states to expand Medicaid to make it available to more people.
The law also laid down strict rules for plans that insurance companies can offer, making them cover people with pre-existing conditions, limiting the practice of capping coverage once people started to get expensive to cover and allowing parents to keep adult children on their plans until age 26.
The states using the HealthCare.gov platform are Alabama, Alaska, Arizona, Arkansas, Delaware, Florida, Georgia, Hawaii, Illinois, Indiana, Iowa, Kansas, Kentucky, Louisiana, Maine, Michigan, Mississippi, Missouri, Montana, Nebraska, New Hampshire, New Jersey, Nevada, New Mexico, North Carolina, North Dakota, Ohio, Oklahoma, Oregon, Pennsylvania, South Carolina, South Dakota, Tennessee, Texas, Utah, Virginia, West Virginia, Wisconsin, and Wyoming.