A drug company said it will provide 7-year-old cancer patient Josh Hardy with an experimental medication that could save his life — granting a wish his mother has fought for on social media.
The company, Chimerix, said late Tuesday it had reached an agreement with the Food and Drug Administration to make the drug, brincidofovir, available.
The boy's Fredicksburg, Va., family has pleaded with Chimerix to provide the experimental medication because it has shown some success against an adenovirus attacking the boy after cancer treatments.
Supporters of the family had planned to travel to the company's Durham, N.C., headquarters Thursday in an effort to persuade executives to release the drug and possibly save his life.
Josh Hardy survived kidney cancer and heart failure. He was cancer-free for two years before the disease returned in January and he had to undergo chemotherapy and bone marrow transplants.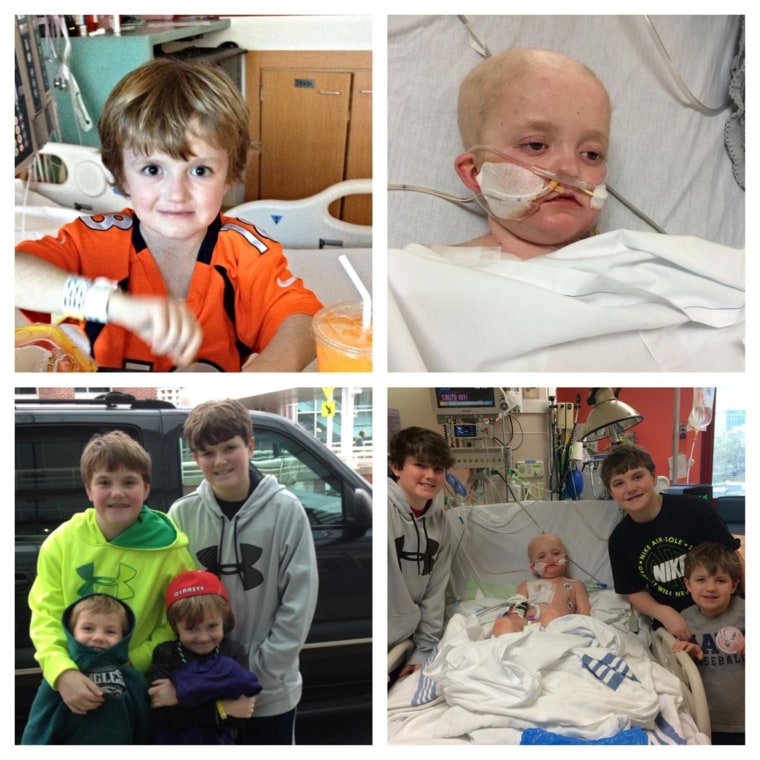 Then tests showed he was infected with an adenovirus that often kills people whose immune systems are suppressed after bone marrow transplants.
That's when Josh's mom, Aimee Hardy, launched a social media campaign — #SaveJosh — to push the company and the FDA to change their minds about making the experimental drug available to the boy.
The campaign raised a debate about whether one patient should be allowed access to an experimental drug when others couldn't yet get it.
Late Tuesday, Chimerix said it would give the boy brincidofovir as the first patient in a Phase 3 clinical trial under the supervision of an institutional review board, or IRB.
"This study is expected to begin with Josh Hardy as the first patient enrolled on Wednesday, March 12, 2014," the Chimerix statement said.
—Jeff Black