When high school students in Montgomery County, Maryland, go back to school Tuesday after summer vacation, some of them will have one extra resource available to them: condoms.
Record rates of sexually transmitted diseases around the country, as well as in the county, have alarmed local officials, who say distributing condoms in schools is one quick and easy way to help.
"This is a public health crisis," said county health officer Dr. Travis Gayles.
So the county will start stocking condoms at health centers it runs in four of the county's public high schools.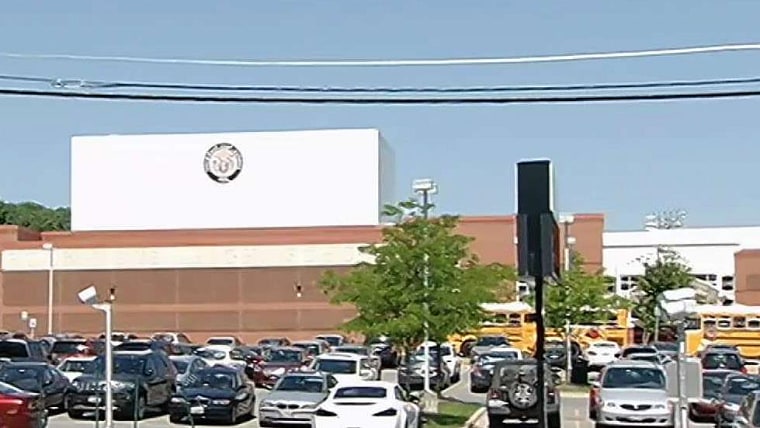 And two county officials are pushing to get condoms stocked not only in the county-run health centers, but in all high schools and in middle schools as well.
"I, along with a lot of parents, thought we must have condoms available," said Jill Ortman-Fouse, a member of the county board of education.
It's a public health measure, she said, akin to vaccinations.
Providing condoms in high schools is nothing new. Several other Maryland school districts do, as well as school districts in neighboring Washington, New York City, Los Angeles, Boston, Colorado, California and elsewhere.
Several different studies have shown that making condoms, other contraception and comprehensive sex education available does nothing to increase the rates of sexual activity among teens and in some cases it can decrease rates of teen sex.
Montgomery County discussed the possibility of providing condoms in schools 20 years ago, but dropped the discussion after very vocal opposition from some parents.
Ortman-Fouse said it is time to renew the discussion. The latest data from the Centers for Disease Control and Prevention, released Tuesday, shows a sharp rise in rates of sexually transmitted diseases including chlamydia, gonorrhea and syphilis. Teens and young adults aged 15 to 24 make up half of these.
And Montgomery County has its own boom in sexually transmitted infections. Diagnoses of chlamydia and gonorrhea are at the highest rate in a decade, according to 2017 data released at the beginning of August.
"The numbers are going up. They have been going up for a while. We need to expand what we have been doing," Gayles said.
"If people hadn't backed down before about having condoms in high schools, then maybe we wouldn't have double the numbers of sexually transmitted infections now," Ortman-Fouse said.
One quick action the county health department could take was to stock the condoms at health centers that were built into four of the district's schools in recent years. While they are physically on school campuses, they are operated by the health department.
"The school is the easy venue," Gayles said. In many ways, it is the only way to reach teenagers en masse.
"That's where they go. That's where they spend eight hours a day," Gayles added.
"There are not as many natural hang-out spots after school hours."
"If people hadn't backed down before about having condoms in high schools, then maybe we wouldn't have double the numbers of sexually transmitted infections now."
The condoms will not be openly available. Students will have to speak with a health professional and be counseled before they are offered condoms.
The county is working to reach adults, as well, perhaps with after-hours health clinics so people can get advice and care after work.
"In Montgomery County, there had not been a ton of conversations about sexually transmitted infections and sexual health," Gayles said.
Part of this might be due to the success of the battle against AIDS. New drugs can not only keep patients with the human immunodeficiency virus (HIV) healthy; they can prevent transmission and protect people from ever becoming infected.
With HIV no longer a death sentence, some people stopped using condoms. "I think that there is a lack of fear around sexual health. There's that loss of fear, which may lead to more condomless sex acts," Gayles said.
Gayles and Ortman-Fouse agree that stocking condoms in four out of the district's 25 high schools is only a small part of the answer. Ortman-Fouse and county councilmember George Leventhal have asked the school district and public health department to study the possibility of making condoms available in all high schools, and middle schools as well.
"As stewards of children, we have a moral obligation to create an environment that meets not only their educational, but their physical and medical needs as well," they wrote.
"Kids are having sexual encounters in middle school," Ortman-Fouse said. According to the CDC, just under 40 percent of all high school students say they have had sexual intercourse at least once. That includes 24 percent of 9th graders.
"I have already had backlash from people who said absolutely no to condoms in middle school," said Ortman-Fouse, who has one child in college and another who is a high school senior.
"I realize that some people believe that this is a conversation for families," she added.
"This does not take the place of the conversation that parents should be having with their children. I firmly believe that highlighting this issue gives families a jumping-off point to have these discussions. It opens the door for a conversation that may be uncomfortable."
Montgomery County school board spokesman Derek Turner said it may take a while to decide whether condoms should be distributed beyond the county-operated health clinics.
"We need to have a full discussion with our community," he said. "We are hearing from people who are very supportive and we are hearing from community members who are strongly against it."
Ortman-Fouse said the parents may be more flustered by the discussion than the kids are.
"The adults are uncomfortable talking about this. The students I have talked to have not flinched," she said.