Most of us agree that hospitals are inherently stressful and it's pretty bleak to stare at a blank wall or wait for a doctor in a cramped, dark room. Sick or not, we'd prefer a sunny view or a Monet watercolor. Yet in an era of escalating healthcare costs, it's important to justify spending on aesthetics and design.
Can an attractive drawing or photograph reduce pain or anxiety? Do patients with art in their environment heal faster?
More and more hospitals think so. And they're putting big money behind it, transforming what were once cold, sterile spaces into mini-museums and contemporary art destinations, complete with audio guides and video installations.
More than 40 percent of health care facilities in 2007 had arts programs, including musical performances, healing gardens and art classes, according to a 2009 report from Arts & Health Alliance, a Washington, D.C., nonprofit. And permanent, public art displays — such as paintings and murals — were the most prevalent. Hospital art has only grown in the last five years, said Leslie Faerstein, executive director of Arts & Health Alliance. She anticipates that the organization's 2015 study will find a significant increase in the number of health care facilities with art programs.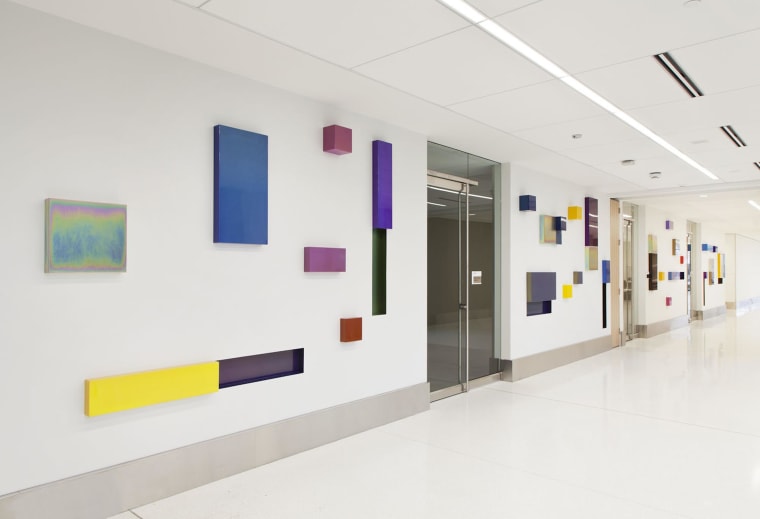 Illustrating this trend, Arts & Health Alliance did a survey of 129 Veterans medical centers in 2013, Faerstein said. More than half of them offered arts programming at patients' bedside and more than 40 percent have rotating art exhibitions, permanent art collections, commissioned paintings or sculptures.
Our innate preference for a soothing painting or sunny park over a dark alley has a scientific basis. A 2011 University of London study found that blood flow increased 10 percent to the "joy response" part of the brain when subjects saw a beautiful painting — just like when you look at a loved one. The findings give credence to what we've always suspected, Faerstein said: that visual art has a strong, positive physiological effect on the brain.
In a hospital setting, Roger Ulrich's landmark 1984 research revealed that the view from a surgery patient's window influences recovery. Those who saw trees recuperated almost a full day faster and required fewer doses of pain medication than those facing a brick wall.
"If an art installation gets a patient out of his room or paintings take a person's mind off their pain and lower their stress levels, the art isn't just decorative anymore."
Building on this premise, the Cleveland Clinic recently found that more than 60 percent of patients reported a reduction in stress from the hospital's contemporary art collection — works produced in the last 30 years, including fine art posters in exam rooms, public sculptures, nature images and abstract designs.
"Art in hospitals does so many different things for different people," said Joanne Cohen, executive and curator of the art program at Cleveland Clinic's Arts & Medicine Institute. "Because of the diversity, over 5,400 objects, 20 site-specific installations, spread out over 23 million square feet of facilities, we are far more diverse than most hospital collections."
For some patients and visitors, the pieces create a natural focal point and an incentive to walk down the hall. For others, it's an opportunity to peacefully reflect or learn from the explanatory labels, and distract themselves from their surroundings, she said.
For every day a patient lies in a hospital bed, it takes roughly three days to achieve his or her previous level of functioning, according to Dr. Lisa Harris, an internist and chief executive of Eskenazi Health, affiliated with the Indiana University School of Medicine.
"If an art installation gets a patient out of his room or paintings take a person's mind off their pain and lower their stress levels, the art isn't just decorative anymore. It's part of the entire model of care," said Harris, who oversees a $1.5 million art program, funded entirely by philanthropic donors, that launched last December.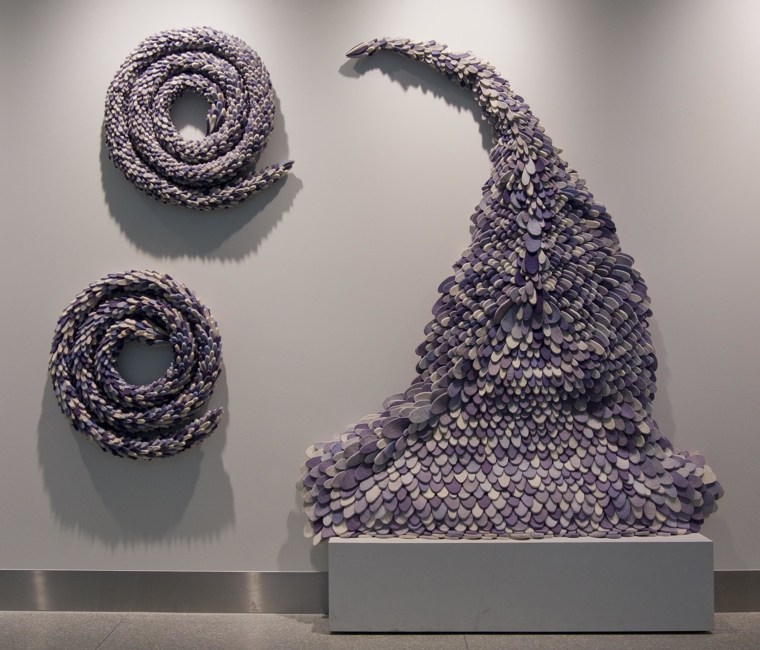 But with health care costs skyrocketing, is this a wise investment? "The health care system is hurting and we are in flux right now," said Debra Levin, president and CEO of The Center for Health Design, a San Francisco nonprofit dedicated to improving health care quality through building design. "Should we really be buying artwork?"
Absolutely, she believes. For one thing, it's not like particular foundations and art donors are buying paintings in lieu of a da Vinci surgical robot. And generally, health care consumers bear no additional cost for art. (Though, architecture and interior design is often a line item in construction budgets.) According to Levin, while art patrons want to donate to art funds today, their hospital philanthropy may lead to increased giving in other areas.
But not all art is created equal, explained Levin. Consider a woman in the cancer ward, sitting for hours of chemotherapy treatment. The right painting or photograph to reduce her anxiety and pain is probably different than the appropriate choice for a maternity ward, emergency room or public cafeteria. And that's where design based on evidence and data comes in.
"Art for art's sake is not the answer," said Rosalyn Cama, a healthcare design practitioner and author of Evidence Based Design. "And art doesn't have to be terribly expensive. There are ways to reproduce local artists' works, who typically paint local scenes that trigger memories of a happier time creating a pause in a patient and family's current state of mind."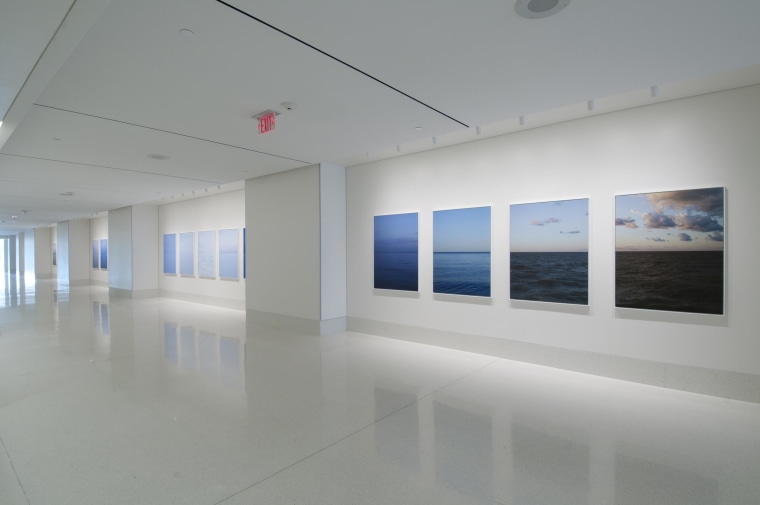 But evidence-based design, as it is called in the architectural community — or basing art decisions on health data — has critics.
"You can't do double-blind random, controlled trials — the gold standard for producing evidence — on architecture," David Theodore, professor of architecture at McGill, emailed NBCNews. "Then there are the difficulties of translating studies into policies."
Annemarie Adams, director of the McGill School of Architecture and author of Medicine By Design concurs, although she believes art is "an excellent investment" for any hospital that can afford it. "I'm highly skeptical of evidence-based design," she emailed NBCNews. "It works because most hospital administrators are trained in science and medicine, where evidence matters."
And then, for some hospitals access to great art is only the first hurdle.
"We are in a time of great austerity," said Dr. Paul Genecin, director of Yale University Health. "Despite the research, art projects seem nonessential to people and it's in nobody's capital budget to do the site installation or renovation."
He cites a "beautiful, Yale-owned sculptural work" by James Rosati. The director of the Yale Art Gallery kindly offered to make it available to the Yale Health Center, but there was no budget to safely install it, according to Genecin. "Some day," he said.