At least one in every 20 adults who seeks medical care in a U.S. emergency room or community health clinic may walk away with the wrong diagnosis, according to a new analysis that estimates that 12 million Americans a year could be affected by such errors.
Of those misdiagnosis mistakes, about 6 million could potentially cause harm, according to patient safety expert Dr. Hardeep Singh, who is the first to provide robust population-level data on the impact of the problem in outpatient settings.
That means patients with conditions as varied as heart failure, pneumonia, anemia and lung cancer could have serious problems that remain unrecognized by a doctor, according to the study published Wednesday in the journal BMJ Quality and Safety.
"What we say is, was there a missed opportunity? Was there some kind of a red flag?" said Singh, a researcher at the Veterans Affairs Center for Innovations in Quality, Effectiveness and Safety, the Michael E. DeBakey VA Medical Center and Baylor College of Medicine.
Quantifying such errors has been difficult, largely because researchers don't all use the same definition for mistakes and it's hard to track cases across multiple providers over time.
But it's been a laser focus for Singh, who this week received the prestigious Presidential Early Career Award for Scientists and Engineers from President Barack Obama for his work on missed diagnoses and patient safety.
"What we say is, was there a missed opportunity? Was there some kind of a red flag?"
In the new study, Singh and his colleagues used data from three previous studies that focused on unusual patterns of return visits after primary care visits, lack of follow-up for abnormal findings related to colorectal cancer and consecutive cases of lung cancer. They were based on electronic "triggers" of errors in records at two large health care systems in 2006-2007 and reports of lung cancer at two institutions. Because they were conducted by Singh's own research teams, the definitions were consistent and allowed for precise analysis and estimates.
What they found was that in a little more than 5 percent of cases, the original diagnosis was wrong — and could have been accurately detected by the information available in the first setting.
"It is surprising — 5 percent," Singh said. "Yet on the other hand, this evidence has been coming together."
Previous studies had hinted that the rate of outpatient misdiagnosis might be that high, or even higher. In fact, Dr. Gordon Schiff, a patient safety expert at Brigham and Women's Hospital in Boston, said that he believes Singh's work probably underestimates the actual scope of diagnostic errors.
"I think it does give us a good a hard number. Previously, we had softer numbers," he said. "But the numbers probably overlook other error activity. I would say this is a minimum."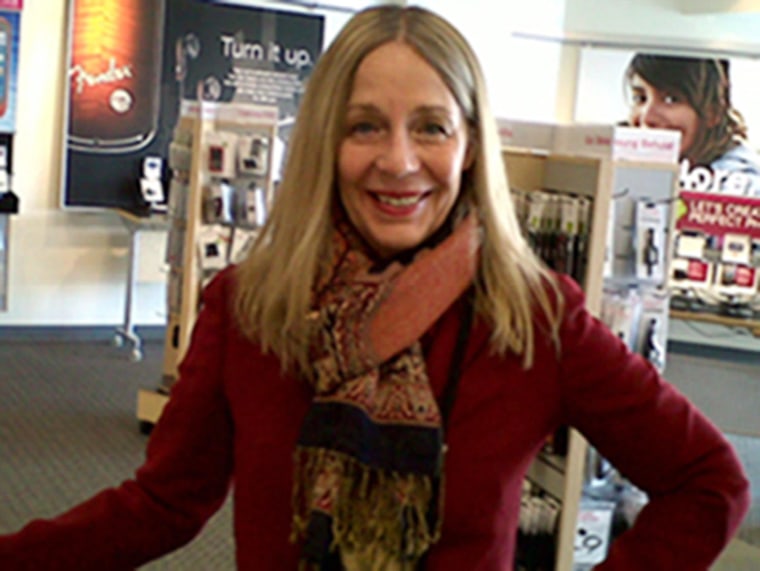 That's dismaying to Erika Hanson Brown, 70, whose doctors repeatedly failed to diagnose her Stage 3C colorectal cancer a dozen years ago. Now known as the "Mayor of Colontown," she's an advocate near Washington, D.C., for colorectal disease survivors.
"It doesn't surprise me. It horrifies me," said Brown. "When the doctor says 'Oh, you're fine,' you believe him."
The reasons outpatient doctors miss correct diagnoses can vary widely, Singh said. Time with patients is more limited than ever and their symptoms are often complex and evaluated in what he described as "a fairly chaotic outpatient environment." Many doctors lack the support and technical help that could free them to use good clinical reasoning consistently, he added.
Putting a population-level number on outpatient diagnostic errors is a step toward generating greater awareness and resources to address the problem. Just as the Institute of Medicine's famous "To Err is Human" report in 1999 focused attention on the 98,000 people it said die each year from medical errors, this new number could galvanize the medical community, Schiff and others said.
"It doesn't surprise me. It horrifies me. When the doctor says 'Oh, you're fine,' you believe him."
"Really, there's a lot of opportunity to do better with diagnosis," Schiff said. "A lot of our efforts should be on how do we tighten up these gaps in practice for the practitioners struggling on the front lines of clinical care."
That's vital for patients, who should expect a correct diagnosis every time, said Lisa McGiffert, director of the Safe Patient Project run by Consumers Union.
"This is an important finding and validates the level of safety and quality issues in outpatient settings," she said. "We know people are getting more care in outpatient settings than in the past. There needs to be more scrutiny on what they're doing and pressure to improve their performance. Misdiagnosis can have a significant impact on patient outcomes and could result in harm."
For patients, the new analysis should be a reminder that the doctor is not always right, Singh said. Patients can play a key role in their own care by offering doctors a complete list of symptoms and a full health history at the first visit. After the exam, they should be proactive about following up.
"If you don't hear from a doctor about the results of a biopsy, call back. Ask, 'What about that chest X-ray I had?" Singh said. "No news is not good news."