A recall of sunflower seeds processed by a Minnesota company has widened even more, but the company itself says it's cleaned up any potential source of food poisoning and started up operations again.
The recall by SunOpta Inc. has affected dozens of brand names in 25 states and parts of Canada. The latest brands to be recalled are certain flavors of Clif Bars, Quaker products, Hy-Vee, Food Club and Publix.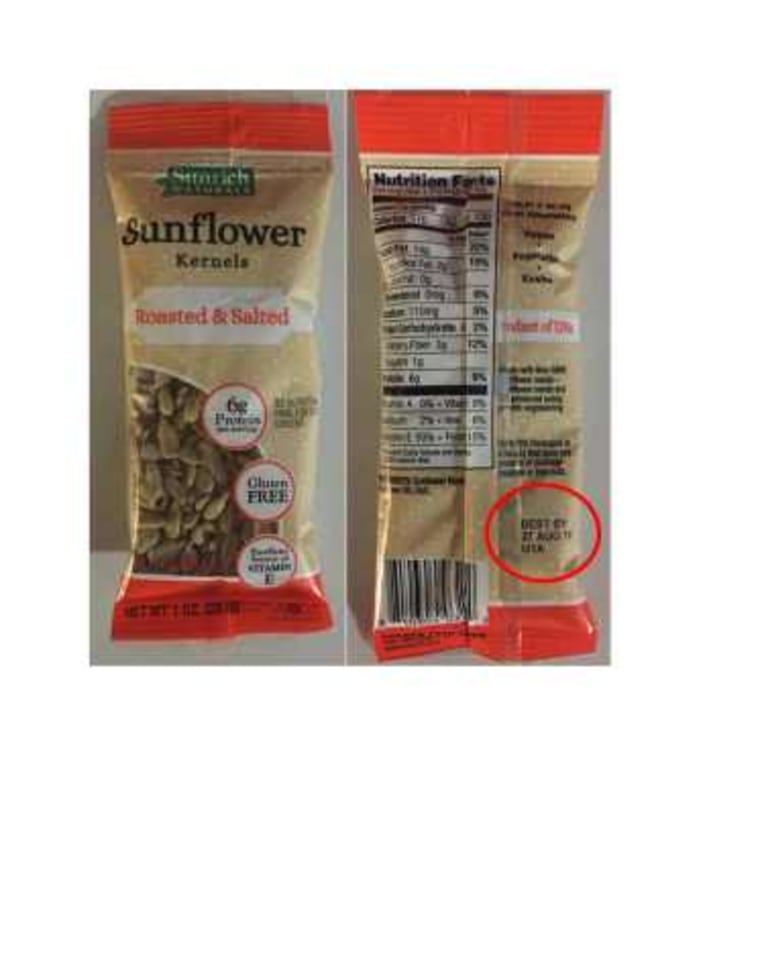 No one's been made sick by any of the products. SunOpta said it voluntarily recalled the seeds when it found evidence they may have been contaminated with Listeria.
"We expanded the recall because we cannot guarantee the quality of the affected products with absolute certainty, which is always our highest priority," said SunOpta president and CEO Rik Jacobs.
"We are confident that through our work, in conjunction with external experts, we have identified and eliminated the root causes of the contamination and therefore resumed production of roasted sunflower kernel products at our facility in Crookston (Minnesota)," Jacobs added.
The recalled sunflower seeds went to distribution centers in California, Colorado, Connecticut, Florida, Illinois, Iowa, Indiana, Kansas, Kentucky, Louisiana, Massachusetts, Maryland, Michigan, Minnesota, Montana, New Hampshire, New Jersey, New York, North Dakota, Ohio, Oklahoma, Pennsylvania, Texas, Virginia, Wisconsin and Canada.
They include store-only brands and big national brands such as Planter's. They also include spreads, packaged kernels, salad toppings, snack bars and mixes of products containing sunflower seeds.
"Consumers are urged not to consume these products. Consumers who purchased these products may take them back to the store where they purchased them for a refund or simply discard them," the Food and Drug Administration advises. It has a full list of recalled products on its website.
Listeria outbreaks are common. The CDC estimates that Listeria puts 1,600 people into the hospital each year and kills 260 of them.