• |
Grappling with telling her story of rape (Julie Cohen, Dateline producer)
Most women who come forward with rape allegations don't want to be identified. Who can forget William Kennedy Smith's accuser testifying on television with that big blue blob covering her face? For our report on acquaintance rape allegations on college campuses, Hoda Kotb and I wanted to show real women, not a bunch of blue blobs.
NBC News, like that other major news organizations, generally does not identify sexual assault victims—  but will when they choose to identify themselves. Some of the women you'll see on our program Sunday had already spoken out on their campuses and were ready to show their faces on national TV.
But that wasn't true for Stacy, the former Ohio State student whose case is central to our report. During the months between the time I first called her and the time we put the report together, she considered not doing an interview at all, and talking with her face obscured, before deciding to talk to Hoda AND show her face.
Below, is her video diary, on why she decided to tell her story:
A year and a half after Stacy filed her report with the school, her attacker was expelled.
He denied the accusation, as well as other allegations made against him by the other women from the same school. Last year, he pleaded guilty in Stacy's case to sexual imposition, a misdemeanor described in the state code as having sex when "the offender knows that the sexual contact is offensive to the other person" or "when the other person is so impaired she can't appraise the situation." The judge sentenced him to two years probation, and ordered him to undergo an evaluation for sexual aggression.
Stacy has sued Ohio State, arguing the school should have moved more quickly. University officials declined our repeated requests for an on camera interview, but in court papers, say they did nothing wrong. Campus officials also pointed out that in the end they did take decisive action against Stacy's attacker.
To hear more from Stacy on her story, and other young women who did come forward with campus acquaintance rape allegations, tune in to Dateline Sunday, 7 p.m. Each of the stories the women tell is troubling… also troubling is what happened when they spoke up.
• |
The tale of Cowboy Bob (Marsha Bartel, Dateline producer)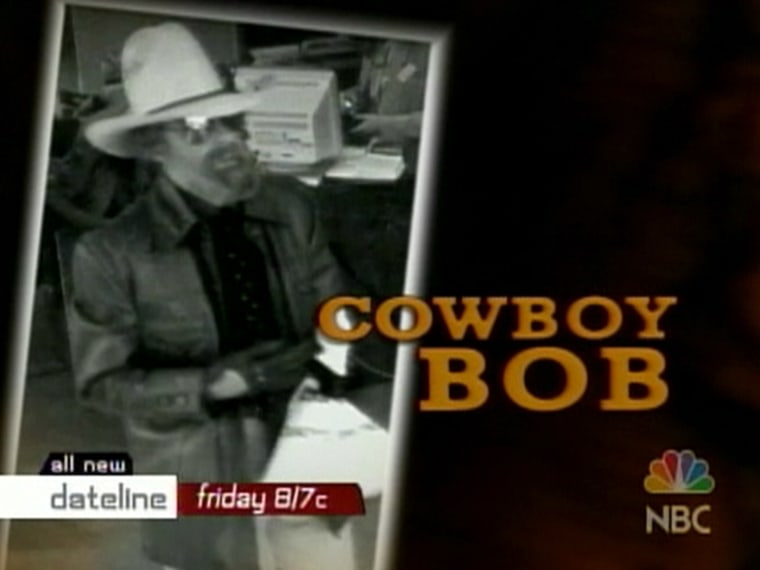 It had rained all night, but on the morning of our interview with retired F.B.I. agent Steve Powell the sun was shinning.  Powell was part of the team that captured the elusive Texas bank robber nicknamed Cowboy Bob.  As we drove out to his ranch, the paved road ended and a dirt road led us to his home.  We had traveled a few hundred yards when the car fishtailed and spun out of control.  We ended up stuck in a foot of mud. 
That was our introduction to the former F.B.I. agent.  Powell ended up knee-deep in mud and towing our car out of the muck.  He graciously forgave our folly and sat down to tell the story of Cowboy Bob.    
The agent was looking for a cool-as-can-be bandit dressed like someone from the old west. He sported a mustache, a full-length beard, boots, gloves, a long beige overcoat, and a ten-gallon hat.  The cowboy would strut in and without speaking a word hand the teller a note.  "This is a robbery" the note said, "Do not hit any alarms.  Have a gun."   With money in hand, the robber would tip his hat and walk out the door.  There was a clue in the surveillance camera pictures.  The cowboy hat was worn backwards.  Something no self-respecting Texas cowboy would do. 
In the hold-ups, Cowboy Bob used brains rather than violence.  No one was injured.  He walked away with thousands of dollars. Then, Cowboy Bob got greedy and made a mistake.  Agent Powell pounced and got the shock of a lifetime.
He was a she. Cowboy Bob was really Cowboy Babbette.
She was locked up and dropped off the law enforcement radar.  Powell thought that he would never hear the name Cowboy Bob again.  He was wrong.  Cowboy Bob would ride one last time.      
Cowboy Bob's story airs on Dateline, Friday, 8 p.m./7 C.

• |
Fake NYC firefighter tracked to Cleveland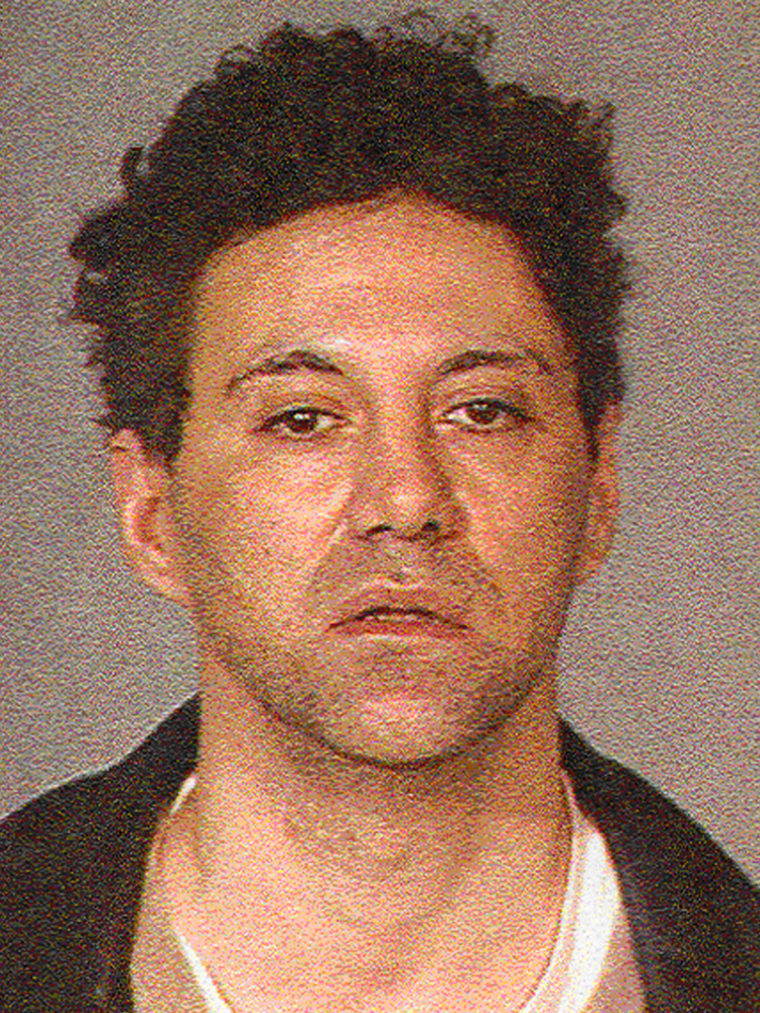 An update on Friday's report on the bizarre Halloween sex assault: Police have tracked Peter Braunstein to Cleveland where they say he's been in strip clubs and bars, using aliases and posing as a movie producer and a retired cop.
In an interview with MSNBC, Jon Lieberman of "America's Most Wanted" says Braunstein could be targeting a next victim. Braunstein allegedly put an ad in the Cleveland newspaper advertising for a driver.  The driver that was hired supposedly took him around a number of strip clubs around Cleveland. Earlier sightings in New York may have been bogus. Here's more from "The Abrams Report."
More links:
for the latest "America's Most Wanted" story online.
to read the New York Daily News' report from yesterday, on a Cleveland bar owner's conversation with Braunstein.
E-mail: Dateline@MSNBC.com.
• |
Update on Children of War in Uganda (Stone Phillips)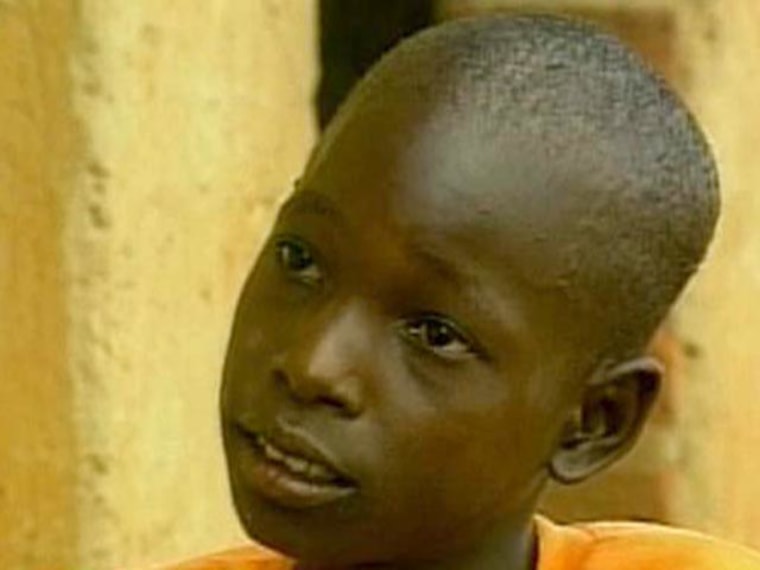 Earlier this year, Dateline traveled halfway around the world to bring you the horrifying and heartbreaking story of tens of thousands of children forced to fight, to kill, to commit atrocities as part of a rebel army. They fight for Ugandan rebel leader Joseph Kony.        
Kony sees himself as the reincarnation of Jesus and uses his Lord's Resistance Army to kidnap children from their villages, terrorizing them into obedience.
This fall, the International Criminal Court in the Hague issued arrest warrants for Kony and four of his top commanders  on charges of war crimes.  These are the first warrants ever issued by the court.
Click here to read the full story from August of this year.
Click below read previous blog entries on this report:
• |
A guilty verdict in Carlie Brucia case (Ann Curry, Dateline anchor)
An update on our story about Carlie Brucia, the sixth-grader who was snatched by a stranger.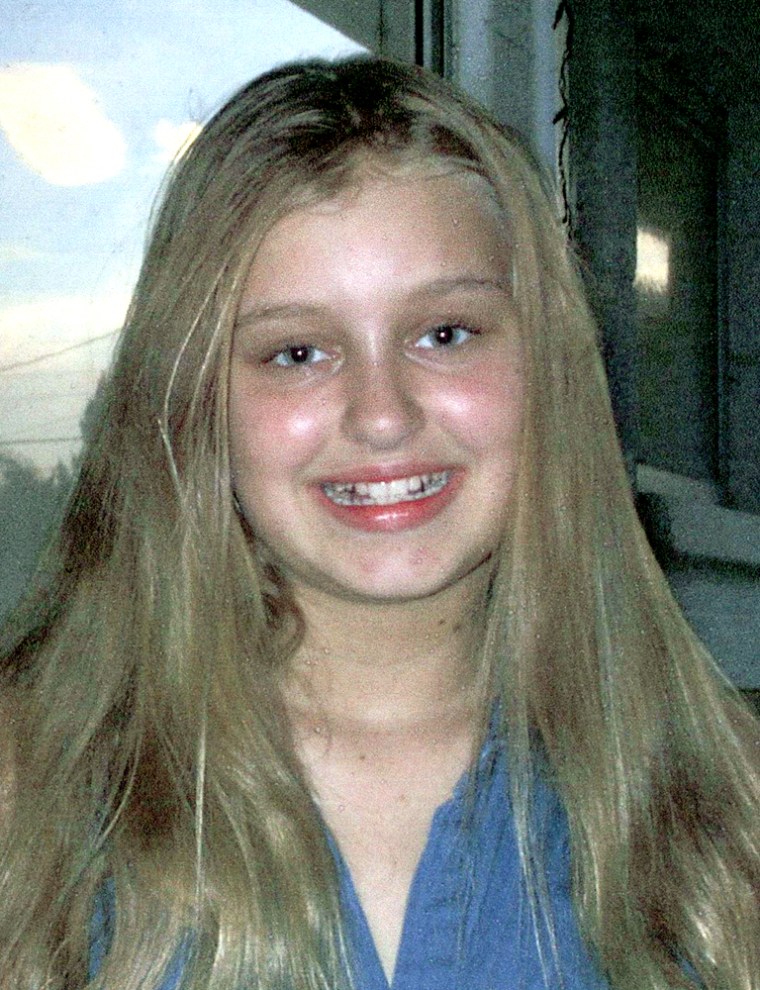 It took only seconds: The 11-year-old from Sarasota Florida was abducted last February on her way home from a friend's house. The crime was captured by a car wash security camera. Carlie's body was discovered days later.
Under arrest was an unemployed mechanic named Joseph Smith, who had  been out on probation.  He was charged with kidnapping, sexual assault, and first degree murder. The jury found Smith guilty on all three counts.
Last Thursday, jurors recommended he be given the death penalty. The judge will make the final decision on his sentence, expected sometime next month.
• December 2, 2005 |
In tights, minus the chest hair (Stone Phillips, Dateline anchor)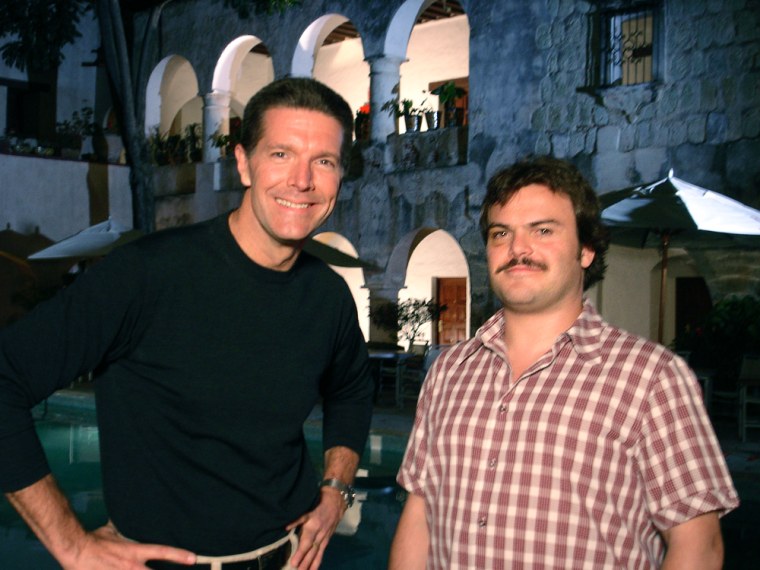 OAXAXA, MEXICO— I was in Mexico to interview one of the stars of the new "King Kong" movie and to talk about Peter Jackson's remake of the 1933 classic.
No, I didn't sit down with a 29-foot ape, but he's a giant nonetheless — Jack Black. The popular actor from "School of Rock" plays the larger than life director Carl Denhem, films King Kong in his natural environment, and later brings him back to New York City. You know the story from there.
Why were we in Oaxaxa? Black was shooting another film there. It's about a Mexican preist who wrestles at night to make money for his orphanage. And it's not one you're going to want to miss since you're going to see what I saw on the set— Jack Black in his wrestling get-up: tights, red boots, no shirt, and unlike King Kong, absolutely no chest hair. He had it all removed for the role. Talk about commitment to the role.
Jack Black, Peter Jackson King Kong, coming up on Dateline Friday. Dateline NBC, 10 p.m.
Play the video, below, to watch this blog on video:
More video: Click here to watch "'King Kong' Video Diary: Day 46" courtesy of Newsweek and kongisking.net. Jack Black is in a tizzy over a report that he is only 5 feet 4 inches.
And click here to watch the "King Kong" trailer.
You don't know Jack (Deborah Trueman, Dateline producer)
One of the best things about doing celebrity interviews, besides meeting people you often admire, is finding out things you didn't know about them before.
My latest assignment was to produce a piece with Stone Phillips on Jack Black, who is one of the stars of the upcoming film "King Kong."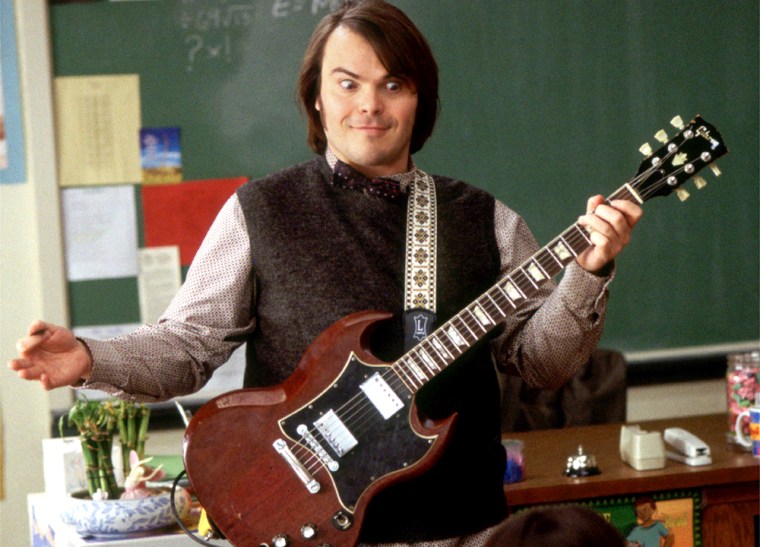 I had only known him as the funny guy who made me laugh out loud in films like "High Fidelity" and "School of Rock." But after digging through the research I found out there's a lot more to Jack Black than meets the eye.
So in that vein, I now present Five Things You Probably Didn't Know About Jack Black:
He made his first television commercial at age 13 (and still remembers his lines!)
His parents were both rocket scientists. Yes, you read that right.
He started out as a serious dramatic actor and even had a part in "Dead Man Walking."
He has a whole other career as part of a faux heavy metal rock group. He sings, plays guitar and also writes music. In fact, Black composed a special song for Stone Phillips which he surprised us with during the interview. You don't want to miss that.
He has fulfilled a career dream by working with director Peter Jackson, who says that Jack Black is the only one he knows who can steal a scene from a 25 foot ape.
You'll be able to find out a lot more about Jack Black, and "King Kong", when Stone Phillips interviews both the actor and director Peter Jackson, this Friday on a special Dateline at 10 p.m.