/ Source: The Associated Press
Divers recovered the body of a Jersey City police officer Thursday afternoon near the drawbridge from which he and another officer plunged to their deaths on Christmas night, New York City police said.
The body of Officer Robert Nguyen was found between 1 p.m. and 1:45 p.m. by New York City police divers, who handed the body off to Jersey City police, said Paul Browne, chief spokesman for New York City police.
Nguyen was in an emergency services vehicle that plummeted about 45 feet off the open drawbridge in blinding rain and fog into the Hackensack River on Sunday night.
The body of the other officer, Shawn Carson, 40, was found about 90 minutes after the accident.
Browne said Nguyen's body was found in about 50 feet of water some 70 feet from where the truck went into the frigid river.
The officers had crossed the Lincoln Highway Bridge from Jersey City to Kearny to help other officers place warning cones and flares because the safety bar and bell used to warn motorists when the bridge was open were out of order, damaged in a truck accident.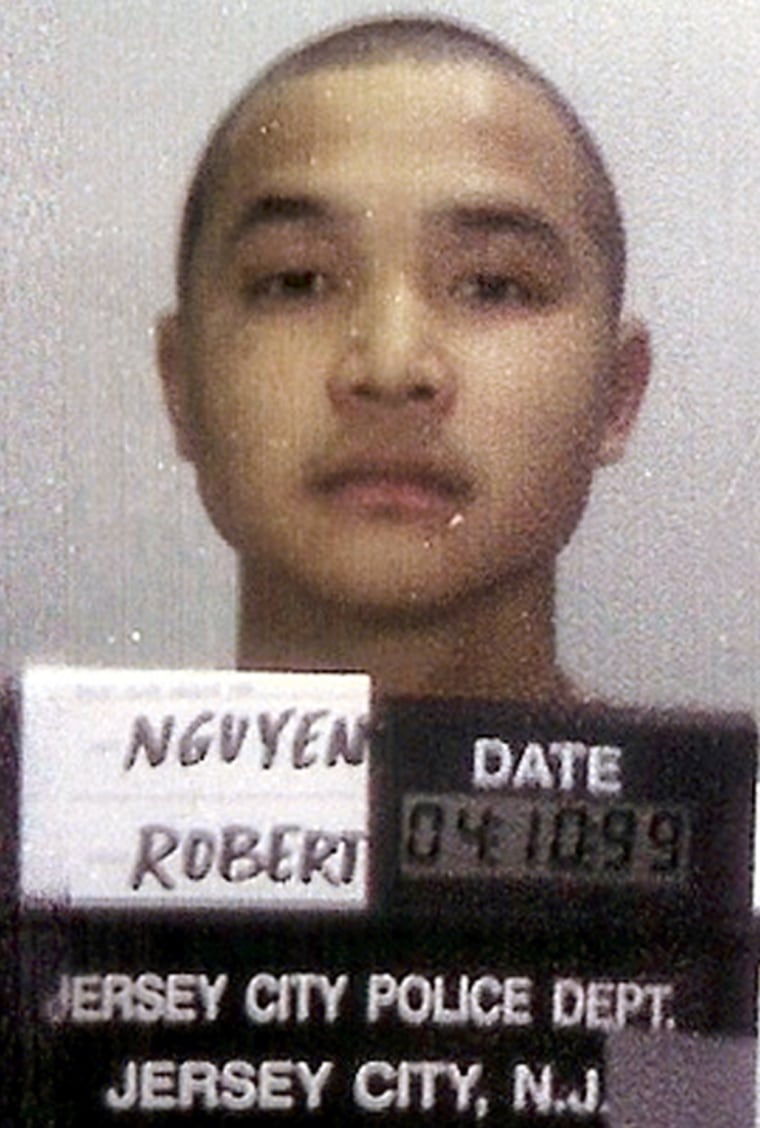 Before the two officers drove back across the bridge, its operator raised the middle span to allow a tug boat to pass underneath. The police officers' truck went off the open end of the bridge and into the water, police said.
Authorities, including divers and officials using boats and sonar, had been trying to find Nguyen's body since the accident.
On Wednesday, Nguyen's mother took part in an emotional farewell ceremony held on the bridge. Sobbing uncontrollably, she pleaded for her son to come back to her as relatives supported her under each arm.
"I want to see him! Please! Momma wants to see him!" cried Bichvan Nguyen. "Where are you? Please come up! I want to see you!"
Carson's funeral is scheduled for Friday.