/ Source: The Associated Press
The young Austrian woman imprisoned for 8 1/2 years in an underground cell "thought only of escape" during her entire ordeal, she told a magazine in an interview published Wednesday.
Natascha Kampusch, who bolted to freedom on Aug. 23 while her captor busied himself with a cell phone call, told the Austrian weekly magazine News she repeatedly asked herself: "Why, of all the many millions of people, did this have to happen to me?"
The interview hit the newsstands a few hours before a TV interview with Kampusch, now 18, was to be aired nationwide.
"I thought only of escape," she told the magazine two weeks after she won her freedom by taking advantage of kidnapper Wolfgang Priklopil's distracting call to run to neighbors, who called police.
Priklopil, 44, killed himself within hours of her escape by jumping in front of a commuter train.
"I always had the thought: Surely I didn't come into the world so I could be locked up and my life completely ruined," Kampusch was quoted as saying. "I always felt like a poor chicken in a hen house. You saw on TV how small my cell was, it was a place to despair."
Not enough to eat
News printed a large color photograph of a pensive-looking Kampusch on its cover, showing her with a pink kerchief covering part of her blonde hair.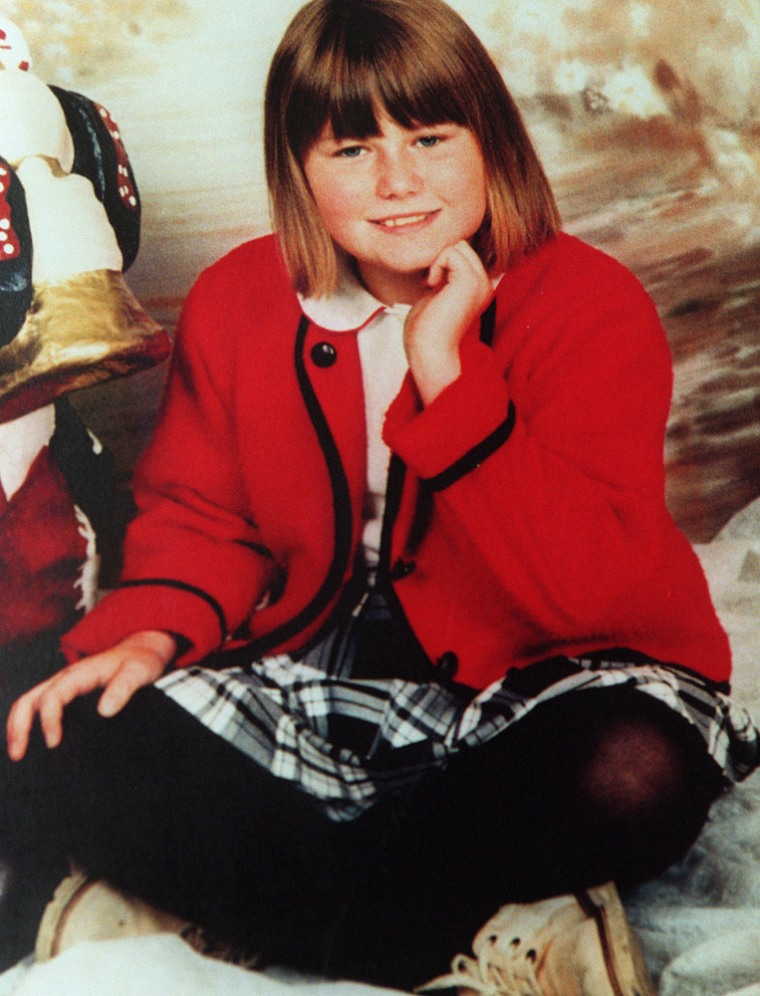 The magazine said it interviewed Kampusch at Vienna's General Hospital, where a cardiologist examined her for possible heart trouble. She said she had suffered throughout her captivity from heart palpitations that at times made her dizzy and rendered her memory of some events "fuzzy."
Kampusch also said she often did not get enough to eat. Another Austrian magazine, Profil, had reported that at the time of her escape she weighed just 92 pounds, exactly her weight when she was snatched off a street while walking to school as a freckle-faced 10-year-old.
Kampusch told News she has made a smooth transition to freedom "and now have no trouble living together with other people."
On Wednesday evening, a 20-minute prerecorded interview with Kampusch was to air nationwide on public broadcaster ORF, which said her face would be visible unless she asks for a last-minute electronic retouching. Previously, the station had suggested she would appear behind a screen or with her face otherwise altered so she would not be recognizable on the street.
"People will see her," said Christoph Feurstein, the journalist who interviewed her Tuesday at an undisclosed location.
Feurstein said Kampusch spoke "from the gut" in the TV interview and wore a headscarf, which he described as more of a fashion accessory than an attempt at a disguise.
Kampusch's eloquent statement
Among the more touching moments in the interview, according to Feurstein: Kampusch describing the stillness of the cell when she was first thrust inside, and her account of how she once struggled in vain to make eye contact with people when her captor took her shopping.
Kampusch also granted an interview to the mass-circulation Kronen Zeitung daily, which like News planned to publish its account on Wednesday afternoon, promising more details in daily installments over the next few days.
Although Wednesday's interview was the first time she has shown herself since her escape, it was not the first time she has been heard from.
Last week, Kampusch issued an eloquent handwritten statement that gave details of her captivity, spent for the most part in the tiny, windowless cell Priklopil built for her in the dingy basement of his home in the Vienna suburb of Strasshof. That statement contained some surprises: Kampusch said she did not feel she missed out on much during her years as a prisoner, and she said she "mourned in a certain way" for Priklopil.
ORF said Kampusch had decided which questions to answer and had refused to be asked anything intimate. Police have said she may have had sexual contact with her captor, but have refused to elaborate.