/ Source: Forbes Traveler.com
Having canvassed vast swaths of the globe, intrepid vacationers like Spencer Rodd aren't interested in seeing yet another city's historic attractions. Not unless it's the Russian capital and it's being viewed from the cramped cockpit of a MiG fighter jet, flying supersonic at Mach 1.1 at an altitude of 45,000 feet.
Rodd, a Briton, isn't a member of the RAF on some belated Cold War fact-finding mission. He's a regular Joe who works in media publishing in Reading, England. He is also part of a new crop of clued-in, thirtysomething thrill seekers who are combining their daredevil predilections with once unattainable adventures thanks to a slew of new outfitters for whom nothing is too extreme.
"I just had to keep reminding myself that this is not a Disney adventure," says Rodd of his once-in-a-lifetime sortie with Incredible Adventures, "and that I am lucky to be given access to some extraordinary opportunities."
What's more, Sarasota, Fla.-based Incredible Adventures, which also organized a reception for Rodd at the Monino Air Museum as part of a two-day, on-the-ground program, isn't alone in this rarefied segment.
At Thunder City in Cape Town, South Africa, prospective adrenaline junkies can choose to do supersonic flights to 50,000 feet, where they can view the curvature of the earth Concorde-style. They can also pull Gs, do aerobatics including loops, rolls, barrel rolls, and inverts. Perhaps best of all, they can take a dramatic low-level pass over the Cape coastline — all in either a Lightning, BAe Buccaneer or the Hawker Hunter, considered the Spitfire of the jet age.
Whether it's diving with sharks in Scotland (yes, Scotland), maneuvering a World War II tank through Cornwall, England, putting a European rally car through its paces in Florida or bull riding in West Virginia, all kinds of semi-perilous activities are available for a fee.
"Our customers are tired of the typical golf vacations, cruises and fishing trips," says Greg Claxton, Director of Sales at Incredible Adventures. "They are looking for something more exciting, more exhilarating, more adventurous. Our programs offer clients the opportunity to get out from behind their computers and realize lifelong and even childhood dreams that have been in back of their minds for years."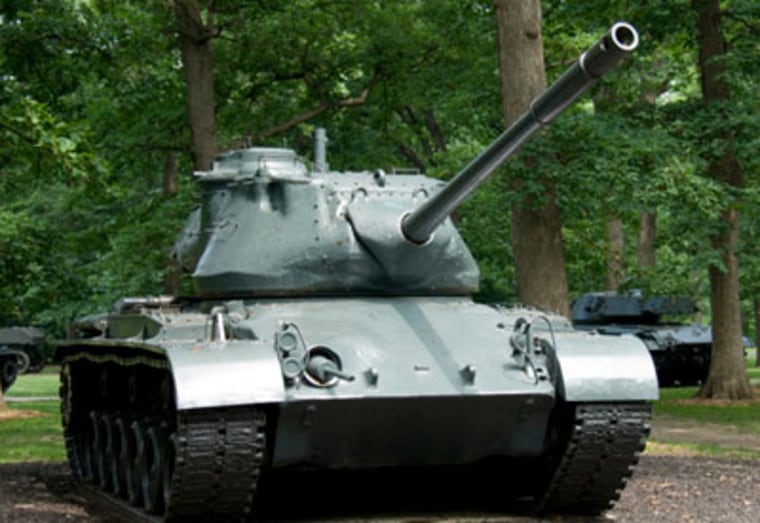 But not all adventures on offer are so speed-driven or perilous. Consider Antares, a South African-based outfitter that in just six weeks makes a game ranger out of anyone with a driver's license and a good proficiency in English.
"We've had a variety of people, everyone from an 18-year-old girl to a pensioner in his 60s," says Ian Owtram, the founder. "Mostly our clients are in their 20s and come to us from all over the world; some are doing it to improve their personal knowledge of the outdoors, others are pursuing a potential career." The cost: just $1,500 for room and board, all training and the Level One exam, not to mention a thorough first aid course.
And what do clients come away with? According to Owtram, invaluable first-hand knowledge about everything in the bush: all manner of plants, animals, trees and grasses. Owtram also teaches students, many of whom go on to have a career in the field, about geology, metrology and astronomy, each discipline crucial to survival.
Surviving a ride or an encounter with a bull is the primary goal at West Virginia-based Z Bulls, whose day-long programs come with a myriad of health and safety disclaimers that don't dissuade beginners from giving it a go. More rigorous, perhaps, are the 4- to 8-day dogsledding journeys into the bitter cold of the Swedish Lapland offered by Nova Arctic.
"We have a wide-ranging roster of clients, most of who are experienced in life and in travel and have thought about this for a long time," says Per Berglund, a 20-year veteran and founder of the four-year-old company. "Most come because they want to be enveloped by the scenery but because they also want to work together with the dogs. It's team building and it isn't for the fainthearted because we have some tough — and long — days in some really harsh weather." The price: $250 a day, and that covers meals but not transportation to and from the launch location.
For those who sign up for one of these adventures financial obligations are the last consideration according to outfitters like Berglund. "Our clients could easily afford to spend a week on a private island. The reason they choose us is because they get much more out of the experience."