/ Source: The Associated Press
A small jet crashed during takeoff from a suburban airport Friday, killing two people, authorities said.
Remains of two people were found in the burned wreckage, said Fire Department spokesman Ron Myers.
The Cessna Citation jet had two crew members aboard, said Joe Miller, a dispatcher with Sun Quest Executive Air Charter, which operated the flight.
The craft went down just before 11 a.m.
Firefighters sprayed foam as the aircraft burned in a field about three-quarters of a mile north of the suburban airport. No structures appeared to be involved.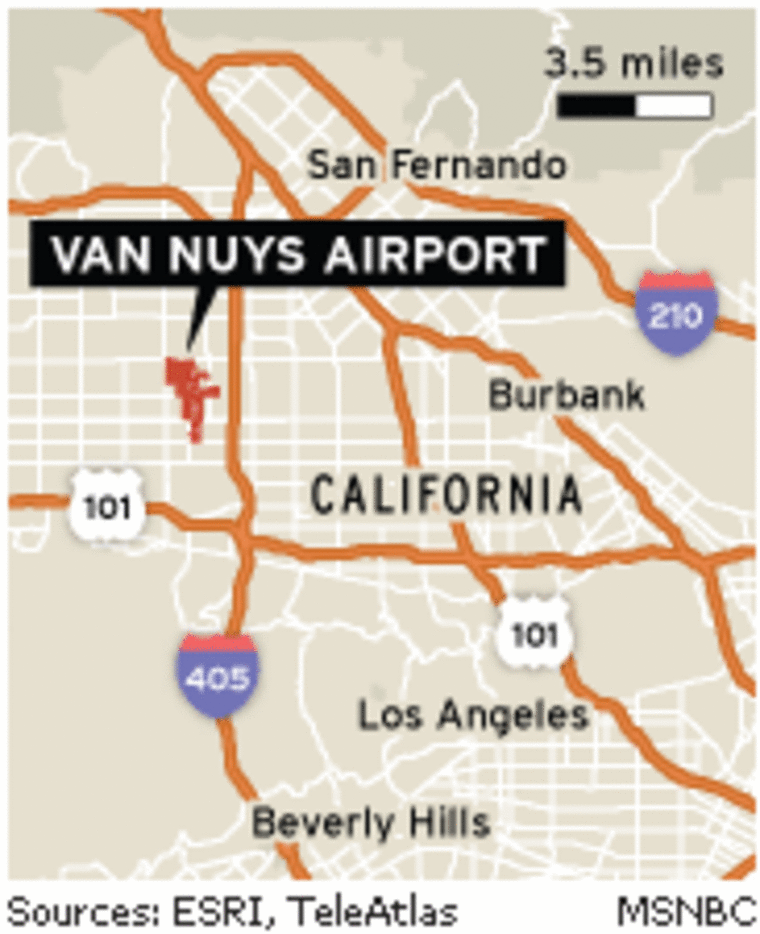 The aircraft was flying to Long Beach, about 25 miles south of Los Angeles.
Depending on the model, a Citation can hold four to eight passengers, plus two pilots.
Van Nuys is the busiest general aviation airport in the nation, with an average of nearly 500,000 takeoffs and landings annually. The 730-acre facility is owned by the city's Los Angeles World Airports department and is used by private, corporate, charter, flight instruction and maintenance operations.