/ Source: The Associated Press
The world's most famously enigmatic woman may have shed more of her mystery.
An amateur historian said Friday that he has found the final resting place of a Renaissance woman who has been linked to Leonardo da Vinci's most renowned painting, the "Mona Lisa."
A death certificate shows that Lisa Gherardini — the woman some have identified as the model for the "Mona Lisa" — died on July 15, 1542, in Florence and is buried in a convent in central Florence, Giuseppe Pallanti said.
"Maybe Leonardo chose a woman like many others," Pallanti, a high-school economics teacher in Florence, told The Associated Press. "She was not a noblewoman, or a princess. She was a family woman."
It's not certain that Gherardini, who was born in 1479 and married a rich silk merchant named Francesco del Giocondo, is the woman in the painting whose smile has inspired speculation for centuries.
Tradition links Gherardini to "La Gioconda," as the painting is known in Italian, because Giorgio Vasari, a 16th-century artist and biographer of Leonardo and other artists, wrote that da Vinci painted a portrait of del Giocondo's wife.
Pallanti, who has written a book about the Mona Lisa, also points out that del Giocondo was a neighbor and acquaintance of the artist's father, Piero da Vinci.
"I'm not taking a stance, I'm not an art historian," Pallanti said. "But it's hard to believe that Vasari lied."
Was she the real Gioconda?
Alessandro Vezzosi, a Leonardo expert and the director of a museum dedicated to the artist in his hometown of Vinci, said Pallanti is a respected researcher whose work gives interesting information on Gherardini.
But he said she is not the woman depicted in the work that hangs in Paris' Louvre Museum.
"There is a basic mistake, to say that this is the real Gioconda," Vezzosi said.
A letter that Leonardo wrote indicates that the Mona Lisa was probably a lover of the artist's sponsor, the Florentine nobleman Giuliano de Medici, Vezzosi said.
"This doesn't mean that he didn't also paint del Giocondo's wife," he said. But that portrait has yet to be located, Vezzosi said.
Vasari also noted the beautifully painted eyelashes and eyebrows in the portrait of Gherardini — features absent from Leonardo's most famous work, Vezzosi said.
Gave birth to five
Pallanti, who unearthed Gherardini's death certificate shortly before Christmas, said Gherardini was a mother of five, plus a sixth who was adopted.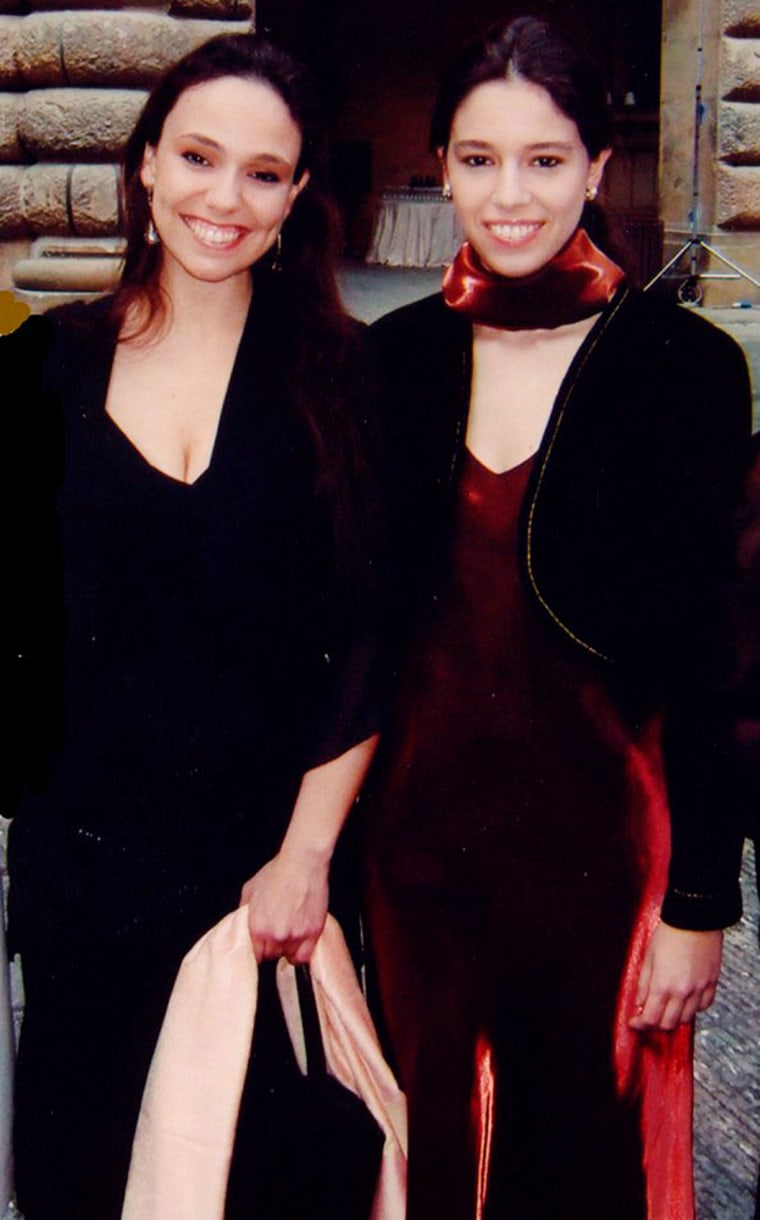 Her home was near Florence's Basilica of San Lorenzo, which in turn is near the Convent of St. Ursula where she is said to have been buried.
That same convent became the home of one of Gherardini's daughters, who became a nun.
"Her husband's will said that after his death, she would go and live with her daughter," Pallanti said, explaining what led him to search through documents there and eventually discover her death certificate.
Pallanti said the convent is not in good shape, and he has not tried to find the actual tomb.
Associated Press writer Ariel David contributed to this story.