/ Source: The Associated Press
The families of Columbine school shooting victims pledged Friday to appeal a judge's decision to seal information about the two killers, saying the information may have helped prevent the Virginia Tech massacre.
Columbine High School was closed Friday, as it had been every April 20 since the 1999 attack in which two students, Eric Harris and Dylan Klebold, killed 12 classmates and a teacher before killing themselves.
To mark the eighth anniversary of the slayings, Gov. Bill Ritter asked state residents to join a bell-ringing and moment of silence for the Virginia Tech victims on Friday.
In the years since Columbine, Colorado has become a better place, Ritter said during a solemn ceremony outside the Cathedral of the Immaculate Conception in Denver, moments before the cathedral bells tolled.
"It's a place of healing, it's a place of unity, a place of hope because we got there together," the governor said.
Still searching for understanding
Still, it's been difficult for some families to understand federal Judge Lewis Babcock's decision earlier this month to seal for 20 years the testimony of Harris' and Klebold's parents about the boys' home lives. They feel the information could help prevent future school rampages.
"If we can find a way to finance it, we are going to appeal," said Brian Rohrbough, whose son, Daniel was killed at Columbine.
At a news conference, Rohrbough called on the Jefferson County sheriff, the Columbine principal and Babcock to release all information on the killings immediately.
"I am absolutely convinced that the information here would have prevented other school shootings, most likely the most recent one," Rohrbough said of the shootings in Blacksburg, Va., on Monday.
Much information about the Columbine killers is available on the Internet. Authorities learned that Harris and Klebold played violent games, made violent videos at school, and were bullied.
Judge cites fear of inspiring copycats
Michael Shoels, father of Columbine victim Isaiah Shoels, was at Virginia Tech on Friday to urge officials there to avoid secrecy and keep families informed during the investigation.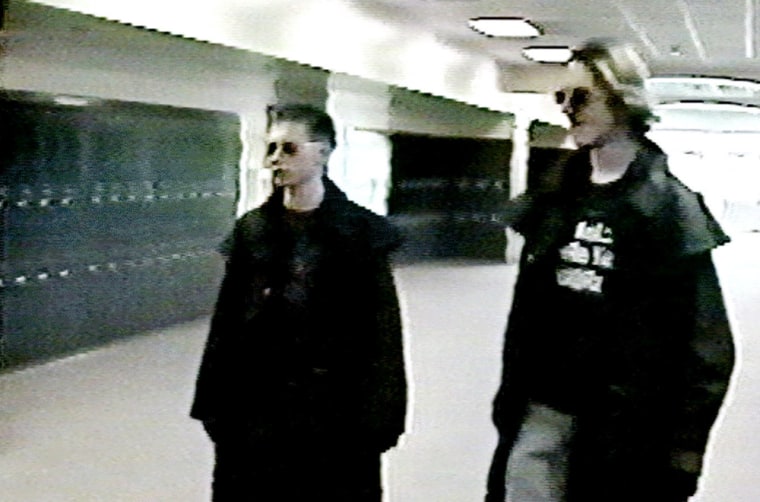 "I don't want them to get caught up in what we got caught up in Colorado," he said. "They need to let these parents know that they are going to do whatever they can to get to the bottom of this."
That may not only prevent some lawsuits, but it will help other schools learn and change, he said.
"The child that killed their children, he's dead also. There's no prosecution here. So why not open up and let it be a lesson to everyone?" he said.
In the Columbine records ruling, Babcock cited a need for confidentiality and concerns that releasing the testimony from the killers' parents could encourage copycat crimes. The judge declined to comment.
Seung-Hui Cho, who killed 32 people on the Virginia Tech campus on Monday before taking his own life, called Harris and Klebold "martyrs" in a videotape he mailed to NBC.
Randy Brown, whose son, Brooks, was threatened by Harris, before the slayings said, "There is information in these files that will make you cry, that will make you angry and will make you sick to your stomach."
The Harrises and Klebolds commented publicly only through their lawyers. Michael Montgomery, an attorney who represented the Harris family, said the judge made an appropriate decision.
Rohrbough said he was encouraged by Virginia authorities who released information about their investigation into Cho, including his video tapes.
"The people got to see the murderer for being a murderer," Rohrbough said.