/ Source: The Associated Press
Shedding its reputation for illegal gambling dens, prostitution and streets plagued by drug dealers, Honolulu's Chinatown has finally begun to emerge from its dark past.
Visit the neighborhood today and you'll find yourself swept up in the crowds buying and hawking piles of tropical fruits, fragrant flower lei and greens, and meats butchered before your eyes.
But take a closer look and you will witness a new development not as common to the nation's other Chinatowns: Bohemian nightlife, galleries, stylish stores and ever ritzier restaurants.
As night falls, the streets earlier filled with cooks and moms looking for fresh foods are repopulated with primped young people gathered at the entrances of nattily styled bars and patrons of the arts on their way to performances of modern dance or Japanese flute music.
And, if the bass lines from local clubs aren't too loud, the sounds of drums, electric guitars and an earnest singer might be heard wafting down from a second-story window.
Long concerned with the happiness of the sun-seeking mainlanders and Japanese jet-setters hosted in the hotels of Waikiki, Honolulu now has a fun neighborhood for young locals to call their own in Chinatown.
But it's also a great place for tourists to see a side of Hawaii that isn't buffed up and manicured just for visitors.
"It used to be a different place filled with this kind of rugged potential that was kind of fraught with drug dealers and - it had a really, really bad reputation," said Rich Richardson, creative director of the ARTS at Marks Garage.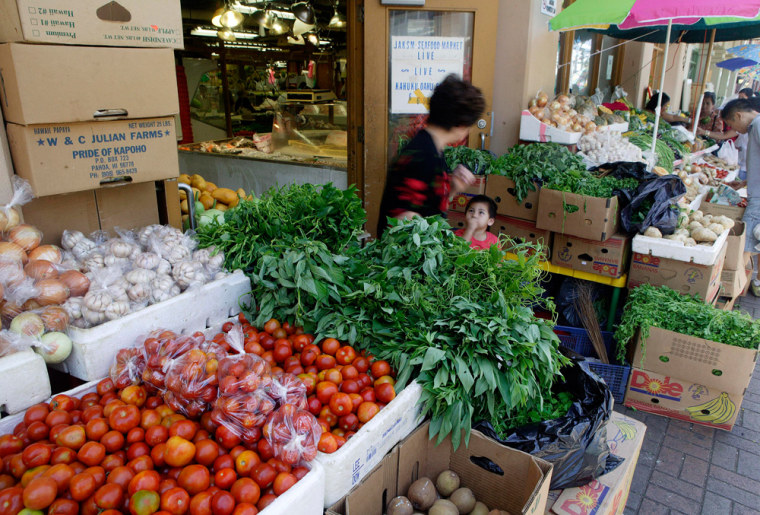 Founded with seed money from the city in 2001, the gallery was among the innovators in the eastern half of Chinatown, which had languished despite the buzzing ethnic commerce a few blocks to the west.
About two years later, Richardson installed two shows for his and another gallery and coordinated a nighttime opening in hopes of luring an audience with a fun evening out.
Initially, however, the plan didn't deliver.
"We had about 30 people here and six of them were from my family. So, it was a pretty small turnout. I was really skeptical. But it kept growing and growing," he said.
Today, the event held on the first Friday of each month has spread through the neighborhood, bringing up to 3,500 people to Mark's and filling the streets with swarms of locals and out-of-towners looking for art and a good time.
And lately the options have exploded. In roughly two years the area has sprouted at least five new restaurants, three new bars, a nightclub, a cafe, a couple of spas, a yoga studio, a wine store, a hair salon, an arty surf board shop, a stylish skate board shop, a home decorating store and a handful of arts spaces.
Tourists roaming the neighborhood, however, should be prepared to witness some lingering rough edges, particularly at night and mostly in the form of the wild-eyed regulars of a clutch of down-and-out karaoke bars on Hotel Street.
During the day, one of the best introductions to the neighborhood is tours with the Chinese Chamber of Commerce or the Hawaii Heritage Center.
Staffed with an enthusiastic band of volunteers, the center on Smith Street is also a great place to get a sense of the history and traditions of the waves of various Asian groups, as well as Irish, into the neighborhood.
"It's always the same and it's always changing," said Karen Motosue, vice president of the center.
Farther west, Maunakea Street is known for one of the neighborhood's oldest enterprises - no, not that - lei shops. Originally run by Hawaiians, many of the shops selling the garlands - a complex construction of flowers, nuts and leaves - are run by Vietnamese families who string them onsite.
There are a number of pleasant lunch options to be found in the district.
Popular, but not for the faint of heart, are the food stalls at the back of the Maunakea Marketplace. Behind the booths of rambutan, long beans and displays of fish - some very similar to the beauties you just saw snorkeling - is another room with stalls serving a wide range of workman's meals from across Asia.
With some food in your belly, poke around in some of the 14 or so galleries two blocks over, on and around Nuuanu Street. A guide can be picked up at Mark's. But remember the focus is on local and regional emerging artists. So don't arrive looking for a Richard Serra masterwork. The scene is still in its springtime.
In addition to Mark's, take a look at ThirtyNineHotel, which is a gallery, not a hotel, but doubles as a bar and music venue in the evenings. Also inquire about evening performances at the Hawaii Theatre, which catalyzed the area's revival with its renovation and then grand reopening in 1996.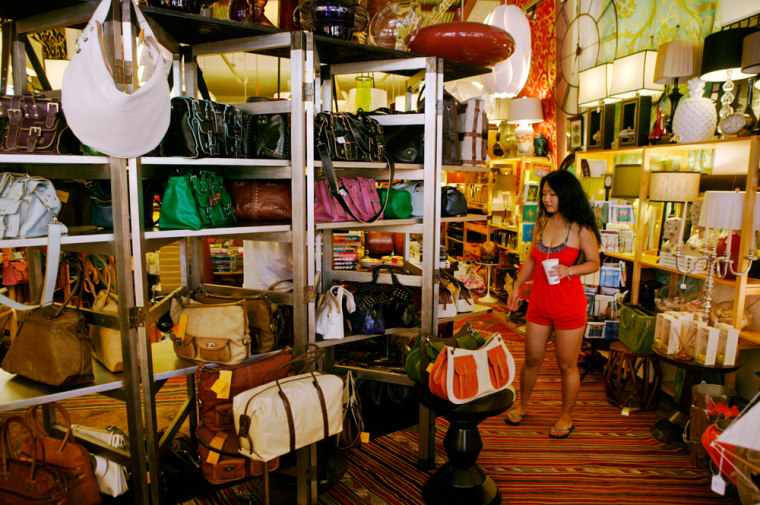 At night, the nearby blocks are at the center of the entertainment offerings. On the seaside end of Nuuanu are the neighborhood's Irish pubs, serving Guinness and sometimes featuring bluegrass.
Moving up the street are a few more options on the left side before reaching the district's nightlife hub at Hotel Street.
Up the block, you'll find the trail blazing Indigo, around since 1994, and to the left on Hotel Street there's the relative newbie establishments of Bar 35 and Next Door. The music featured here resides generally in the ranges of hip-hop, reggae, jazz and various forms of dance music.
On every second Saturday, Next Door also hosts a local filmmakers' competition called Showdown in Chinatown. Entrants get two days to write, shoot and edit their movies. The event is wildly popular and the fledgling cineastes get their work played to a packed house of hundreds.
"The main thing we want to do is get people to think," said Torry Tukuafu, founder of the competition.
Ong King Art Center on the opposite side of the neighborhood near River Street has the vibe of an arty commune. It offers classes such as belly dancing during the day and anything from spoken word to trippy performances by half-naked, body-painted dancers in the evening. Liquor-free, it instead serves all-you-can-drink bowls of the relaxing local root kava for $5 so you don't loose your positivity.
But, dude, why would you do that? You're on vacation in Hawaii and everyone else has to go to work in the morning.