/ Source: The Associated Press
One of the two young women dubbed the "Barbie Bandits" after a videotaped bank theft pleaded guilty Wednesday and apologized in tears.
"I regret what I did. I wish I could take it back every day," Heather Johnston, 19, told the judge.
She said she decided to plead guilty to felony theft and misdemeanor marijuana possession because she wanted to take responsibility for her actions. She did not have a deal with prosecutors.
Surveillance video showed Johnston and Ashley Miller wearing sunglasses and laughing as they appeared to steal nearly $11,000 from a Bank of America branch in Acworth, Ga. on Feb. 27. Authorities later said the bank teller was in on the plot.
According to authorities, Miller and Johnston went on a shopping spree afterward and even gave money to the homeless. They were arrested two days later.
Charges against Miller, the bank teller and another man are still pending.
Johnston, who had no prior criminal record, and her parents asked Cobb County Superior Court Judge Mary Staley not to send her to prison.
Assistant District Attorney Jason Samuels recommended three years behind bars for the theft charge and one year for the drug charge, to be served concurrently. He noted that Johnston was seen smiling during the theft and later laughed about it in a nationally televised interview.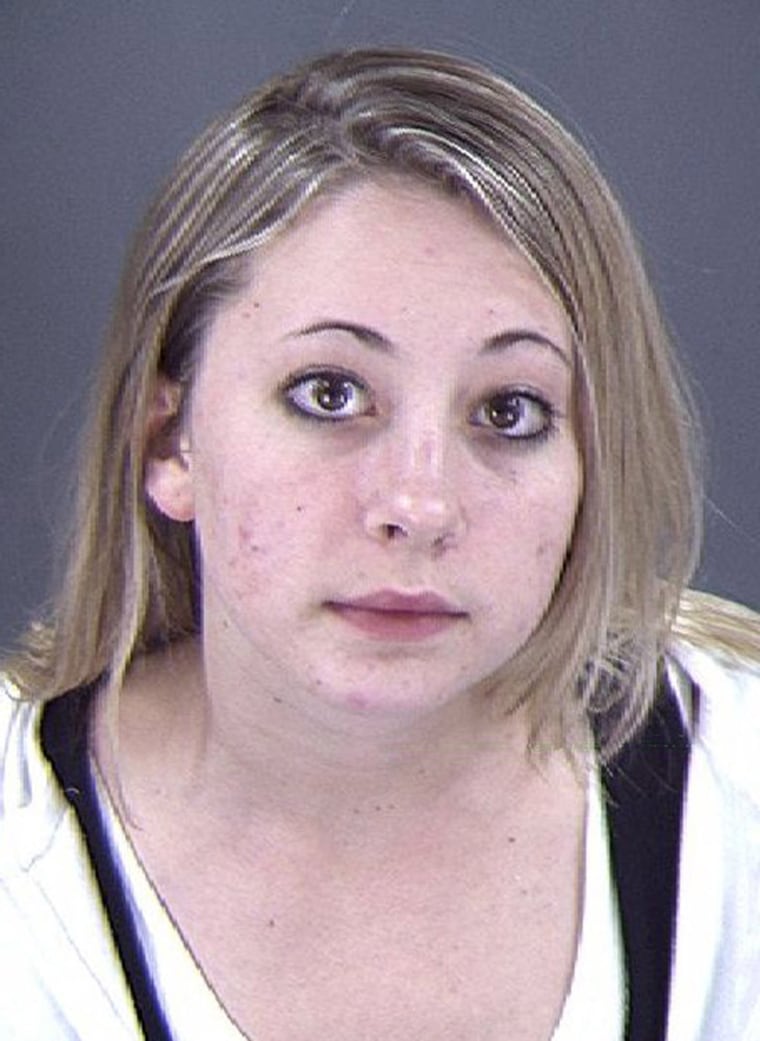 The judge said she would defer sentencing until after the three other defendants' cases are concluded. She said she expects Johnston will testify truthfully if called as a witness.
'Money isn't everything'
Johnston and her parents told the court that following her release on bond, she has worked for about three months as a customer service representative for a legitimate business. Before her arrest, she had been working in a strip club.
"Money isn't everything," Johnston said. "It's not what's important to me any more. Doing the right thing is." Now, she said, "I feel more rewarded because I've worked hard for it."
To her family and friends, she said, "If I've embarrassed you or hurt you, which I know I have, then I'm sorry."