"Halo 3" is everywhere.
Even if your last experience with a video game was "Pac-Man" in the 80s, Microsoft wants you to know about "Halo 3," the last chapter in its blockbuster video game franchise.
The media barrage began nearly a year ago, with a TV ad during Monday Night Football. And as today's release date neared, the hype machine kicked into high gear. Master Chief, the faceless hero of the series, stares up at me from the cover of my Wired Magazine. My local Safeway has cases of "Halo 3"-branded Mountain Dew. If I fancy a Slurpee, I can get it in a "Halo 3" cup.
Honestly. "Halo" and "Halo 2," which released in 2001 and 2004, respectively, sold a whopping 14.5 million copies worldwide. The franchise, which is exclusive to the Xbox platform, single-handedly put the game machine on the map. It turned a generation of gamers into fans of the first-person shooter genre.
I should mention that I work on the Microsoft campus, so the hype is pretty extreme. Master Chief greets me in the cafeteria, on building banners, on the side of shuttle busses.
I should also mention that MSNBC.com is a joint Microsoft – NBC Universal venture.
But seriously — why all the hype, Microsoft? "Halo 3" is going to fly off shelves — no matter how many TV spots you buy.
And what is it about this one game — particularly in a year that promises to produce a slew of first-rate titles — that hogs all the attention?
"There's no bigger Xbox series than 'Halo,' and being the first really well-done first-person shooter on a console kind of seals that," says gamer Justin Snyder, of Bowie, Md. "For a lot of these kids who play console games only, 'Halo' was the first time they'd ever had a taste of an FPS."
Snyder's use of the word "kids" to describe "Halo" fans is no slip of the tongue: The series is hugely popular with high schoolers and dorm dwellers alike, and Microsoft's marketing blitz is tailored accordingly. The company has in-store promotional deals with 7-11 and Burger King. "Halo 3" sponsored this summer's Projekt Revolution tour, which included acts like Linkin Park and My Chemical Romance.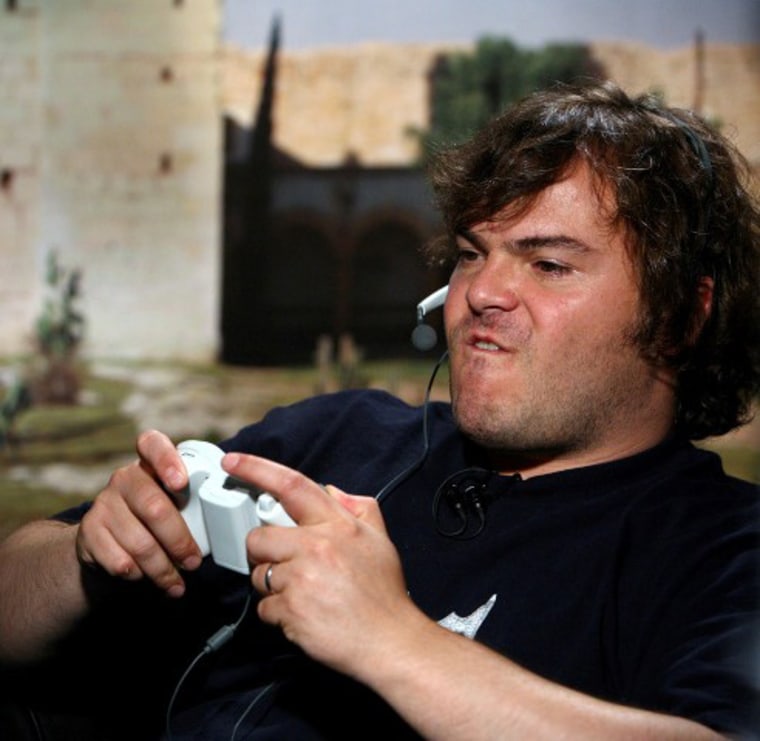 But Microsoft isn't the only one shelling out millions to support "Halo 3." Many of the promotional partners in the "Halo" hype have kicked in their own dough to promote the game, eager to be a part of a product that so popular with the kids.
"One of the key changes for 'Halo 3' that we haven't seen for video game launch … is that the brand partners are spending media dollars in addition to what we're spending," says Jerret West, global product manager for Xbox.
Pontiac dropped as much as $7 million to cross-promote "Halo 3" and its G6 coupe. PepsiCo is reaching into its own pockets to hype Game Fuel, its "Halo 3" Mountain Dew. And game retailer GameStop ran a TV campaign in August and September to drive pre-orders.
Speaking of retailers, they're jumping on the "Halo' bandwagon, too. Microsoft says 10,000 stores across the country — including the Best Buy down the street from my house, in Bellevue, Wash. — opened last night to accommodate the hardcore fans that just had to have "Halo 3" the minute it went on sale.
Brian Lucas, a spokesperson for Best Buy, says the company hosted at least 100 midnight opening events last night for "Halo 3," with the bigger "events" at the stores in New York, Seattle, Miami and Los Angeles. Celebs showed up at the Fifth Avenue store in Manhattan to get their "Halo" on. Elsewhere, fans got free "Halo 3" swag — and, of course, the ability to pick up the game while the rest of the world slumbered.
But it's not just the software Best Buy hopes to sell today, tomorrow and throughout the holiday season — it's the peripheral products that go along with the "Halo 3" gaming experience: high-definition TVs, beefed-up sound systems, and of course, Xbox 360 systems.
The vast majority of gamers buying "Halo 3" this week and next already own Xbox 360s. But some analysts say that the buzz on the title could see a corresponding jump in sales of the game console.
"The 'Halo' effect during the holiday season will cast a shadow over Sony, and to some degree, Nintendo," says Nick Williams, an analyst with IGN's GamerMetrics. "Sony gamers are still waiting for that killer app to emerge on the PlayStation 3. Seeing ('Halo 3') on the Xbox 360 will make some PlayStation loyalists quite jealous and potentially cross over the fence to the Xbox 360 side."
That would be great news for Microsoft, which has yet to turn a profit on the Xbox.
"I know that Halo is a big, big contributor to console sales for the Xbox 360 and there are a lot of people waiting to buy this particular game," says Microsoft's West. "I'd be ecstatic if on Sept. 25 you see a lot of people walking out with 'Halo 3' in one hand and an Xbox 360 in the other." 
West says Microsoft's first focus with "Halo 3," though, is shattering first-day sales records. He says that when "Halo 2" launched in 2004, the game took in more money in its first day — $125 million — than "Titanic" did in its opening weekend. 
"The first number we're going to look at is whether we able to open in the U.S. as the biggest entertainment launch of the year," he says. "We're very aware that 'Spider-Man 3' opened at $151 million. We would like to take that number back."
They just might, too. Microsoft said last month that it had racked up 1 million in pre-orders for "Halo 3." At $60 a pop for the standard edition, those are big numbers. And they could be even bigger: For ten bucks more, fans can get the "limited" edition, which comes in a collector's case and includes a special "Halo" fiction and art book. And for $130, your game ships encased in a sweet Spartan helmet — you know, like the one Master Chief wears. (No, you can't wear this one. Sorry.)
Initial reviews of "Halo 3" are positive — if not gushing. Our reviewer, Levi Buchanan, characterized the single-player version as limited — but praised the online multiplayer features of the game, saying it will blow away "Halo 2" in this regard. That's no small praise, considering that "Halo 2" is still the most-played game on Microsoft's Xbox Live — three years after its release.
Clearly, Microsoft — and developer Bungie — also had their thinking caps on when they designed the user-generated content features for "Halo 3." Sure, the single-player campaign is short. But the new Forge option, which lets users tinker with the game, and the file-sharing capabilities, that let players share screenshots and films of gameplay, ensure that the "Halo" series will continue to live on and on.
Beyond the TV spots and the cross-promotions and the well-oiled hype machine, "Halo 3" is important to gamers in the same way "Revenge of the Sith" was important to "Star Wars" fans: It's the final chapter, the denouement of a long-running, epic saga.
And while Wayne Goyer, a "Halo" fan from El Paso, Texas, admits to buying into some of the hype — even picking up some of those Slurpee cups — he says what he's most looking forward to about "Halo 3" is playing to the end.
"I've got a couple friends, and we're going to wait in line, go back to my place, have a party,"  he says. "We're going to play through it until we beat it — or pass out."
Are you a huge "Halo" fan? Or does the game leave you cold? What other games are you looking forward to? to Games Editor Kristin Kalning. Selected responses may be published.