/ Source: The Associated Press
A hair lock snipped from Ernesto "Che" Guevara before his burial in 1967 sold for $100,000 at auction Thursday to a Houston-area bookstore owner who called the Marxist "one of the greatest revolutionaries of the 20th century."
Bill Butler, 61, won the 3-inch tress clipped from Guevara's mane after placing the only bid, which matched the reserve price.
Butler, who bid over the phone, said he was a collector of 1960s items and that the hair lock would fit in well.
"A lot of his writings are still worth reading today," said Butler, whose comments were relayed by a Heritage employee who spoke to him on the phone immediately after the auction.
Butler said he plans to ultimately display the hair at his Butler & Sons Books in Rosenberg, located just outside Houston. He said he didn't know how high he was prepared to bid.
Extra security hired
Earlier, the auction house had confirmed that someone in Venezuela, where President Hugo Chavez venerates Guevara as a model socialist, had requested a rush delivery of a catalog. Heritage spokeswoman Kelley Norwine would not say who in Venezuela requested the catalog or where it was shipped.
The Dallas-based auction house had hired extra security as a precaution against protesters, who Heritage thought might attend after alleged threats made against the company. Norwine said the company had been monitoring "leftist bloggers" upset that the company was profiting from Guevara's death.
Tom Slater, a director at Heritage, said the buyer had previously purchased other "very high-profile, exciting" items from the auction house.
Slater said he wasn't surprised only one bidder emerged, adding that would-be buyers may have been torn about whether purchasing the hair of the Argentinian was "the right thing to do."
"There was so much controversy surrounding the lot I think it may have given some people pause," Slater said. "There was no comfort zone."
Officials confident in authenticity
The hair was consigned by Gustavo Villoldo, a former CIA operative and Cuban exile who was involved in Guevara's capture, according to unclassified U.S. records and other documents.
According to Heritage, Villoldo did not want Guevara's body to be returned to Cuba, where it would receive a hero's funeral, so he supervised the burial in a common grave where a runway was being built.
"I wanted proof," Villoldo said of taking the hair, "that I had completed my mission."
Norwine said the hair hasn't been forensically matched to Guevara because of fears of test tampering.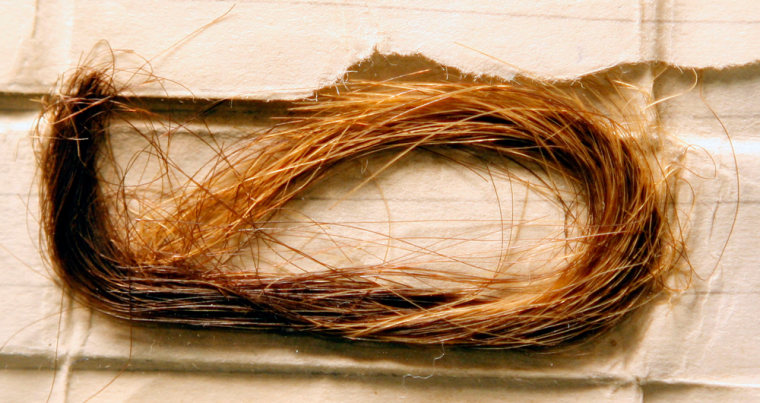 But she said the auction house is confident in its authenticity.
The Cuban government announced in 1995 that its anthropologists had uncovered Guevara's remains from Bolivia, and re-interred them in Cuba without doing DNA testing.
Villoldo and other exiles and experts say the body is still in Bolivia.