/ Source: The Associated Press
Chrysler LLC will unveil three concept electric vehicles next year that are designed to be totally electric or supplemented by diesel motors or hydrogen fuel cells, the automaker said Tuesday.
The concepts, to be shown in January at the North American International Auto Show in Detroit, are an effort to call attention to the company's research in futuristic power systems.
But none will be powered by the advanced systems yet, a company spokesman said.
"The issue is really more the packaging, today's knowledge of what the packaging will be in the future," said spokesman Rick Deneau.
Each of Chrysler LLC's brands, Chrysler, Dodge and Jeep, will get one of the concepts, the company said in a video posted Tuesday on its Web site.
The Chrysler ecoVoyager is a four-passenger car to be powered by an electric motor with a lithium-ion battery and a small hydrogen fuel cell to extend its range to 300 miles between charges from a conventional power outlet.
The power train will be beneath the floor and the area used for a conventional engine will be used for passenger and storage space, the company said.
The Dodge Zeo, a four-passenger sport wagon, will be a totally plug-in electric car with a lithium-ion battery capable of traveling 250 miles between charges.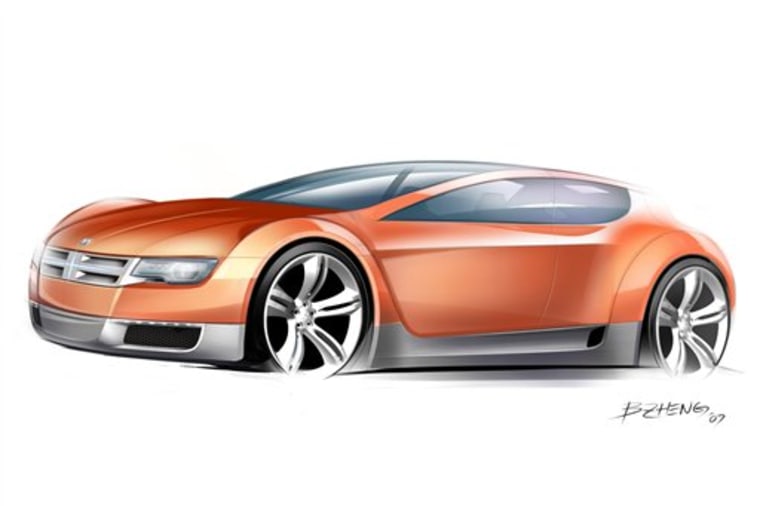 And the Jeep Renegade is a small two-seater, four-wheel-drive that can be used off the road. It would be powered by an electric motor and lithium-ion battery linked to a small diesel engine. Chrysler envisions that it will get more than 110 miles per gallon on diesel fuel and have a long range between plug-in charges.
All the concepts will be drivable when unveiled in Detroit, but will have conventional power trains until the technology is finished for their ultimate power trains, Deneau said.
Todd Goyer, another Chrysler spokesman, said the company will talk about timelines for bringing the technology to market as it gets closer to the auto show in January. He would not say how far along Chrysler is on developing a workable lithium-ion battery, something that its competitors are racing to do.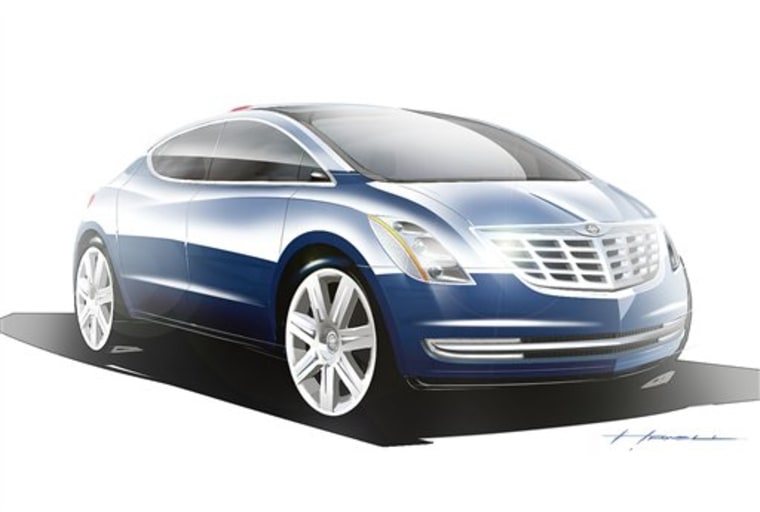 Chrysler engineers have been working on hydrogen fuel cell vehicles for nearly 10 years, along with a fuel cell partnership with Daimler AG, its former owner.
In August, Daimler AG sold 80.1 percent of Chrysler to private equity firm Cerberus Capital Management LP.
Together the companies put more than 100 fuel cell vans, buses and passenger cars on the roads for testing worldwide, with 30 percent of them in the U.S., said spokesman Nick Cappa.
Chrysler last week showed off its first two hybrids — both sport utility vehicles — at the Los Angeles Auto Show, but it has been late to the hybrid game compared with its competitors, said Aaron Bragman, an industry analyst for the consulting firm Global Insight.
"What we're seeing here is an attempt to show that they're not excluded from the total hybrid game. They are pretty much behind," Bragman said. "Maybe these are the first iterations of what their direction is going to be."