/ Source: Forbes Traveler.com
Aah, the holidays: The time of year that's synonymous with good food, gifts and—flights from hell. In case you haven't idled at an airport in awhile, the airline industry has suffered one of its worst years in recent memory. JetBlue's stranding of passengers on the tarmac at JFK for 11 hours—on Valentine's Day!—is but one horrific example.
But in the spirit of giving, we decided not to focus on everything that's wrong with the industry. Rather, we turned our attention to what's right. That is, we'd like to take this opportunity to remind anxious fliers that many carriers do get passengers from point A to B on time.
To that end, we analyzed current punctuality records of carriers around the globe, and came up with a list identifying the most punctual airlines in each region where data was available.
When faced with infuriating delays, many passengers prefer to blame incompetent management, lazy ground crews or pilots who step out for smoking breaks. The more likely culprits are outdated software, increased security, understaffed carriers and replacement crew delays that contribute to the nightmare of commercial flying.
But on-time performance is also affected by factors outside of an airline's control, says Dr. R. John Hansman, Ph.D., professor of aeronautics and astronautics at the Massachusetts Institute of Technology. He's also the chairman of the Federal Aviation Administration's Research and Development Advisory Committee. In particular, he cites the weather, the route and airport conditions.
For instance, consider an airline's route. An airway is structured much like a highway, says Hansman. Unless there's a tornado or blizzard in its path, it's a fixed and unchanging course with specific traffic limits. Similar to driving from Washington D.C. to New York on I-95 during rush hour, carriers flying the busiest routes at the busiest times are almost guaranteed to fall behind schedule. That's not to mention the smaller regional jets that crowd the lanes. "Airlines can get around this by setting a schedule that can be achieved on a reliable basis."
United States
It makes sense, then, that the most on-time carriers fly less-congested routes. Among U.S. airlines, Hawaiian (93 percent) and Aloha Airlines (92.4 percent)—which, between them, fly to a handful of locations scattered between the mainland and Australia—hold the top two slots for annual on-time arrivals, according to the U.S. Department of Transportation's December 2007 Air Travel Consumer Report. The monthly report looks at nonstop domestic flight operations among the 19 biggest U.S. airlines. Unlike the major carriers, Hawaiian and Aloha aren't even required to report their data to the DOT; they volunteer it.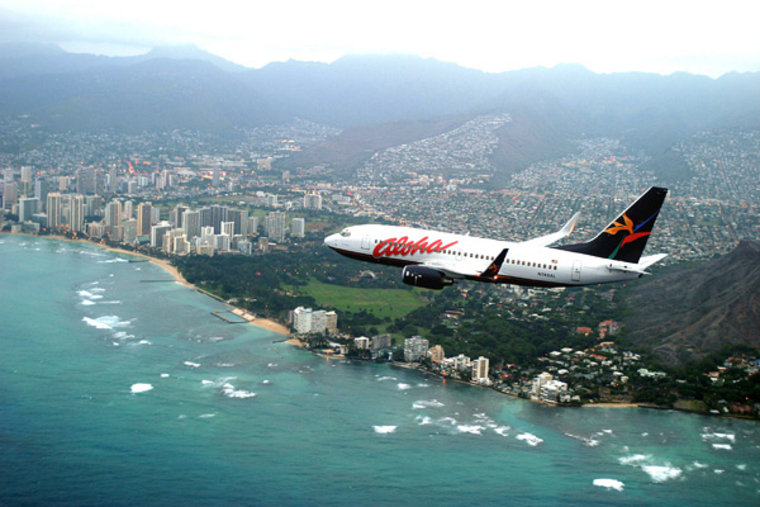 Among the big U.S. carriers, Southwest recorded 80.4 percent annual on-time arrivals, making it the most punctual of the major fliers (and third behind Hawaiian and Aloha). It also holds the highest percentage of on-time arrivals (82.1 percent) since the DOT began tracking this information in 1987, making it the most on-time U.S. carrier overall.
According to Hansman, the Dallas-based airline achieved this by structuring their network around less-congested airports. By landing in Providence, for instance, not Boston; Chicago Midway, not O'Hare. And unlike most carriers, Southwest doesn't structure flights around timely connections, which reduces congestion and subsequent delays. It's not the most convenient model—expect longer layovers between flights—but it is undeniably efficient.
Europe
Congestion is even more problematic in Europe, where the independent, national air-traffic control systems have their own air space capacities and regulations. Consequently, jets flying from one country to the next don't always fly in the most logical or efficient pattern, explains David Henderson, manager of information for the Association of European Airlines. The AEA is a Brussels-based trade group that collects punctuality data from 31 major airlines.
"It's like having a road map of the United States," says Henderson. "But each state you drive through has a different speed limit and a different quality of road." In European airspace, jets fly in time-consuming zigzag patterns to reduce congestion. Or, they're asked to fly at altitudes or speeds that cause engines to work harder and less efficiently.
There is talk of introducing a common European air traffic control system, known as Single European Sky, but it hasn't been implemented yet.
The AEA's most prompt carrier is CSA Czech Airlines. With a relatively small fleet of 50 (compared to Lufthansa's fleet of 407), the Prague-based carrier averaged 86.7 percent on-time arrivals last year. Coming in second and third are Brussels Airlines (86.2 percent) and Malév Hungarian (84.8 percent), which have between them a total of 67 aircraft.
Fewer jets in the sky could mean fewer snowball-effects on the ground, says Hansman. But CSA Czech's spokeswoman, Daniela Hupáková, claims that his carrier's climb from to the number one slot (up from No. 20 last year) can be credited to "motivational programs" among employees. Specifically, she points to "accelerating the preparation of the aircraft for the next flight, in the event of a delay in the previous flight." CSE Czech also maintains its own fleet, which helps streamline operations.
Asia Pacific
Among Asia Pacific airlines, South Korean carriers Korean Air and Asiana Airlines are the top performers, with international on-time departures of 91.5 and 91.3 percent, respectively, according to the Association of Asia Pacific Airlines (AAPA), a trade group of 17 airlines based in the region.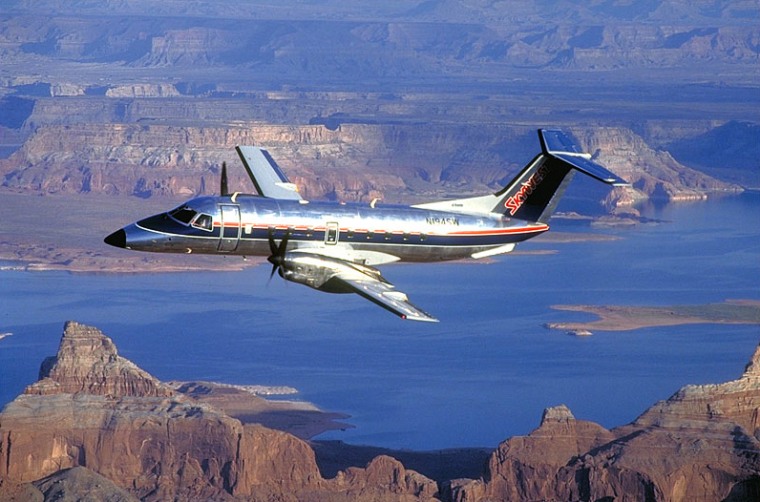 Asia Pacific is experiencing skyrocketing growth. Their passenger air traffic is expected to increase nearly 6 percent every year between 2007 and 2011, according to the International Air Transport Association (IATA), a trade organization representing the global airline industry. To deal with the influx, the region has invested heavily in brand new airports. At least 15 have opened within the last 18 years, according to estimates from the Airports Council International (ACI).
These include the Korean carrier's main hub, the six-year old Incheon International, located just outside of Seoul. Spread out over 22 miles, Incheon is ranked the second-most punctual airport in the region, with an on-time performance of 91.3 percent, according to AAPA figures. It boasts the third-largest passenger terminal in the world, behind Hong Kong International (opened 1998) and Suvarnabhumi Airport in Bangkok (opened last year).
A sparkling new facility alone can't guarantee punctuality, but these newer airports are larger and more technologically advanced. State-of-the-art infrastructure, such as baggage handling with built-in security screening, keeps passengers and jets moving along at a brisk clip.