/ Source: The Associated Press
A powerful quake struck off the western coast of Indonesia's Sumatra island Monday, causing residents to panic, witnesses said. Agencies briefly issued a tsunami warning, but no large waves were generated. No injuries were immediately reported.
The quake had a preliminary magnitude of 7.3, according to the U.S. Geological Survey. It was centered in the Indian Ocean around 96 miles from the coastal town of Bengkulu, Indonesia's geophysics agency said.
Residents in Bengkulu told el-Shinta radio they felt the quake strongly, but that it did not appear to have caused major damage in the region, which late Sunday was also hit by a strong quake.
The geophysics agency issued a tsunami bulletin following the quake, but canceled it an hour later after determining no waves were generated.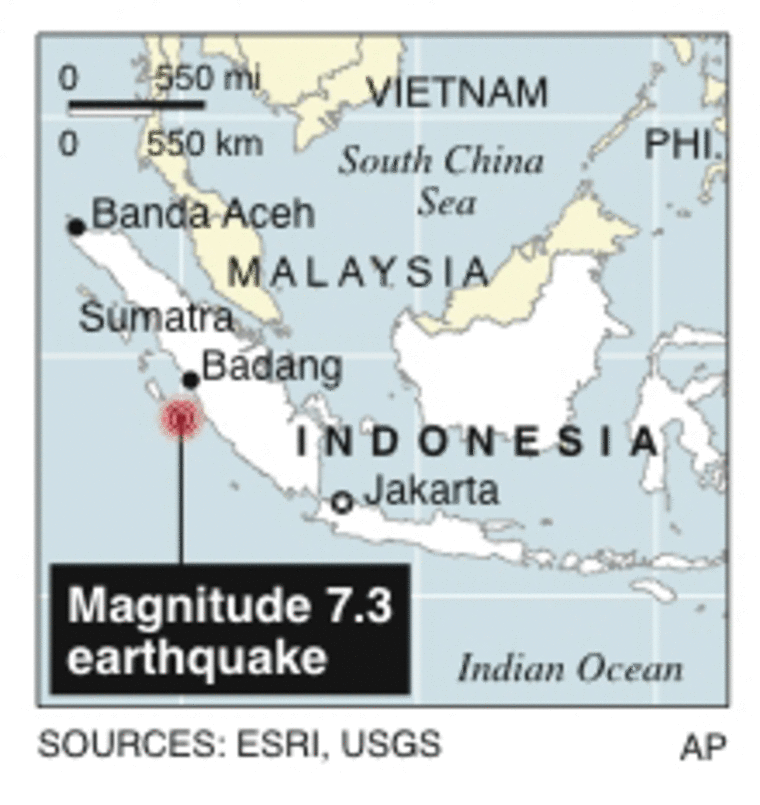 Indonesia, which straddles a series of active fault lines, is prone to seismic and volcanic activity. A giant earthquake along the same coast spawned the large tsunami that killed more than 230,000 people in a number of countries in December 2004.