/ Source: Forbes Traveler.com
Whether you're jetting off to Caprí, sailing through the Greek islands or choppering out to Bridgehampton this summer, you're probably hot on the trail of sun, sand and sea. But for techies, fashionistas and everyone else in between, there's no shortage of gadgets and gear to make this the best summer ever.
First, you need a bag to hold your iPhone, that trashy novel, required sunscreen and a towel or two. The Convertible Terry Beach Bag by Maison Martin Margiela ($235) will hold everything you could possibly need—and it converts to a beach mat when unsnapped. Another multi-tasker, the Juice Bag Solar Beach Tote is a large carry bag that can charge your various appliances while you swim. If you prefer to keep things simple, totes such as Thomas Wylde's Rounder Beach Bag ($1,500) or any of Emilio Pucci's coated canvas bags ($630) will do the job with no distracting bells or whistles.
What you put inside the bag is a whole other story. A towel is the first element to any successful beach outing. Diane Von Furstenberg ($120), Hermes ($510), Louis Vuitton ($440) and just about every other designer under the hot summer sun is making beach towels these days, so whichever you prefer, you'll be covered. (And dry.)
Nothing can ruin a peaceful day like the sound of a fellow beachgoer screaming into her phone. In case the sound of crashing waves and seagulls aren't enough, bring something along to drown out her yapping. H20 makes super-cool clear casings for just about every iPod (but, sadly, no iPhone). Or, consider Swimman's waterproofed Shuffle ($250). There's also the option of frolicking through the surf with the Nu Dolphin Swimmer MP3 player ($124.99) or clipping the Finis SwiMP3 V2 waterproof MP3 player onto your ears for complete sonic immersion ($179).
Lounging is a top priority for most beachgoers. Do it in style. German designers Confused Directions make a roll-up chaise (approx. $1,380) that's so beautiful you might just want it in your living room. The Plein Air Lounger ($1,570) from Conrans is far more minimalist, but no less lovely.
Since nobody wants to come home from a day at the beach looking like a lobster, it's important to bring your own shade. Conrans offers a fringed "Frou Frou" parasol ($3,995) that will keep you both shaded and glam. If you prefer your shade a little more low-key, Design Within Reach offers two different sleek and clean "Shade Platforms" ($1,750 each, including stand).
Like it or not, at some point you'll need to know the time—if only to decide that yes, indeed, it is cocktail hour somewhere in the world. The Blancpain Fifty Fathoms ($9,400) is a top-of-the-line dive watch, but the Mach 2000 Dark Master Chronograph ($600) is a fine, funky alternative. For the ladies, there are the Louis Vuitton Tambour Chronograph ($13,700) and the more demure Tambour Diamond Lovely Cup ($7,000).
Though the beach can be relaxing, it can also be a fun and easy place to exercise. Sea kayaking is relatively easy, and provides a great upper-body workout. Christopher Cunningham, editor of Sea Kayaker magazine recommends that instead of the bright shiny plastic boats you see everywhere, spring for "a carbon fiber, Kevlar, or composite kayak." Why? "Because the boats are quite a bit lighter and they keep their shape better."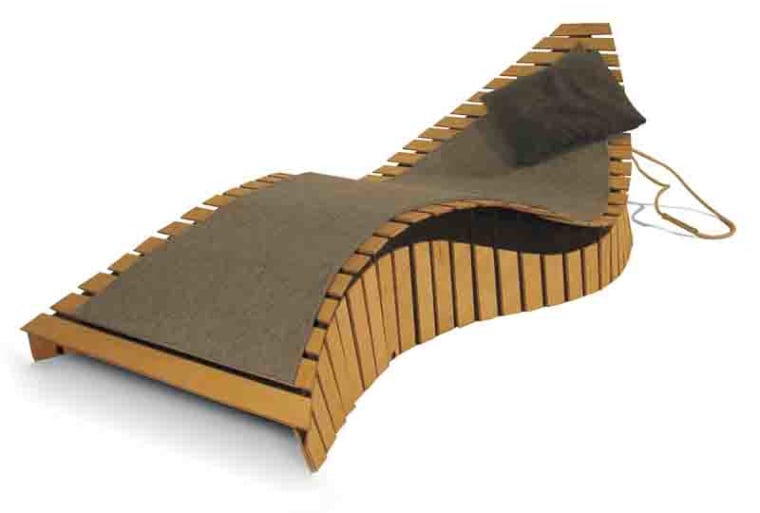 Current Designs' Cypress model is made of Kevlar and starts at $3,399. Cunningham also notes that unlike stretch pants, kayaks are not one-size-fits-all. "Greenlanders would just build a boat that's three times your arm span," he says. "It's still a good index to use, even though it's an old tradition."
If you prefer to go under the water, you could always buy yourself a Triton 1000 one- or two-person submarine. L. Bruce Jones of US Submarines describes the Triton as "the latest, greatest thing for your yacht." And if you're willing to spend the $1.44 million (starting price), they're happy to paint it any color you desire.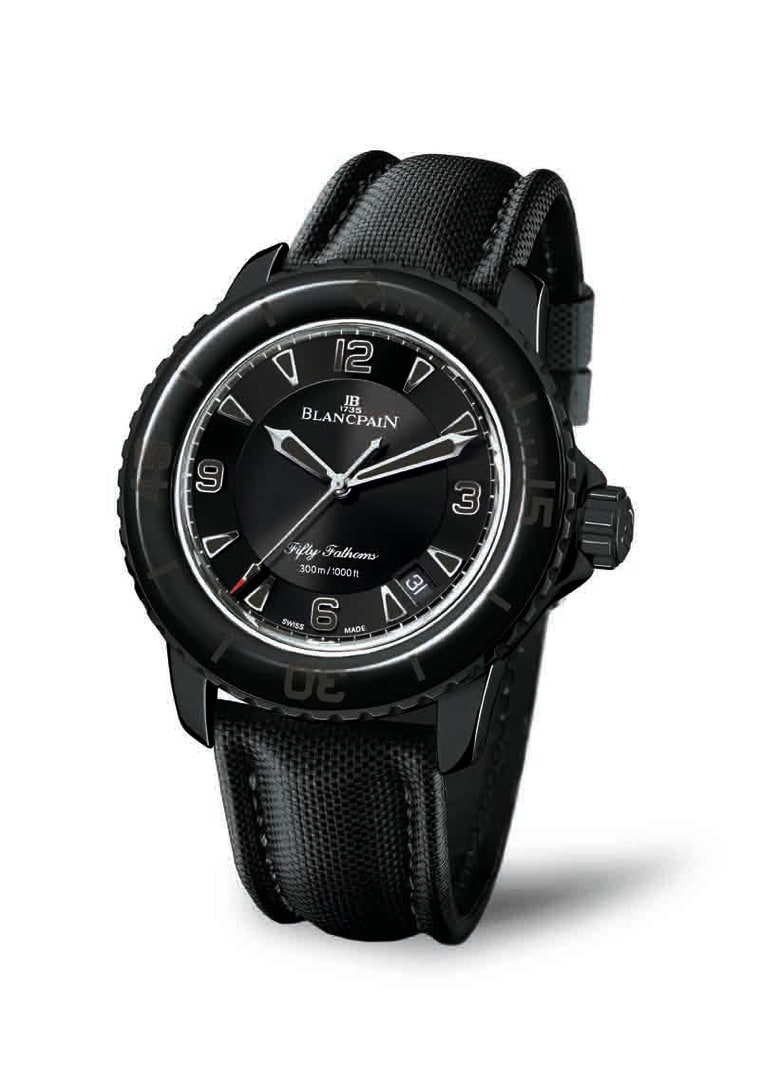 When it comes right down to it, nobody knows the beach like a surfer. They're out there anytime there are waves—whether it's 40 degrees or 100. So when we asked surfer/surfboard designer John Victore what he considers essential for a day at the beach, he replied simply, "A cowboy hat and sunscreen." While not everybody can rock a cowboy hat as gracefully as this Brooklyn-based designer, a hat is a good way to keep the rays at bay. The classic La Gudalupana by Stetson ($158.95) is what you're going to want in that department.
But even more vital than a cool pair of shades, your towel or your Burberry bikini—the most important thing you can bring to the beach is a bottle of sunscreen, with an SPF as high as you can stand. Kinerase Daily Defense cream or lotion with SPF 30 is a moisturizer, sunscreen and anti-aging agent in one ($135). Another option is Fleur de Mer SPF 18 Fluid ($65), which offers a bit less sun protection. Euoko's "P" line—for "protection"—uses marine derivatives, antioxidants from Amazonian berries and a host of other natural ingredients to protect your skin (starting $60, from Euoko.com).
Speaking of detox, don't forget to slip your rhinestone-bedazzled skull and crossbones flask into your bag ($585, at Neiman Marcus). However will you make G&Ts without the G?