/ Source: Forbes Traveler.com
Shakespeare wrote, "It is a wise father that knows his own child," but come the third Sunday in June, it's more important that the offspring — that's you — know the dad.
Considered by some cynical souls to be nothing more than a Hallmark holiday, Father's Day began in 1909 after a young lady named Sonora Smart Dodd heard a Mother's Day sermon at church and was moved to honor her father in a similar way. It soon caught on, but took until 1956 for the day to be officially recognized by a joint resolution of Congress, and wasn't until 1972 that President Nixon made it official.
Sure, your father probably wasn't as attentive as the penguin dad who protects his eggs until they hatch by standing and starving in sub-zero temperatures for two months. But then again, the penguin dad never loaned his kid the car. Or taught him how to catch a ball, or ride a bike, or tie a necktie.
This year, why not step up from the greeting card/soap-on-a-rope combo and give your dad a gift he'll remember forever: an adventure designed specifically for him. Plan the kind of journey he's always wanted to take, but has been too busy to do it himself. And since Father's day is, ultimately, a celebration of family, feel free to tag along. You can even invite your mother.
The first step is "knowing" your father. Is there something in his history worth revisiting? Sharon Joseph, of Elixir Holidays tells of one son "whose father had been in Turkey during World War II and had always wanted to return." So the son surprised his father with a tailor-made tripexploring the ancient battlegrounds and temples of the area in Turkey. They spent their days with a dedicated guide, escorting them from place to place in a specially fitted out high-end Mercedes or Audi and their evenings in luxury accommodations.
But maybe your dad is more of a thrill-seeker — he's not happy unless his heart is racing and your mother is pulling her hair out. Send this kind of dad on Abercrombie & Kent's Ultimate Thrill Seeking Adventure. He'll fly to South Africa, and on his first day he'll be strapped into a racecar and taken out on a Grand Prix course. Day two will see him strafing mountains and pulling Gs in a Hunter Hawk fighter jet. If he hasn't had a heart attack by then, he'll go shark diving on day four and ATV-ing on days five and six.
Sporty fathers have a lot of options too. Loads of major league baseball teams sponsor adult fantasy camps. He could learn how to pitch with the Dodgers or see first-hand if he thinks the Cubs are going to break their century-long World Series drought this year.
You're in luck if dad is a golfer. The US Open golf tournament ends on Father's Day, so you could plan a related getaway. Jeff Weber of TSE World Golf assures us he can still arrange accommodations for the Open in a private home. As a bonus, "we can even have a player stop by and tell stories over dinner." But if your pop is more of a player than a watcher, a golf getaway to Carlsbad, CA's La Costa Resort and Spa is in order. He can play on one of two PGA courses while you and mom get massages and facials in the facility's luxury day spa.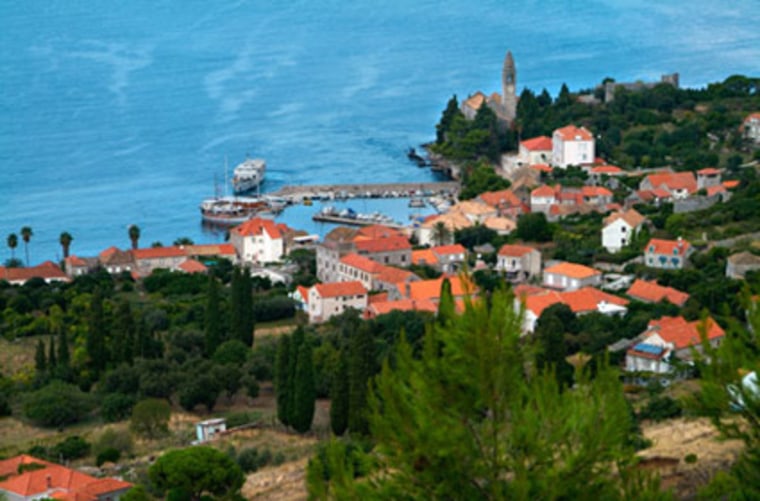 Not every dad follows the Yankees and plays golf, of course. For the jokester pop who—for better or worse — was fond of pulling quarters out of your ear and making balloon animals for your friends, there are sword-swallowing and fire-eating classes at the Sideshow Skills Workshop at Coney Island, NY. If he's the kind of clown who enjoys defying death, sign him up for the flying trapeze at the New England Center for Circus Arts in Brattleboro, VT.
Sadly, by divorce or death, many dads are single and — as horrifying as this might be to fathom — ready to mingle. You probably don't want to send him on a cheesy singles cruise, but maybe a small group tour would suit him. More and more people are traveling solo these days, and agencies like SinglesTravel.com cater to these intrepid types.
The first and most important step is figuring out what dad wants. No small task, we know — few fathers are open books. Maybe sign him up for a fractional ownership car club, and put him behind the wheel of a Lamborghini or Rolls Royce. Or heck, just rent a private jet and let him choose his own adventure.
With all these options, there's no reason in the world your father should be anywhere near home this Father's Day.