/ Source: Forbes Traveler.com
Whether you're craving a scoop of burnt caramel ice cream from Cincinnati-based Graeter's, a go-to favorite of celebrities like Oprah Winfrey and Sarah Jessica Parker, or devouring a scoop of Southern black-bottom pie ice cream at Toscanini's in Cambridge, nothing screams summer more than the sweet, decadent taste of ice cream.
Legends abound when it comes to this favorite dessert's origins. Some historians credit the Chinese for creating the first ice creams circa 3000 B.C.; Marco Polo, they say, then brought the recipe back to Europe. Long before the onslaught of commercial manufacturers, ice cream was a luxury item made in small batches by a labor-intensive process. The dessert was fashionable among the royal courts of Europe and once served by Presidents George Washington and Thomas Jefferson.
Today, a growing number of makers have returned to producing ice cream the old-fashioned way: by hand and using fresh, local ingredients. "People are moving away from the 'bigger is better' approach and enjoying more respectful quantities of premium brands, rather than jumbo scoops," says pastry chef David Lebovitz, who trained at the world-renowned Chez Panisse in Berkeley and authored "The Perfect Scoop," touted as the ultimate guide to ice cream. Lebovitz says he's seen "an explosion of handcrafted ice cream and gelato places opening up that use fresh, pure ingredients."
With its temperate climate and abundance of farm-fresh dairy and produce, it's no wonder California has the market cornered on some of the best ice creams in the country. Bi-Rite in San Francisco serves small-batch ice creams in flavors like salted caramel and honey lavender, with honey that comes from hives less than a mile away from the store. Cones are made with organic ingredients and seasonal desserts like the springtime sundae, made with crème fraiche ice cream, strawberries and sugar cookies, are impossible to resist.
In Santa Barbara, Calif., family-run McConnell's Fine Ice Creams uses fresh cream from local dairies. "Our family has been making and selling our super premium ice creams—17 percent milkfat, 15 percent air content, all-natural—for 60 years here in Santa Barbara," says Jimmy Young, McConnell's president. Cocoas come from Guittard Chocolate Company in San Francisco, sugar from Hawaii, pure vanillas from Paso Robles. Several of McConnell's flavors, including Brazilian coffee, pumpkin, macadamia nut and vanilla bean, among others, are available by the pint, so you can devour your favorite flavor at home.
Indeed, homes are where most ice creams in America are being consumed. Marti Pupillo, assistant director of communications with the International Dairy Foods Association, says that "more than 90 percent of American households buy ice cream," and "manufacturers closely monitor and react to changes in consumer preferences."
"Consumer interest in health and wellness is driving many of the ice cream innovations you see on the market today," notes Pupillo. "Companies now offer a variety of products that fall into the 'better for you' category. Low-fat, reduced-fat and no-fat ice creams continue to grow in popularity, especially with the introduction of new 'churned' formulations that taste like traditional ice cream but have less fat and fewer calories."
Calories aside, when it comes to creating an unforgettable ice cream, the quality of ingredients is what matters most, according to Lebovitz. "It's one of the few things where the less you add, the better. I mean, in the old days, the best ice cream was heavy cream, peaches and sugar all churned up by hand. Purity is another thing. An intense, bittersweet chocolate or unctuous butter pecan ice cream is wonderful and doesn't need much embellishment."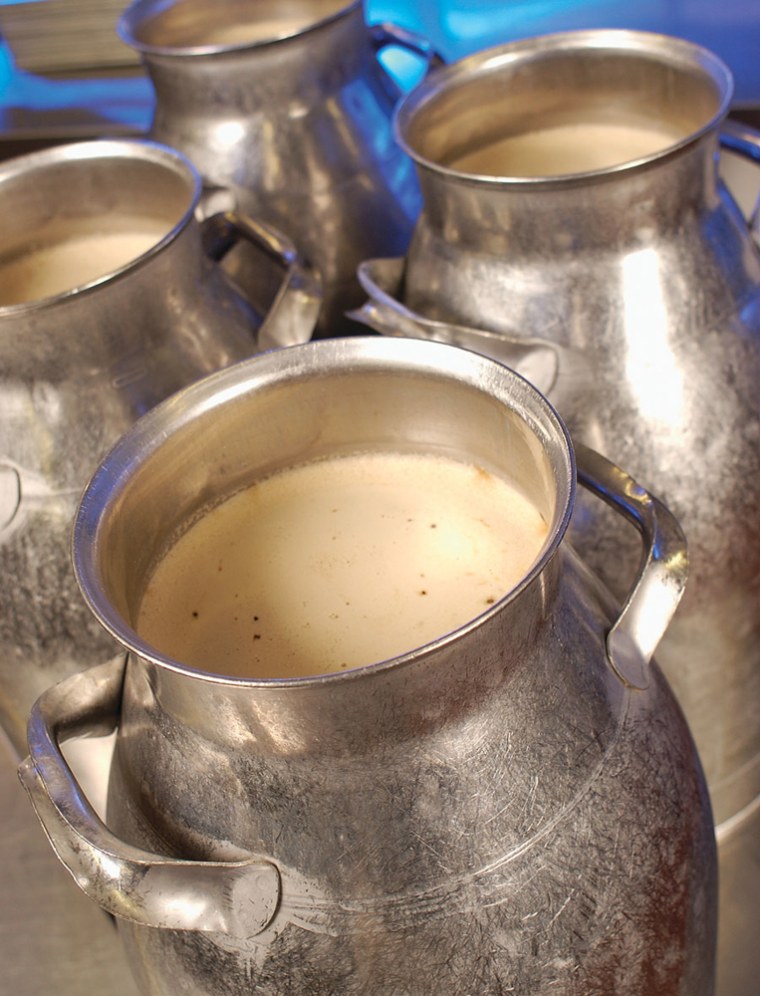 For purity, nobody does it better than organic ice cream entrepreneur Sue Sebion, who runs Sibby's Organic Zone Ice Cream Parlor in Viroqua, Wis. Made on her family's homestead farm with organic milk from local sources, it's not hard to see why Sibby's has become synonymous with good, old-fashioned wholesomeness. This is ice cream at its best: pure, simple and made with love.
Graeter's, another Midwest treasure, has been churning out the sweet stuff since 1870. The company uses a labor-intensive process that involves making the ice cream just two gallons at a time in a chilled, spinning French pot. Liquid chocolate is then poured in to create mammoth chocolate chips, one of Graeter's trademarks. Flavors like tangerine cream and strawberry chip are available seasonally, with traditional ice creams such as butter pecan and mint chocolate chip served year-round.
In addition to the resurgence of handmade ice creams, many gelato parlors have cropped up across the country, prompting many consumers to wonder what the difference is between the two desserts. Pâtisserie chef Rachel Khoo, who trained at Le Cordon Bleu, says "the difference lies in the percentage of fats and the production process." Like ice cream, gelato is made with milk and sugar, but has less air than ice cream, making the flavor more intense. Gelato is also made with whole, non-homogenized cow's milk rather than milk solids, and therefore contains less butterfat than traditional American ice creams. Because the milk is not homogenized, gelato melts faster than ice cream. "In a nutshell, gelato is a more flavorsome, less caloric and slightly more sophisticated version of ice cream," Khoo says.
On the East Coast, it's easy to stroll past Ciao Bella, the tiny gelato store in New York City's fashionable Nolita neighborhood—but the line of patrons devouring scoops on the sidewalk should tip you off. With flavors like key lime to graham cracker swirl, there's no better way to cool down on a hot summer afternoon in the city. Ciao Bella's gelatos have become so popular they are now distributed by the pint to specialty food stores throughout the country. Although a trip directly to the source is always worthwhile.