/ Source: The Associated Press
A suicide bomber attacked a NATO convoy in a market in southern Afghanistan on Friday, killing five civilians and one NATO soldier, officials said.
Mohammad Hussein Andiwal, the police chief of Helmand province, said the lone bomber struck as the convoy passed through a market area in the town of Gereshk on Friday morning.
Andiwal initially reported 10 civilians killed, but said later that city officials on the scene had given him incorrect information. He said the five civilian victims included two children. Four more civilians were wounded, he said.
Brig. Gen. Carlos Branco, a spokesman for the NATO-led force in Afghanistan, said one of its soldiers also was killed. He declined to release the victim's nationality.
The blast came a day after a shooting incident in which two soldiers from the separate U.S.-led coalition were fatally wounded in Helmand. The coalition said a third soldier was wounded.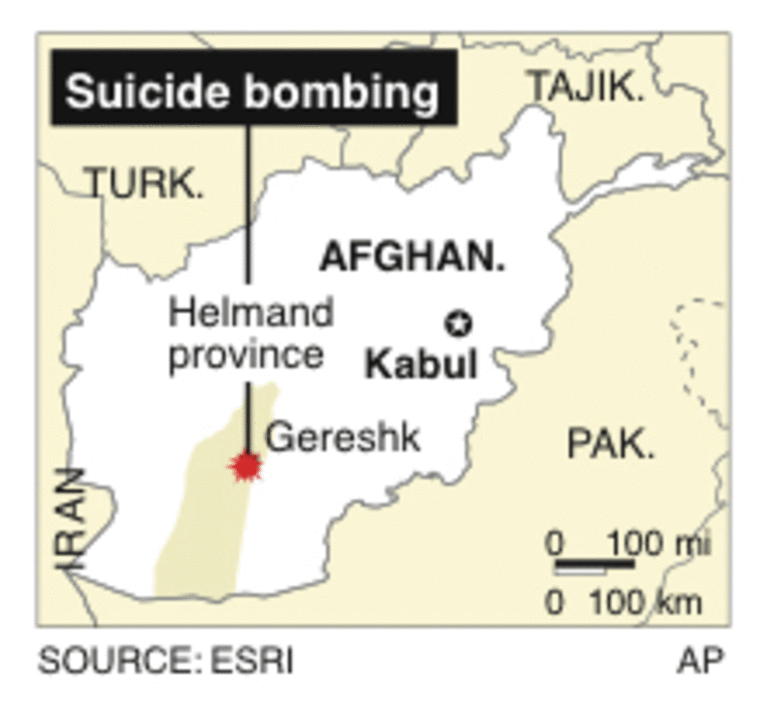 Helmand borders Kandahar province, where hundreds of NATO and Afghan troops backed by warplanes this week mounted an operation to clear militants from a fertile valley from which they could have threatened Kandahar city, the largest in Afghanistan's south.
The Afghan Defense Ministry said Thursday that 56 militants and two Afghan soldiers had died in the fighting in Arghandab.