/ Source: Forbes Traveler.com
While the best gardens may dazzle with patterns and colors, or overwhelm with form on an epic scale (think Versailles), there's always much more at work—literally—beneath the surface. To give you the dirt on some of the most beautiful, lush, flowery garden destinations worldwide, we assembled a panel of experts whose experiences run as deep and rich as pure loam. Many factors go into choosing favorites, and our panelists sometimes found it difficult to weed out just a few from long lists of beloved places.
Prolific garden author Ken Druse, who also hosts a popular podcast called Ken Druse/Real Dirt, explains that truly inspirational gardens have soul. "Great gardens take risks," Druse says. "They show me something I haven't considered, like a paving detail or a striking color combination, or even a plant I've never encountered before—and display originality. I like to see evidence of a guiding hand, which is an essential element of soul."
One of Druse's favorites is Pennsylvania's Chanticleer Garden, because it meets his additional inspirational requirement of making visitors feel like they've been transported somewhere else. At Chanticleer, Druse says, "there's always innovation ... They built a multi-million dollar recreated ruin on the site of an old building. I'm not sure I like this massive garden feature, but I love that they had the vision and audacity to construct it." To him, it's the most forward-looking contemporary public garden whose courtyard always has something new to offer.
Like great art, terrific gardens also evoke emotions—such as the pure childish excitement generated by the whimsy of a place like Tivoli Garden in Italy. Furthermore, in the same way that a Madeleine cake worked as an emotional trigger in Proust's "In Search of Lost Time", the look and feel and fragrances of a garden can also elicit powerful feelings of nostalgia or melancholy.
Elizabeth Scholtz is director emeritus, International Tour Office, Brooklyn Botanic Garden, and also wrote the forward for "1001 Gardens You Must See Before You Die". When choosing her favorite garden, she responds, at least in part, to nostalgia. It's the same strategy she employs in growing lachenali and gloriosa lilies—both native South African plants—in the five window pots that constitute her own private garden in Brooklyn, New York. Although she's led more than 100 garden tours in 46 countries, her favorites return her to, well, her roots.
"Because I was born in South Africa, my absolute favorite garden is Kirstenbosch, in Cape Town," Scholtz says, naming the country's national botanic garden set dramatically against Table Mountain. "It climbs all the way up, and is given over completely to native plants. It has the richest wildflower collection of any garden in the world, including proteas—the South African National Flower—unusual ground orchids, and a collection of cycads, which flourished during the time of the dinosaurs."
But if terrific gardens can express the unrestrained beauty and emotional pull of art, they can also exhibit the precision of mathematics. Not just in the kind of symmetry evident in a formal English garden, but in their clean lines and manicured appearance. Says Rick Los, director of Horticulture at Butchart Gardens, in Victoria, British Columbia, "It's one thing to build a beautiful garden, and a completely different story to be able to maintain and grow it properly ... When choosing gardens that have inspired me the most, I focus on the level of maintenance."
He points to Sissinghurst in England, which "captured my imagination and inspired me like no other garden that I have visited ... I love the geometry, the lines that draw your eye and lead you from room to room, and the surprises that you find. This intentional design strategy is brilliant and I gladly move around the garden as if being personally guided along by the designer."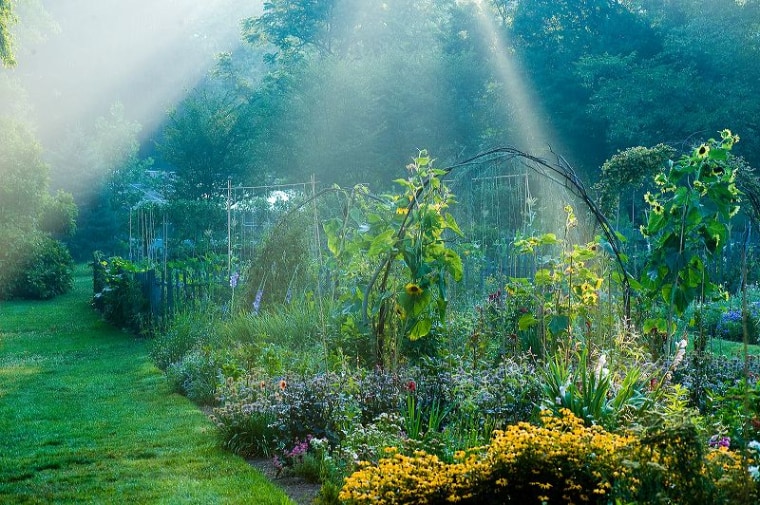 Whereas professional stunt drivers warn you not to try to duplicate their efforts at home, gardeners advocate the opposite strategy. Most are creative and unabashed borrowers, and part of the very point of visiting other gardens is to see the brilliant presentations someone else has executed so as to determine whether you can accomplish something similar in your own yard.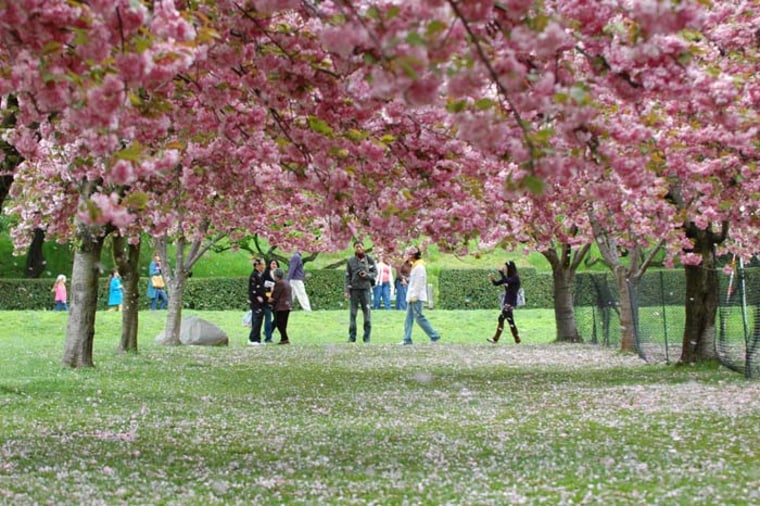 "A great garden gives people ideas they can take home and incorporate in their own landscapes," says Harry Landers, botanic specialist at Portland, Oregon's world-famous International Rose Test Garden. Landers loves gardens that suggest concepts that can be transplanted.
He's drawn some of his own inspirations from Allerton Garden, part of the National Tropical Botanical Garden in Hawaii, where he saw banana plants and tree ferns and thought, "I've got to have these." He's incorporated both in his own home garden, even though tree ferns aren't supposed to grow in Oregon. "I guess they don't read the labels."